Looking for an easy to make, inexpensive, high-protein vegan meal? These delicious vegan quesadillas are filled with creamy oil-free roasted red pepper hummus and you can easily customize it by adding any vegetables you like!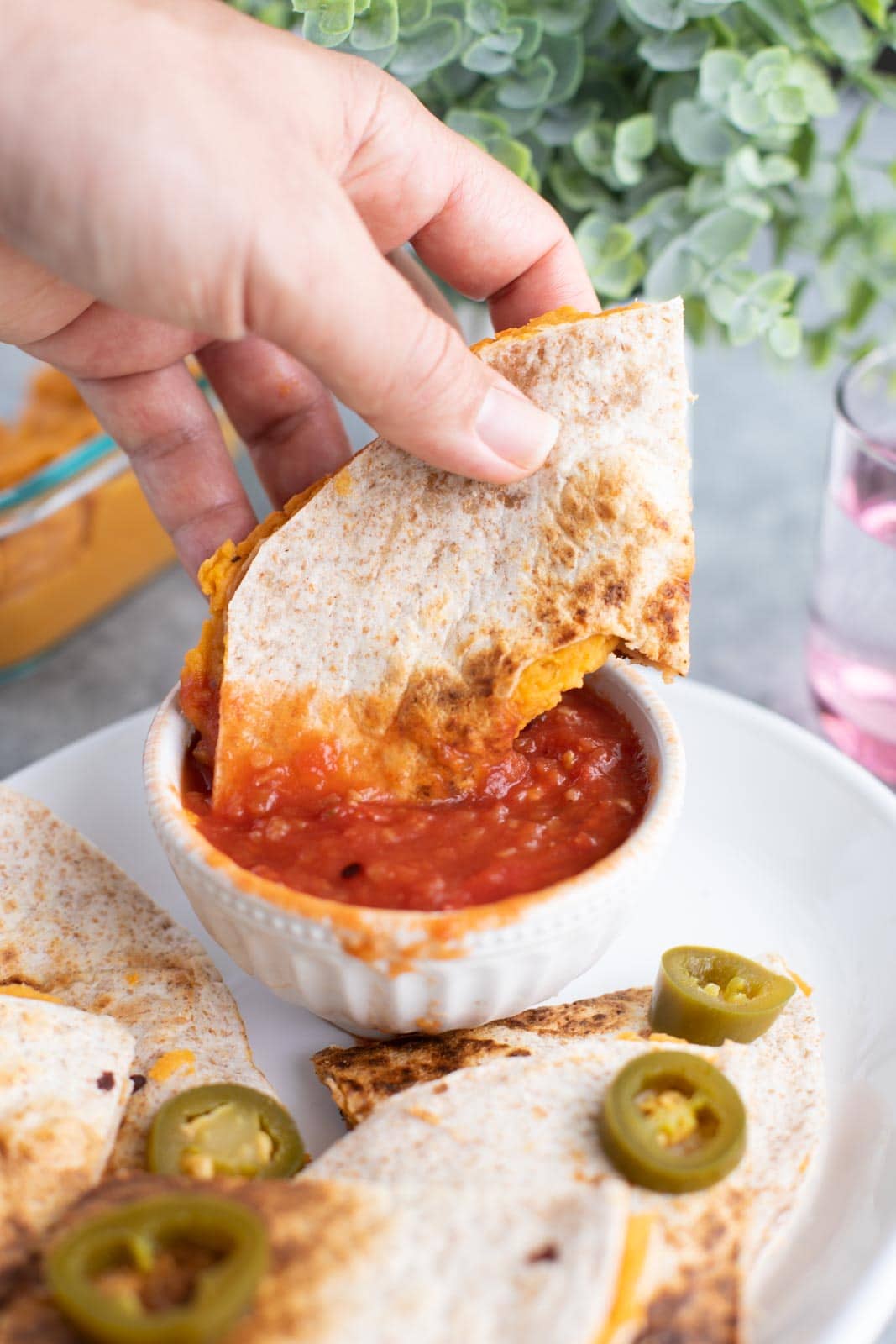 Are you looking for a delicious meal that is extremely inexpensive, simple to make, and it will fill you up for a few hours? If you answered yes, then this vegan hummus quesadilla recipe is exactly what you've been looking for!
Vegan quesadillas are my go-to meal to make for lunch or dinner when I'm in a hurry and I need food NOW or if I just don't feel like cooking but I still need to make a healthy and filling meal (that's not black beans and rice or spaghetti) for my husband.
You're probably thinking that quesadillas aren't anything new or exciting, but, have you tried quesadillas filled with hummus instead of cheese? No? Not yet? That's what I thought you'd say! I bet you didn't know that hummus makes the best replacement for cheese in quesadillas! It's so delicious!
…