This intensely rich vegan pumpkin pasta is an essential fall-inspired cozy meal that you can make tonight in just 20 minutes! Fresh sage leaves, pumpkin puree, and a creamy coconut base give this pasta a decadent flavor that's sure to please any palate. Vegan, gluten-free, and oil-free.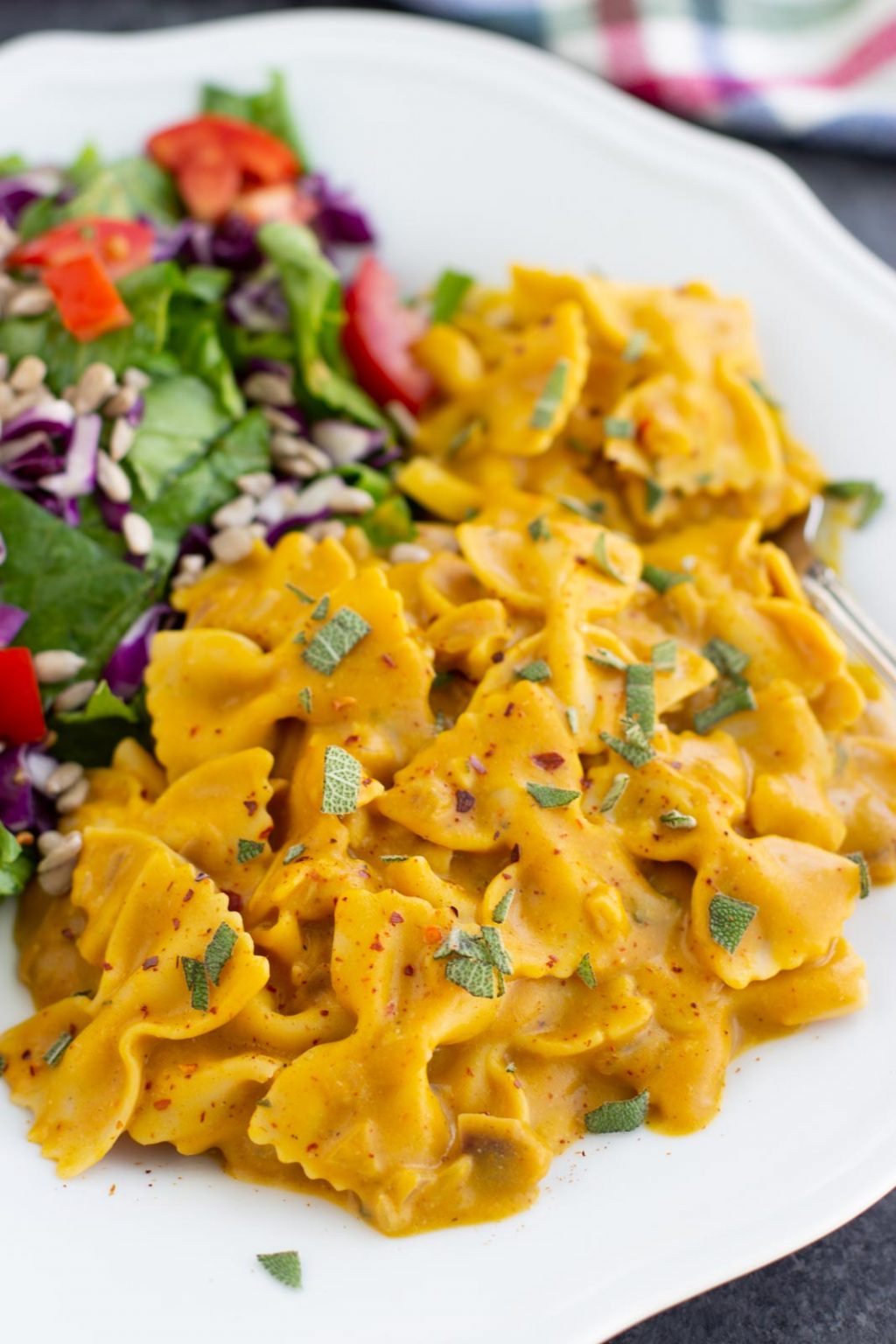 Want more easy vegan recipes? First, read this Step-by-Step Guide to Veganism and then join our vegan Facebook community below!


If you think you don't like pumpkin, let alone combining pumpkin and pasta together, this pumpkin sage pasta recipe is going to change your mind! It's rich, decadent, and so flavorful. What's not to love?
My husband has never been a fan of pumpkin-flavored anything, but now he loves pumpkin pasta! When I told him that I was going to make pumpkin pasta for dinner, his smile instantly turned into a look of uncertainty. All it took was one bite for him to change his perception. This recipe converted him to a pumpkin lover and it will do the same for you!
Besides being absolutely delectable, this simple fall-inspired vegan pasta is so easy to make, and it's ready in only 20 minutes!
After you try this tasty pasta recipe, you should try this vegan pesto pasta, this spaghetti and vegan meatballs recipe, and this vegan taco pasta!
…