Pumpkin bread that's super moist, packed with sweet dates, and toasted walnuts. The orange honey butter it the perfect topping to accentuate the pumpkin flavor.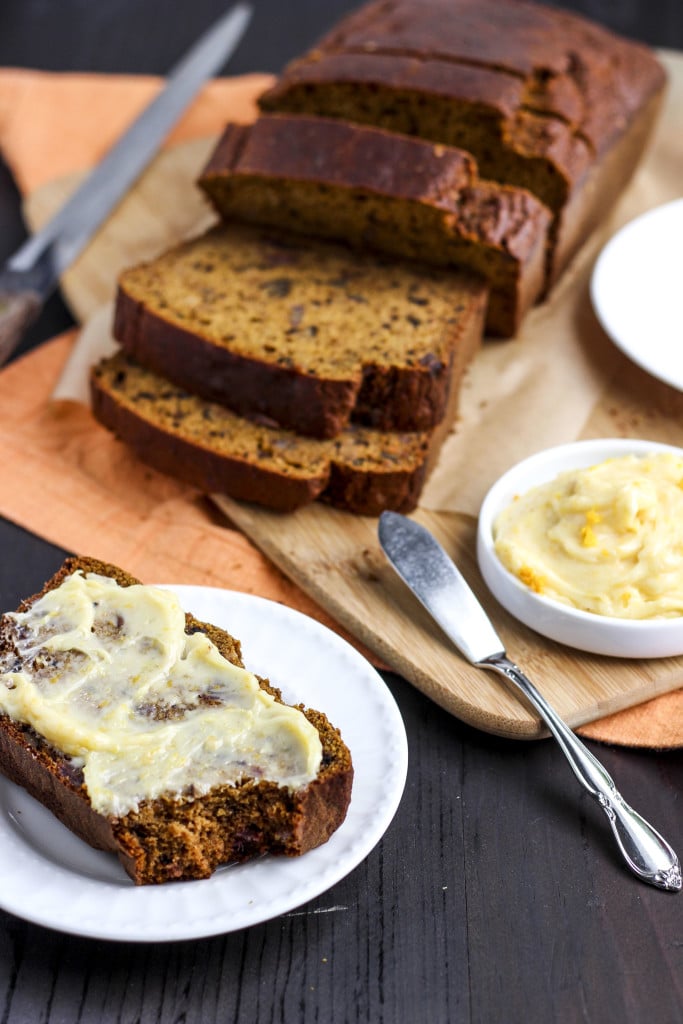 Our Favorite Fall Recipes
Since it's the first week of fall, I've been celebrating by being on a pumpkin, squash, and anything orange kick.
I can't wait to start making all of our favorite fall recipes:
Every day, I get up and make my coffee, and then I start working on the blog. I put the tv on in the background so I can hear what's going on in the world. I watch Kelly & Michael, Kathy Lee & Hoda, and The Chew!
The Chew is definitely my favorite afternoon show because it's all about food!  The co-hosts are hilarious, they make awesome recipes, and they have different guests on the show every day.
My mom and I got to attend a show taping last year when we were in NYC. It was a lot of fun, we even got to talk to Clinton Kelly! He told us that we shouldn't dress alike which we totally did on purpose to stand out! I swear!
Carla Hall really does dance with the audience members during the commercials, and Daphne Oz is just as beautiful in person as she is on tv.
…