Chocolate peanut butter hummus is a wholesome treat that tastes decadent and indulgent, it's the perfect healthy snack! This hummus is free of refined sugar, gluten, and dairy.
*This recipe was originally posted on 3/1/18, but I updated it with better recipe instructions on 4/6/20.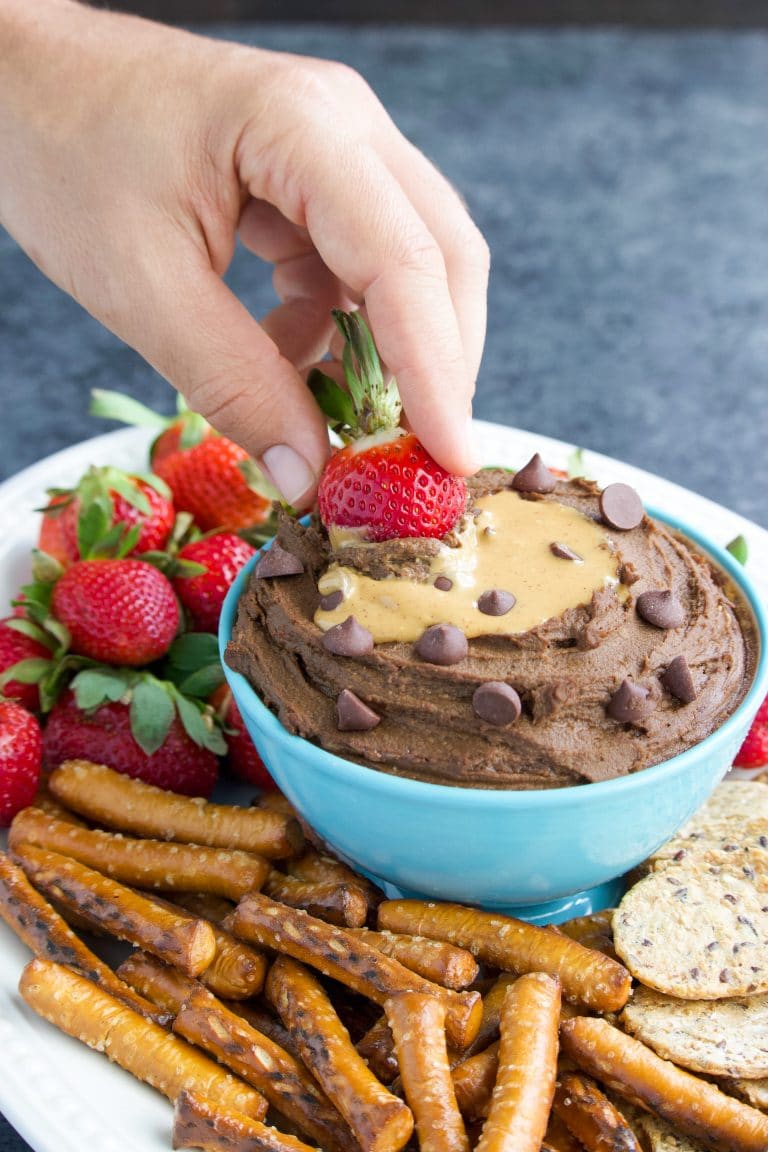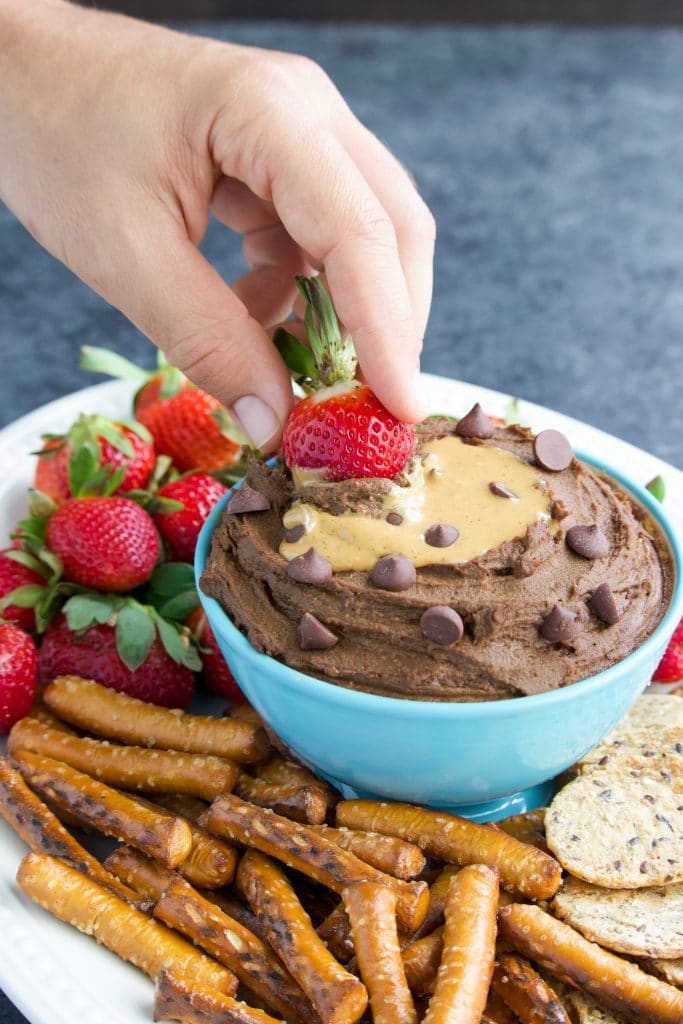 Have you tried dessert hummus yet? It's all the rage right now and rightly so! Dessert hummus is a seriously delicious snack or dessert that is actually healthy for you. However, if you're more of a savory hummus person, you should give this roasted acorn squash hummus recipe a try!
Is Chocolate Hummus Good For You?
What's so great about this chocolate peanut butter hummus is that it doesn't require any refined sugar or oil, yet it still tastes incredibly rich and decadent. Also, doesn't the combination of chocolate and peanut butter make everything instantly taste delicious? I think so!
You probably already know this but hummus is made with chickpeas, so it's naturally high in plant based protein. How can you go wrong with a WFPB, high-protein and low-sugar dessert? You can't!
You can feel good about eating this healthy dessert hummus! If you want to kick it up a notch, you can use this chocolate peanut butter hummus as a filling for homemade vegan truffles or to make vegan Easter eggs!
…