Prep this chocolate peanut butter overnight oats recipe the night before so you'll have a healthy and decadent breakfast waiting for you in the morning! This delicious oatmeal is super rich and creamy and it has no refined sugar! Vegan and gluten-free.
This recipe is brought to you by Svelte, thank you for supporting the brands that I love! All opinions are my own.
*This recipe was originally posted on 9/16/15, but I updated it with better recipe instructions on 10/7/19.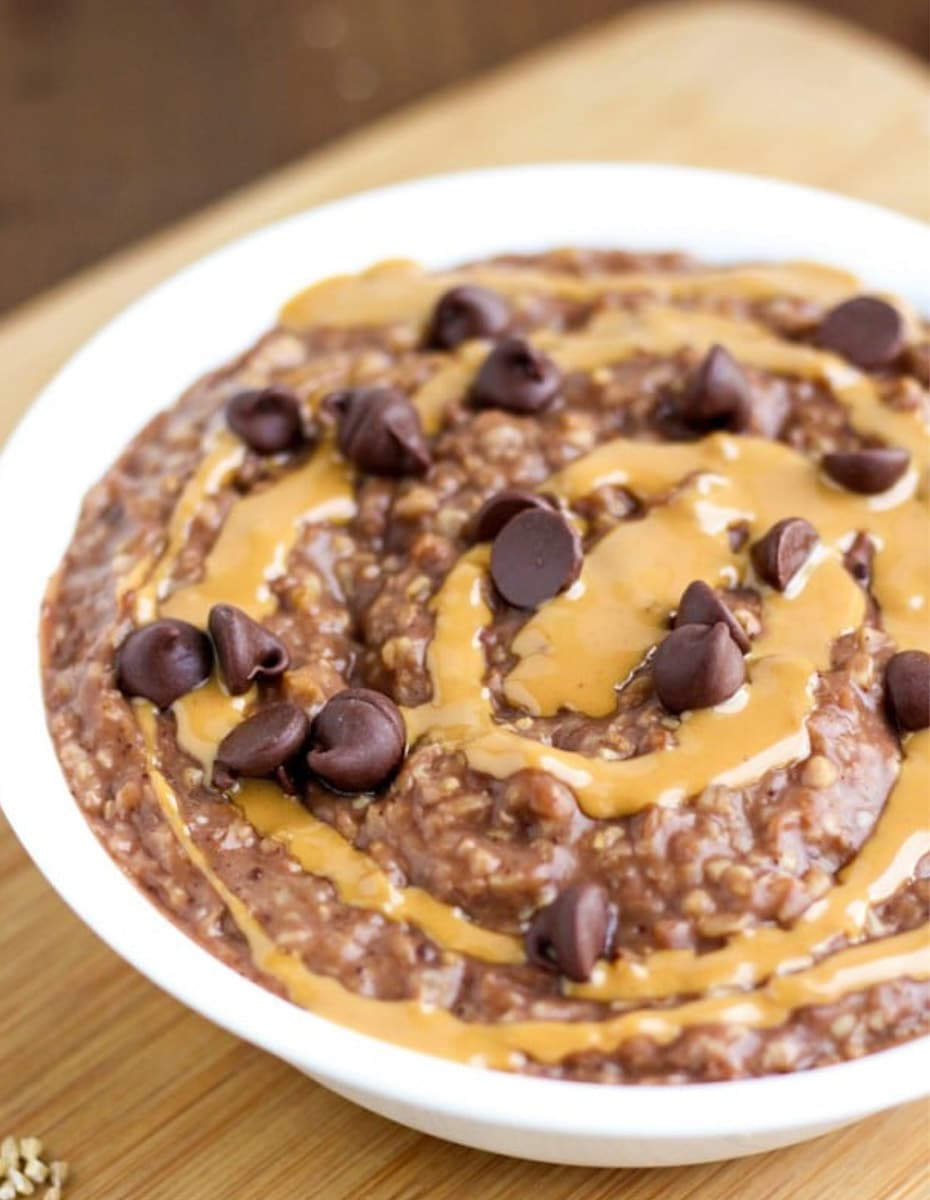 Want more easy vegan recipes? Join our vegan Facebook community below!

If you have no time to make breakfast in the morning but you still want something that's really delicious and healthy for you, you're going to love this chocolate peanut butter overnight oatmeal recipe!
Dump everything the night before into a small crockpot, set it, and forget it until the morning. When you wake up, you can serve yourself a cozy bowl of rich and creamy, decadent chocolate peanut butter oatmeal! You could even pack it in a thermos and have breakfast to go!
This chocolate peanut butter overnight oats recipe is so easy to make that even my husband (who never cooks anything!) likes to make it for himself.
After you try this simple overnight slow cooker breakfast, you should also try these easy vegan breakfast recipes: 5-Minute Rawnola Bowls, Avocado Toast – 4 Ways, Easy Curried Tofu Scramble, and Kiwi Mango Chia Seed Pudding.
…