This creamy pesto pasta vegan casserole is pure comfort food! It's super simple to assemble, it's ready in 30 minutes, and it's loaded with delicious pesto flavor that everyone will gobble up! Vegan.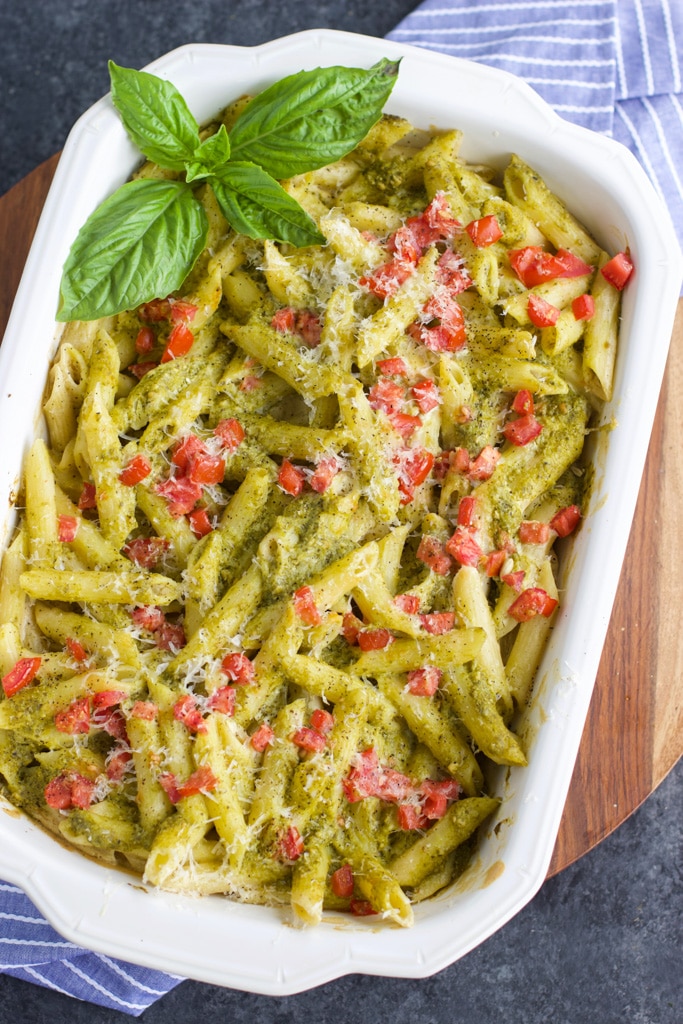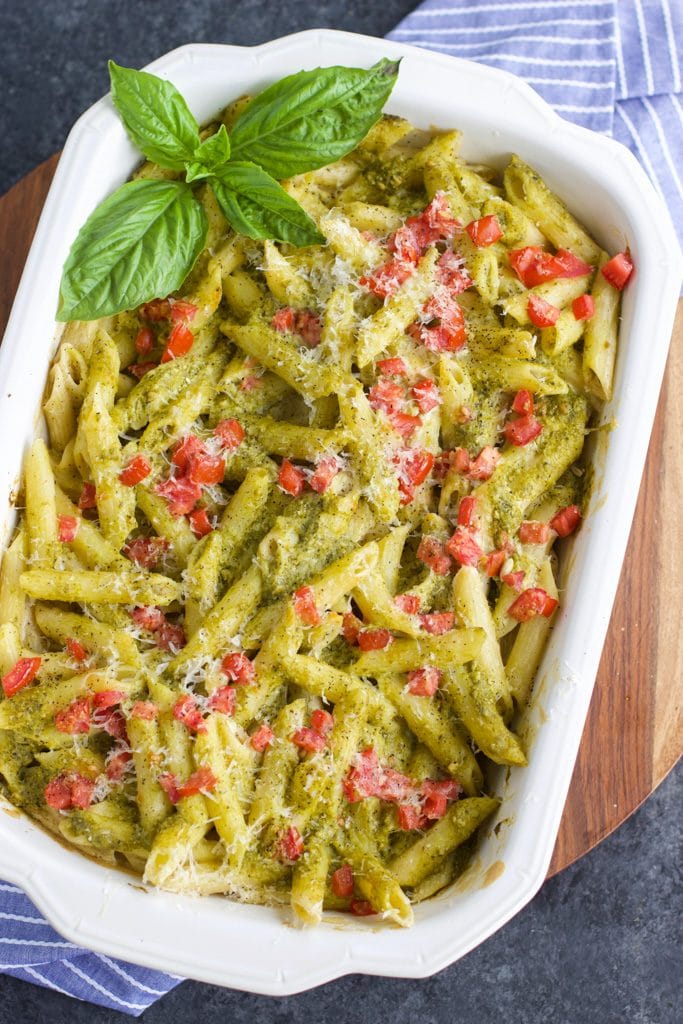 Want more easy vegan recipes? Join our vegan Facebook community below!
This hearty vegan casserole is a truly delicious meal! It comes together quickly and easily, and I promise you, the whole family will love it. The creamy pesto sauce is seriously addicting! Serve the pasta with a salad or a side of roasted vegetables and you just knocked dinner out of the park!
…