Summery quinoa spinach salad with sweet mandarin oranges, blueberries, red onions, toasted pecans, and tangy mango kiwi dressing will be your go-to healthy lunch. Vegan, dairy-free, gluten-free.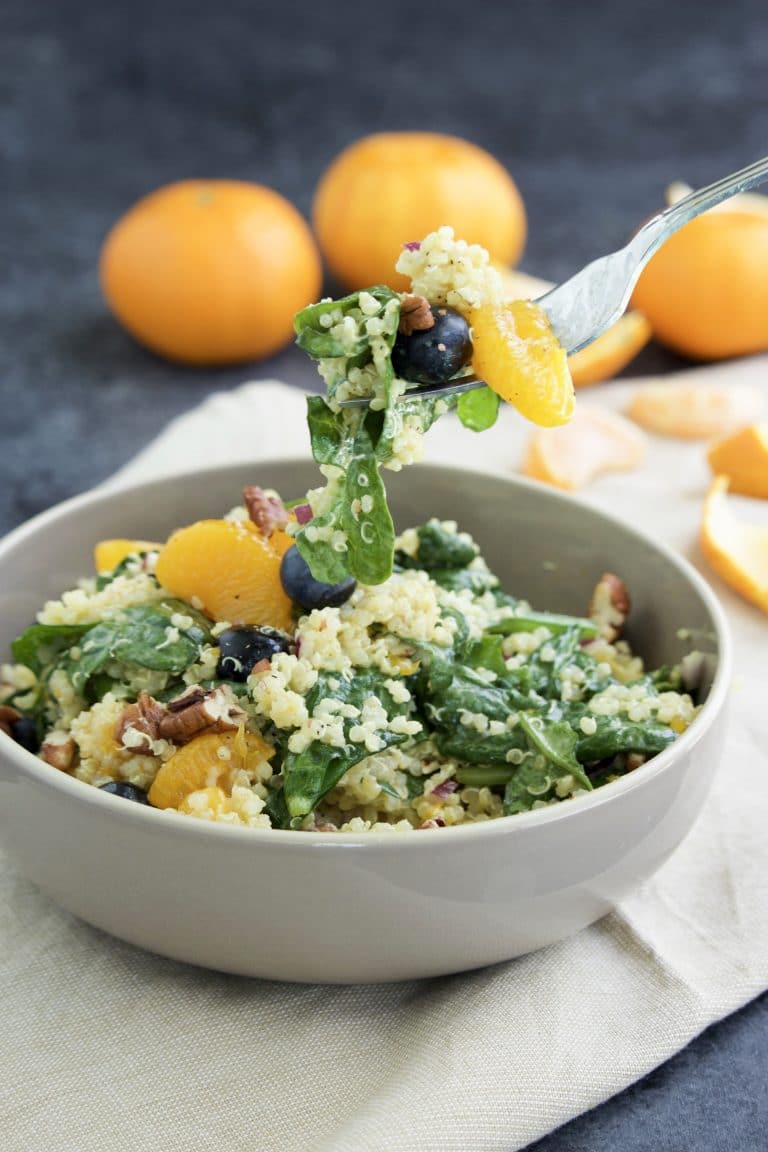 Happy first day of August!
AKA my birthday month and the last month of summer! Woohoo!
The summer has flown by and I'm 100% okay with that. I made a goal for myself to get outside more and enjoy the summer so we've been biking every weekend, we went on a Disney cruise, we've gone to the beach a few times, and we even took a day trip to Rainbow Springs to go swimming.
It's been deathly hot here, every day it reaches 95-100 degrees! Ugh, it's definitely not ideal weather to be cranking the oven on for. So, I've been trying to cook recipes that don't require the oven or need to be heated up. We intentionally don't have a microwave so our only options are to turn on the stove or the toaster oven.
For this quinoa spinach salad recipe, I cooked the quinoa the night before so I wouldn't heat the kitchen up during the day. You can eat this salad warm or cold, it's really delicious both ways.
…