Sweet roasted beet and onion salad is the best side dish for summer! Topped with tangy vegan feta cheese and a rich balsamic drizzle gives it loads of flavor! This salad uses all parts of the beet!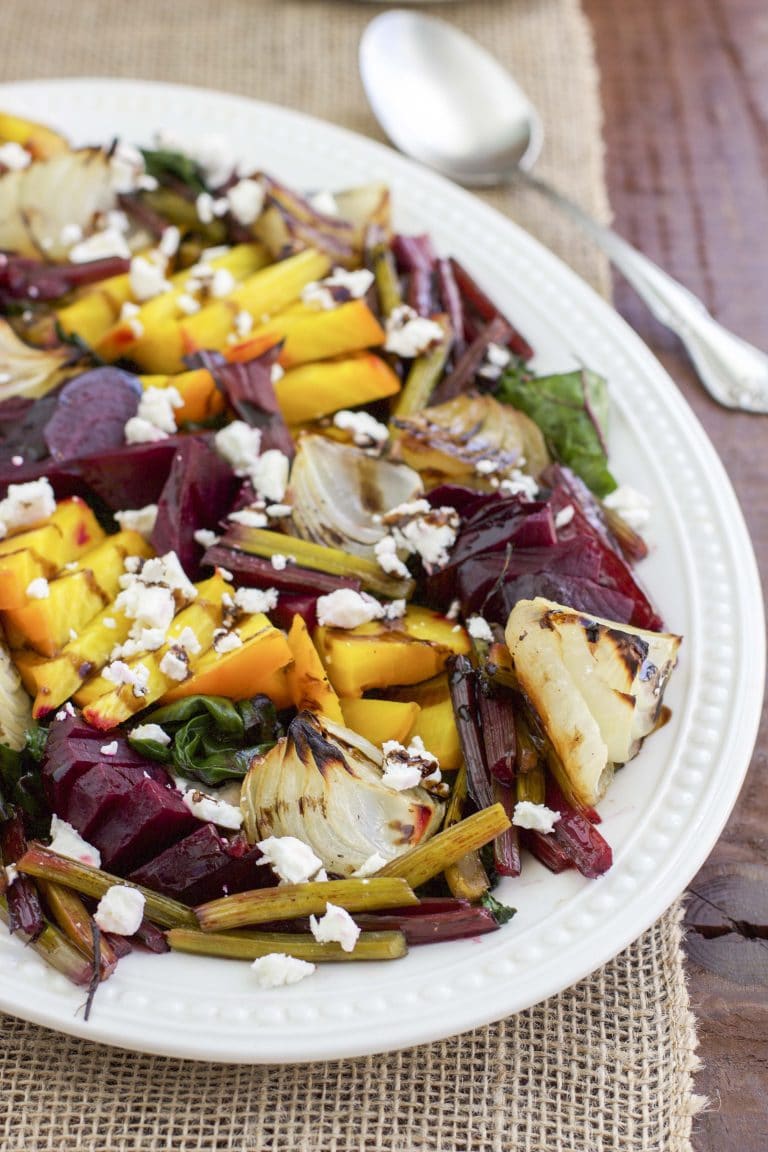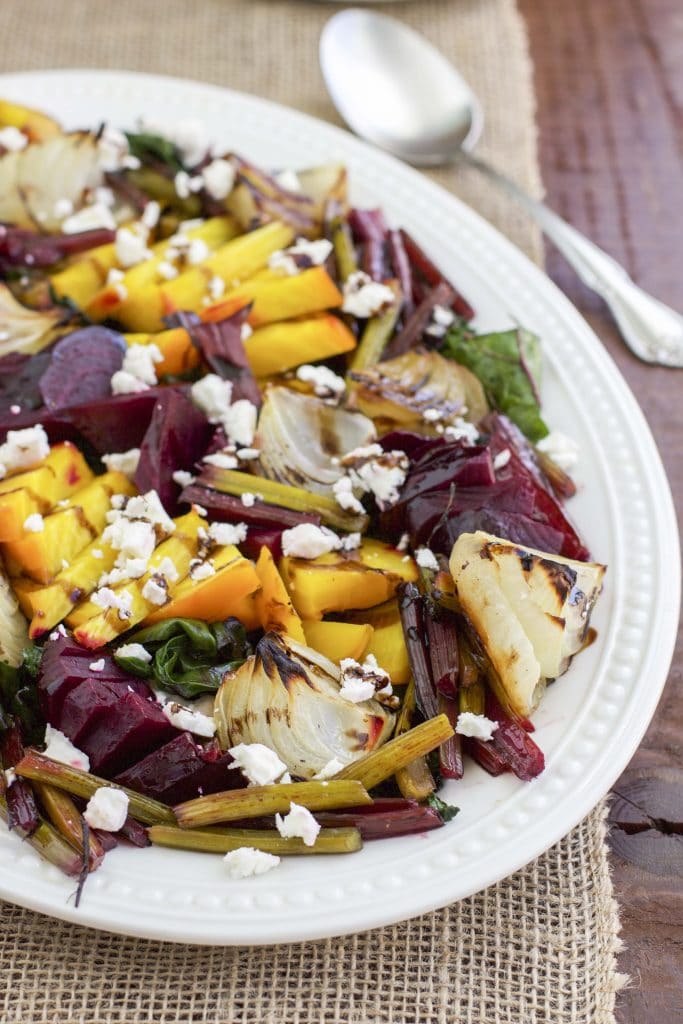 Stop what you're doing right now and run to the grocery store so you can buy at least 6 bunches of beets!
Ok, fine. Don't go right now, but can you promise me that you'll add them to your grocery list? This dish blew my mind and I want you to experience it too!
…