A list of 30 non perishable food items that should be on your hurricane food supply list + what to pack in your emergency kit in case of a hurricane or natural disaster.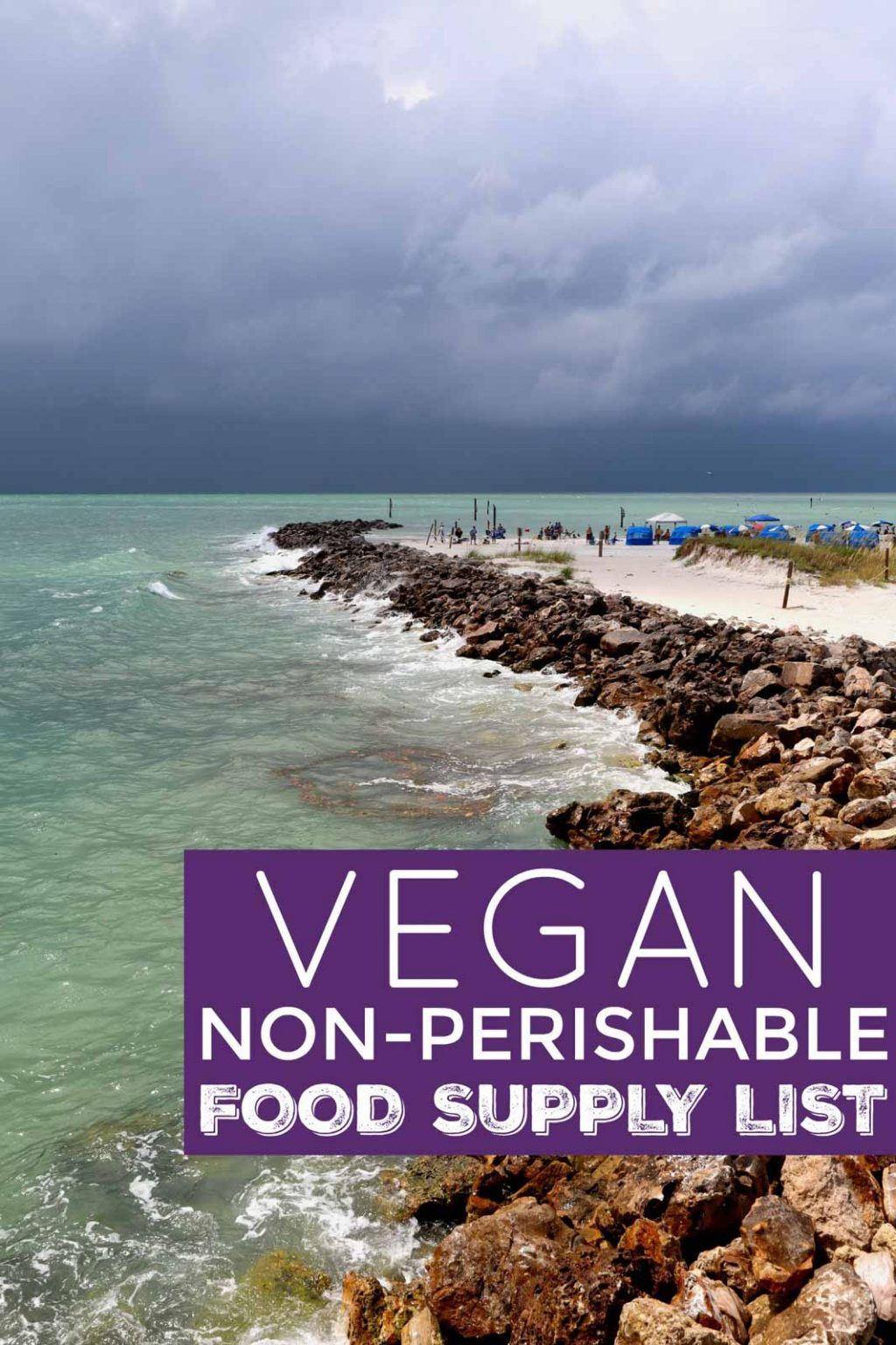 I'm a born and raised Floridian so I've experienced quite a few hurricanes that have been on track to hit Florida.
When you live in a coastal state (or anywhere near the ocean), it's important to be prepared and have non perishable foods stocked and ready just in case you need it. It's better to have it and not use it, than need it and not have it.
Now, let's go over exactly what is non perishable food.
…