This fresh watermelon cocktail will be your go-to summer drink! It's perfect for sipping by the pool or serving a big pitcher for a summer party! Vegan.
*This recipe was originally posted on 6/25/17 but I updated it with better recipe instructions on 6/20/19.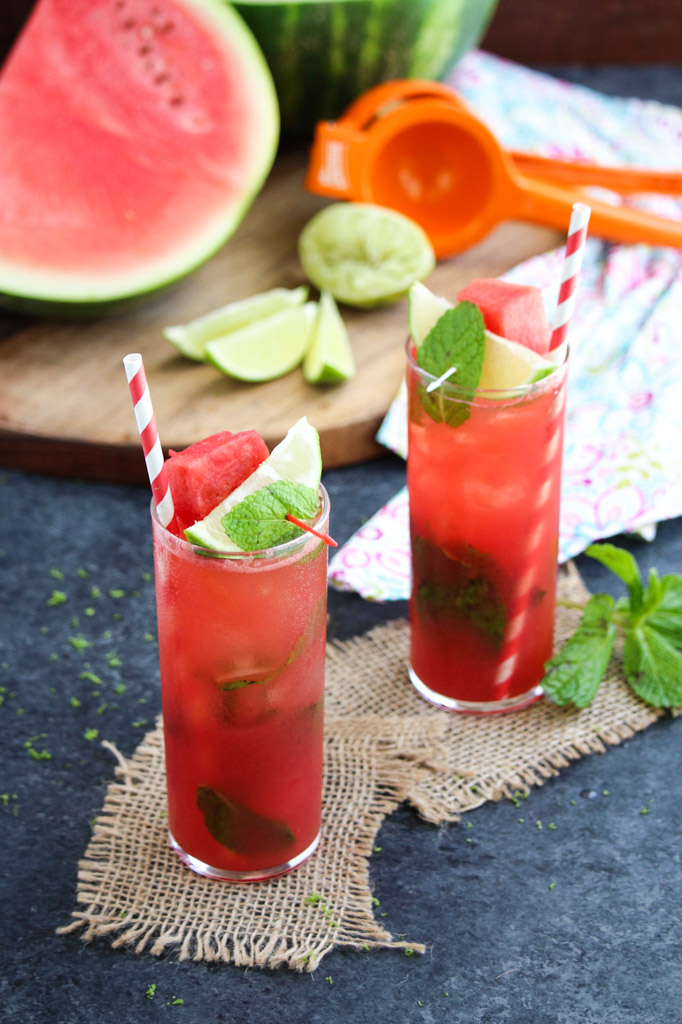 This watermelon cocktail is the perfect summer drink, it's a fun twist on a classic drink! It's light, tangy, and flavorful, and it has just a touch of ginger that's balanced by the natural sweetness of the fresh watermelon juice. It's absolutely delicious, refreshing, and perfect for sipping on while sitting by the pool during the summer.
A big pitcher of watermelon moscow mules or a tray of watermelon popsicles would be the perfect addition to your summer BBQ, pool party, or family event. If you're planning on making it for the 4th of July, make sure you check out this recipe for vegan star-spangled watermelon skewers too!
…