Individual mini cheesecakes that are so creamy and decadent, you'll be dreaming about them. These mini cheesecakes are the perfect dessert for any holiday or special dessert!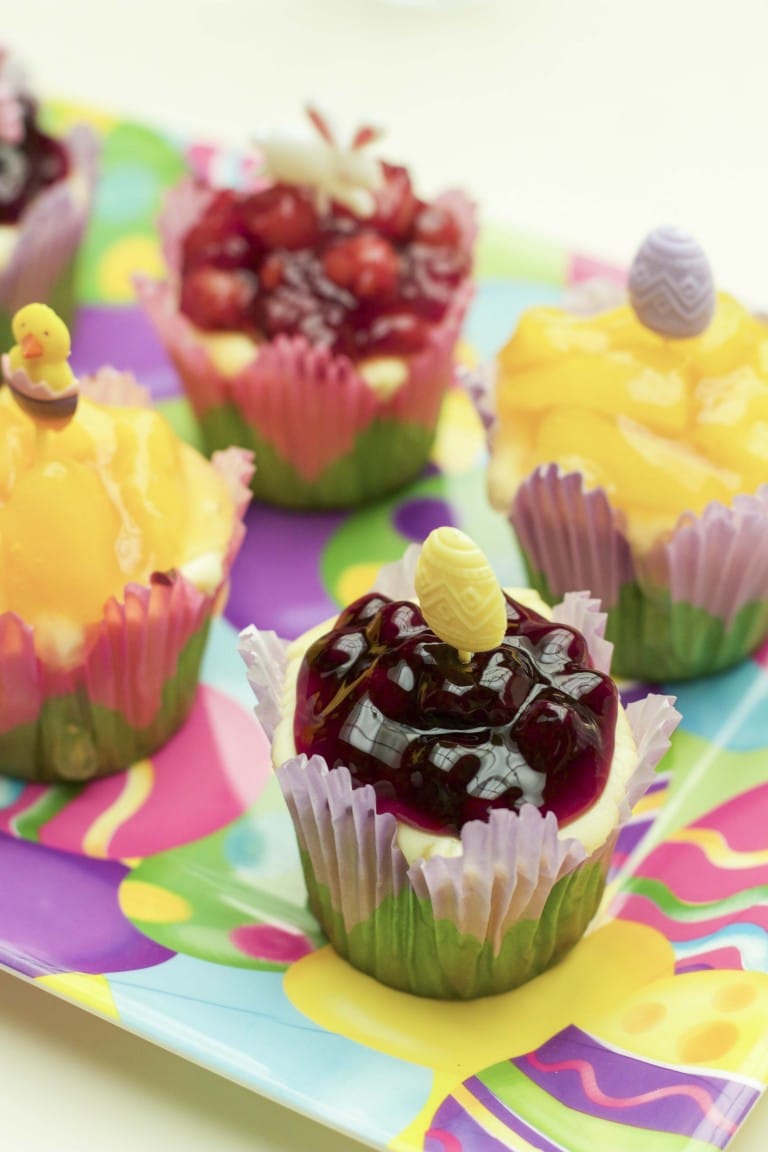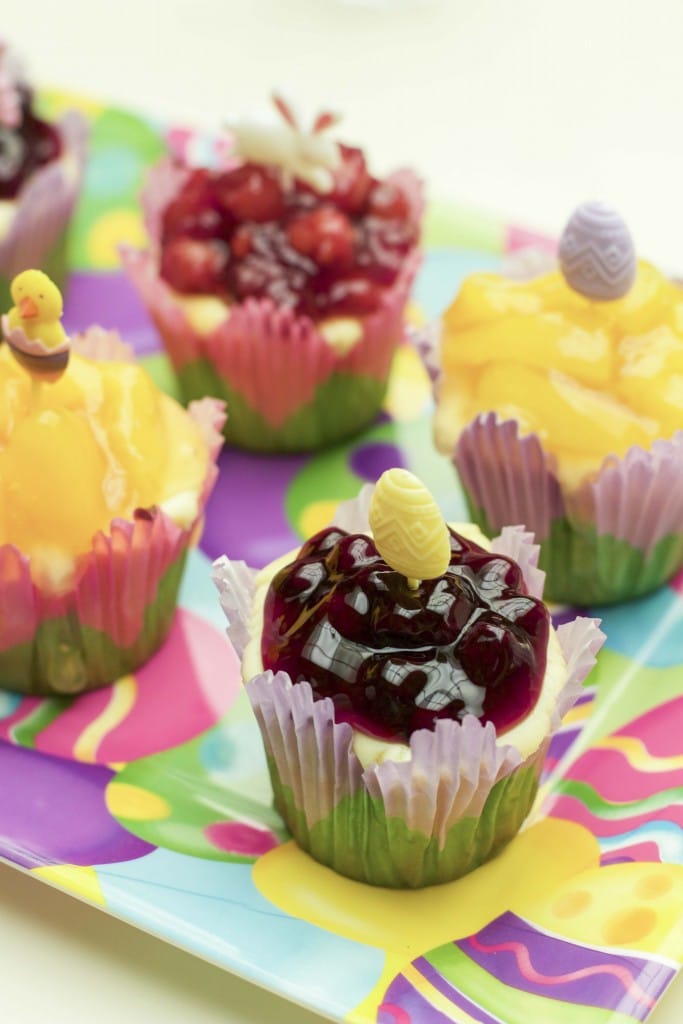 These mini cheesecakes are one of my all-time favorite desserts that my mom makes. She only makes them for holidays, or special occasions, like my birthday! She never tells me when she's making them, I just have to wait and hope they show up for dessert.
So you can imagine how excited I was on Easter to see her topping the mini cheesecakes with her homemade cherry and peach filling!
Yaaasssss!
…