You only need one pot to make this sweet potato lentil chili and you can easily customize it with whatever veggies you have in your fridge. It has two flavor-loaded ingredients that you'd never expect to find in chili! Vegan.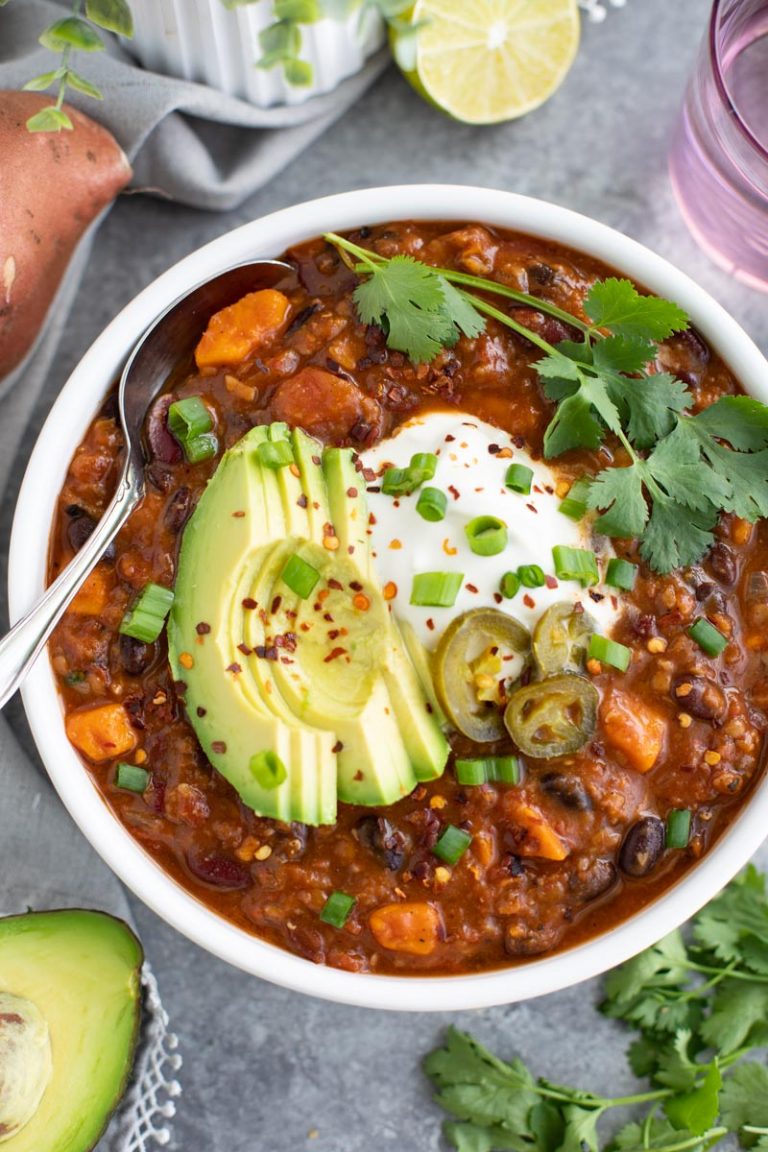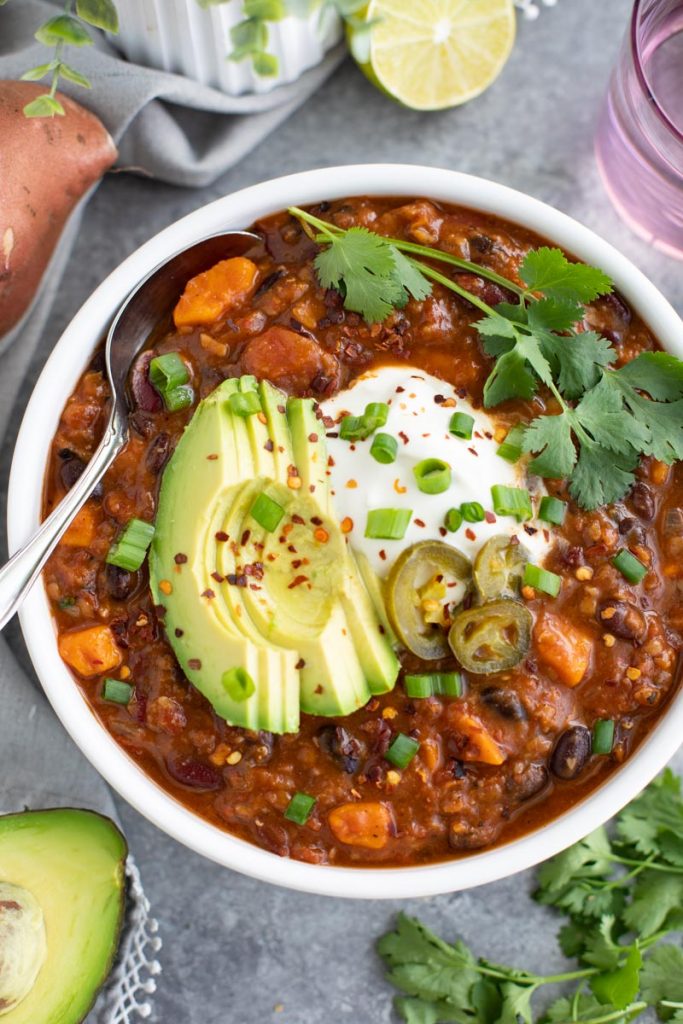 I make soup quite a bit during the year. Why?
Because soup is delicious!
As well as being easy to prepare, it's really good for the budget. All of the ingredients for this chili only cost around $15, that's only $2.50 per serving. That's great for two nights worth of meals for two people! Or you could look at it like you're feeding a family of four for only $15!
Travis always says it's too hot for soup during the summer but I make it anyway, I'm the one cooking! I make this sweet potato lentil soup throughout the year, but we especially love a big bowl of chili when it's cold outside. I serve this vegan cheddar onion bread with the soup for dipping. I may have eaten more bread than soup, it's seriously addicting.
…