This is an honest review of the Avocado Vegan Mattress. I'm sharing everything that you need to know about the mattress, from the delivery process to our first-night sleeping experience + answers to all of your mattress-related questions!
*This post is brought to you by Avocado Green Mattress but all opinions are my own. Thank you for supporting the brands that I love!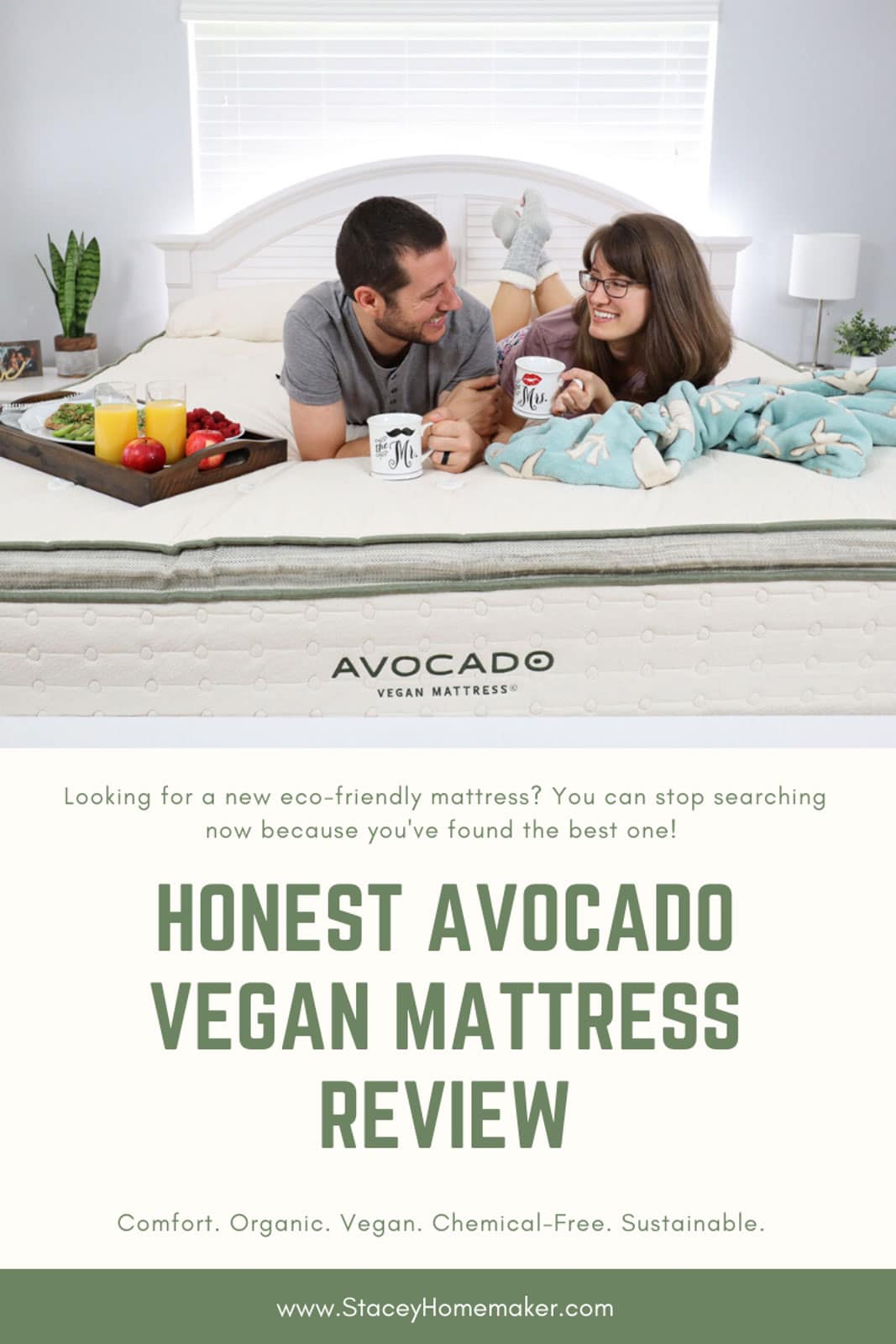 Eight years ago, I was helping my boyfriend (he's since been upgraded from boyfriend to husband!) to outfit his first house. We didn't have a big budget to spend, so we ended up buying a 20-year-old bedroom set that included a set of twin mattresses, from an elderly couple that my dad knew.
We painted Travis' bedroom blue, set it up with the secondhand bedroom furniture, we pushed two twin mattresses together, covered it with a mattress topper (because it wasn't very comfortable), and called it a day.
Fast forward to 2020, now we've been married for almost three years and we're still sleeping on the makeshift king mattress. I'm not able to sleep through the night anymore because it's so uncomfortable and I wake up with back pain.
We finally decided that it was time to invest in a new bedroom set and to set upon the extremely daunting task of searching for the perfect mattress.
…