Our favorite classic margaritas recipe with a spicy ginger kick for Christmas! Plus an easy way to garnish your drink to make it extra festive! Vegan.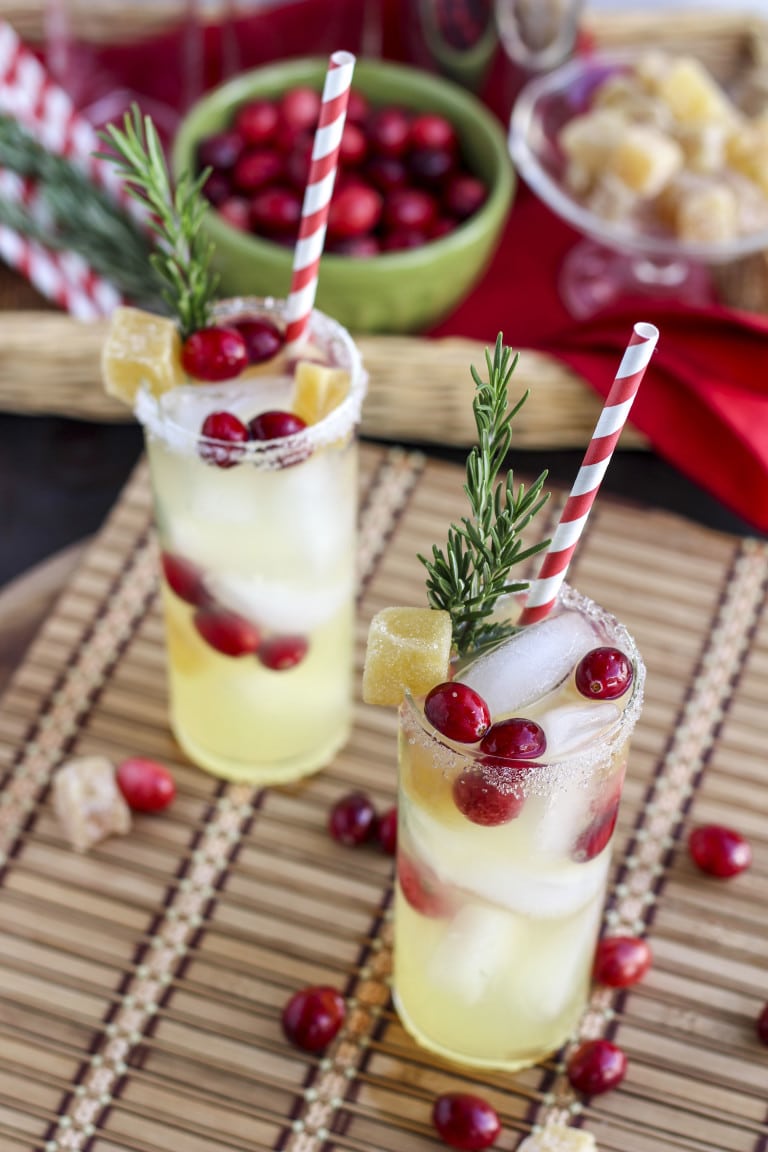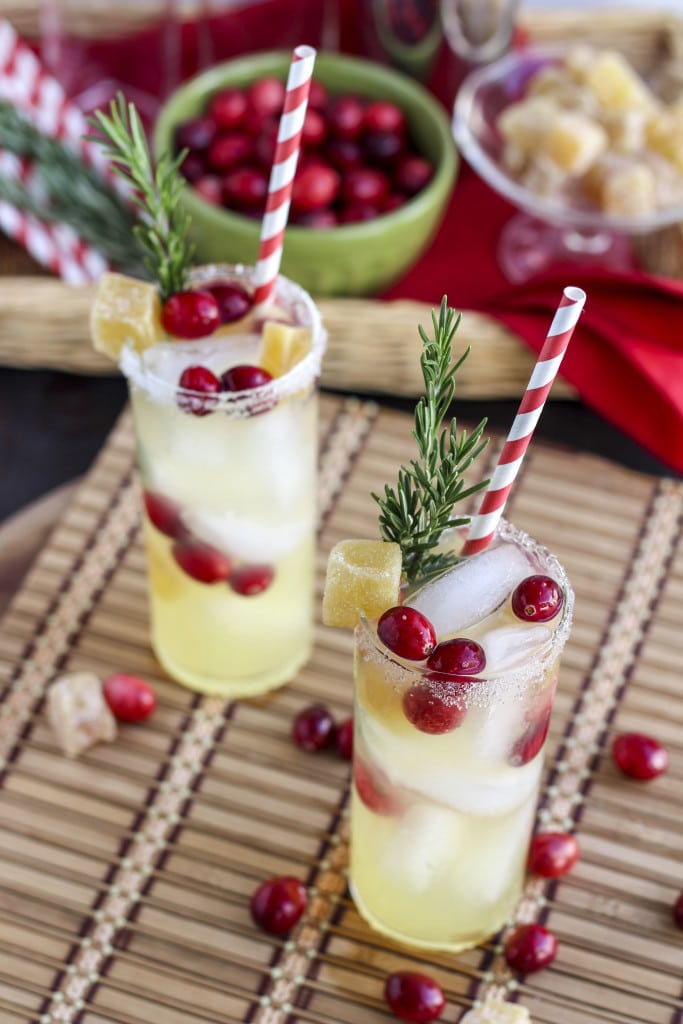 Want more easy vegan recipes? Join our vegan Facebook community below!
Only two more sleeps until Christmas! How can that be?? I just want to rewind the clock about two weeks, so I can enjoy the season a little bit longer. Don't you? I have a last-minute holiday drink recipe for you that will spice up your life!
We're furiously trying to get everything done over here but we did make time to relax and watch a few of our favorite Christmas movies. Travis always insists that we wait until the last week before Christmas to watch certain movies like Home Alone or The Santa Claus. Christmas Vacation is another one of our favorites that we watch while we're decorating the Christmas tree and then again right before Christmas.
…