This simple vegan macaroni and cheese recipe is the real deal! It's super creamy, extra cheesy, kid-friendly, non-vegan approved, and it's ready in only 25 minutes! This is the only vegan mac and cheese recipe you'll ever need because it's that good!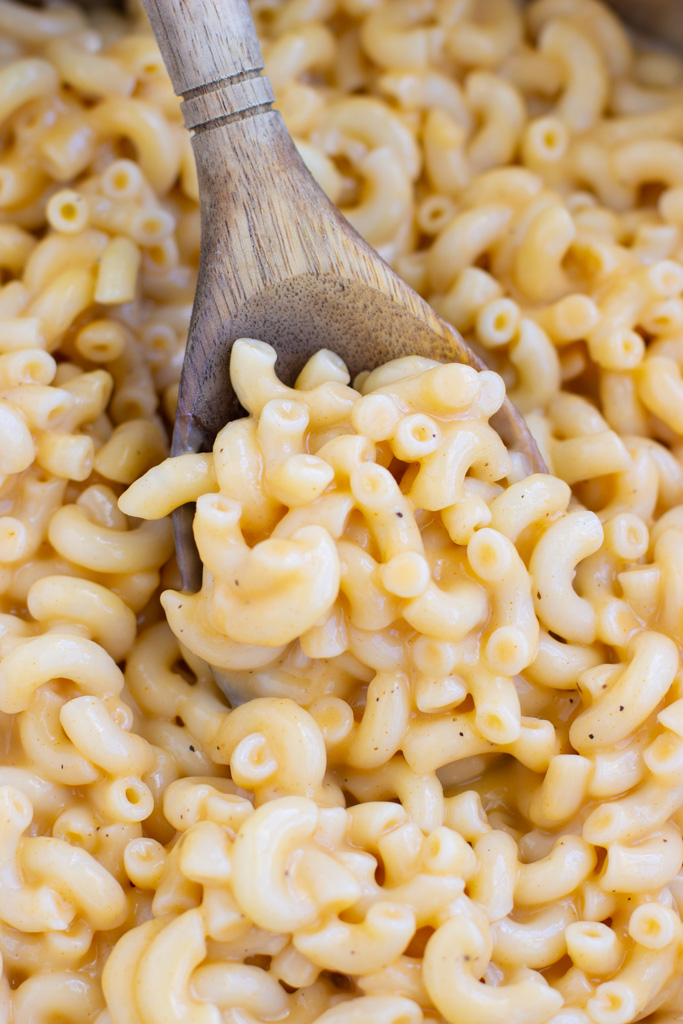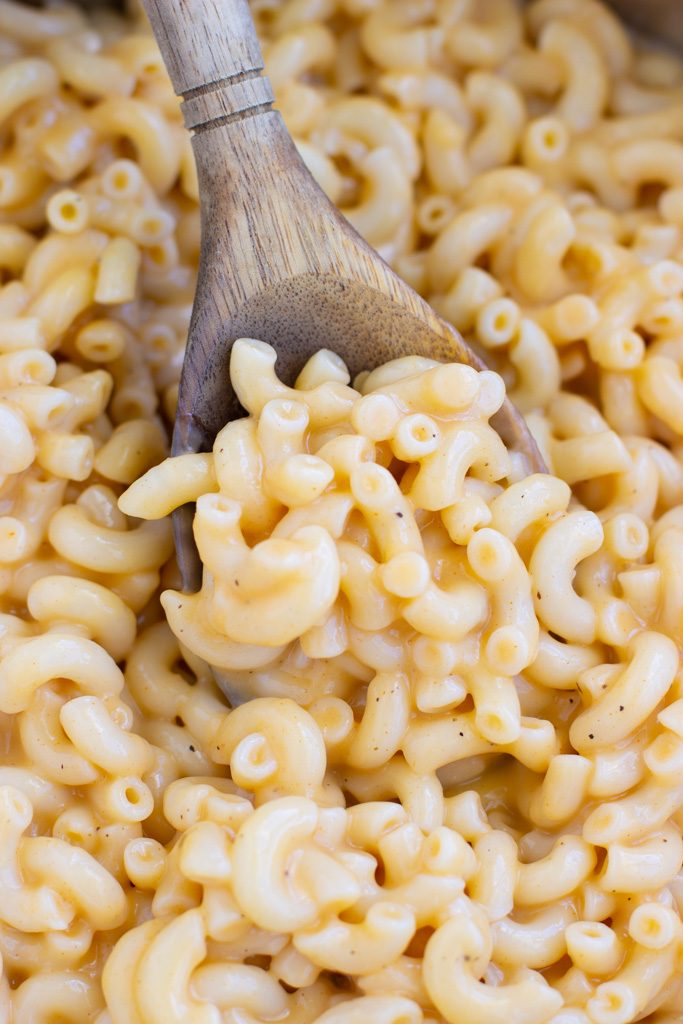 Want more easy vegan recipes? Join our vegan Facebook community below!
I think that we can all agree that macaroni and cheese is one of the best foods on the planet, am I right? The creamy cheesy sauce, perfectly cooked noodles, and that comforting feeling it gives you…it just makes you feel so happy when you eat it!
I got my love for macaroni and cheese from my non-vegan dad. I knew that I would have to get him to taste-test and approve my vegan macaroni and cheese recipe before I could share it on the blog.
He has tried many of my past vegan macaroni and cheese recipe attempts over the years, even my very first really awful one that I made for Thanksgiving in 2015! I made this latest version for Christmas dinner and he loved it! That's how I knew that this recipe is truly the best if it can please a non-vegan macaroni and cheese lover!
…