This flavorful vegan meal features tender slices of roasted balsamic portobello mushrooms served on top of protein-packed green lentils that are swimming in the most flavorful green pea basil pesto sauce! This delicious dish is easy to prepare and it's super satisfying!
*This recipe was originally posted on 6/17/17, but I updated it with better recipe instructions and republished it on 12/16/19.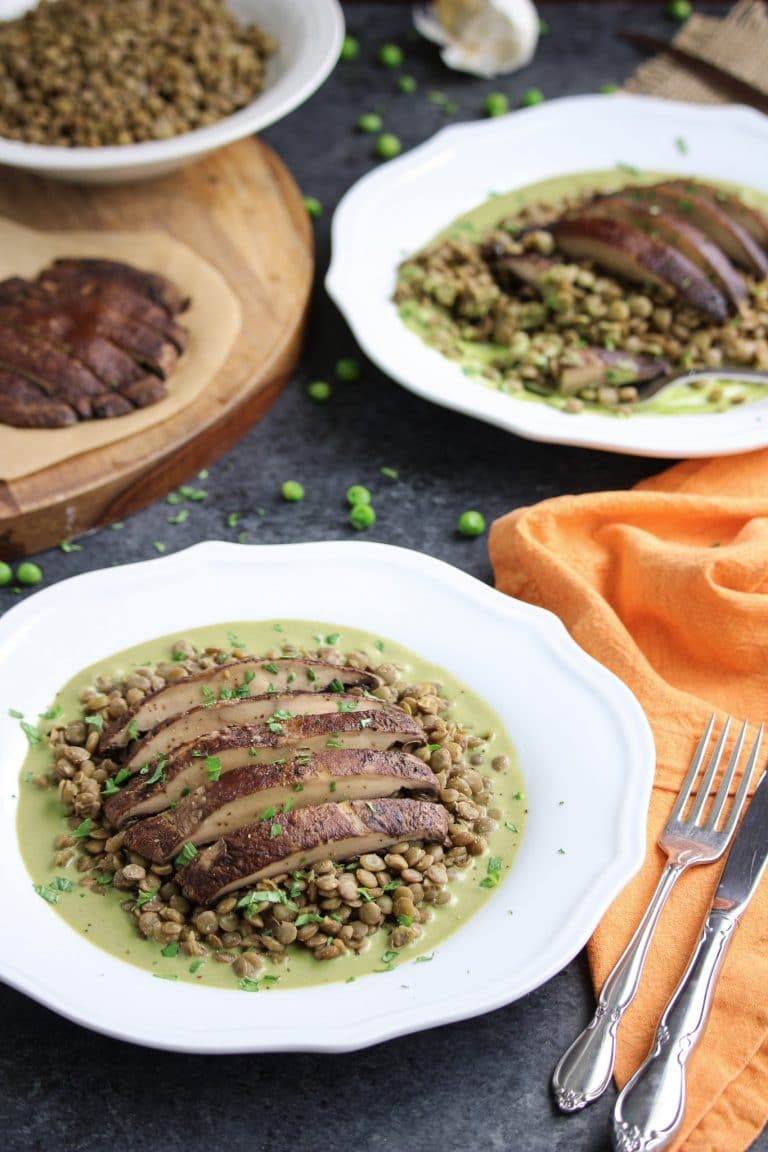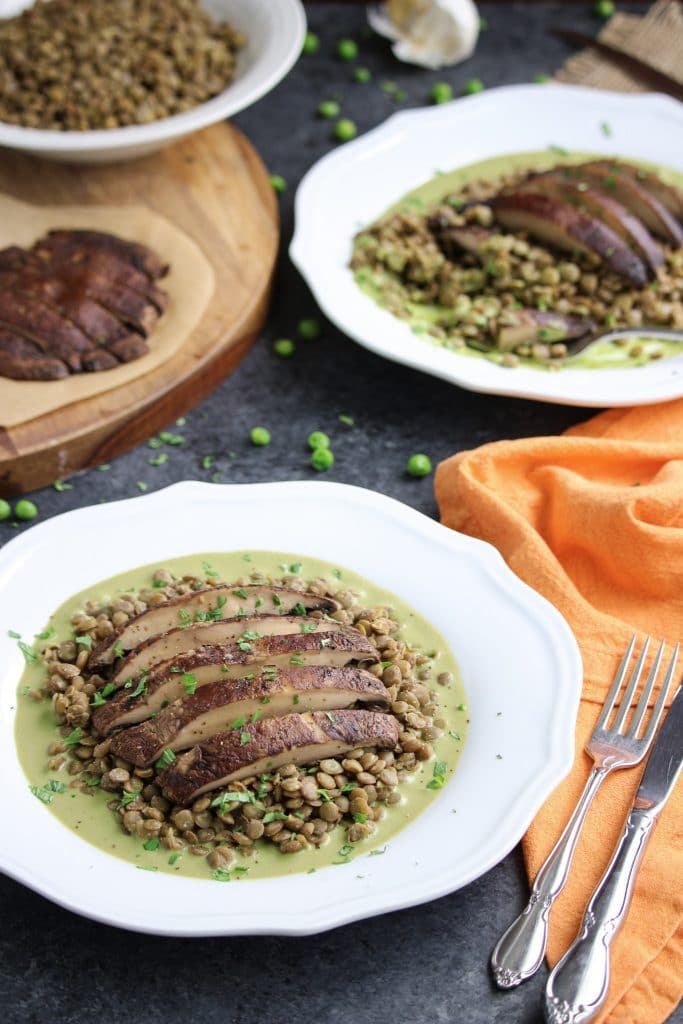 This savory mushroom lentil recipe is inspired by a delicious meal that I had for dinner (multiple times!) on our Disney cruise honeymoon a few years ago! I loved how the roasted portobello mushrooms were seasoned and the way they were sliced made it look just like pieces of chicken on top of a hearty pile of filling lentils.
What really put it over the top for me was the flavorful green pea pesto sauce! I love making different variations of pesto at home, but I had never tried a green pea version before! Who knew that basil and green peas would be such a delicious combination?!
After you try this green pea pesto recipe, you should try these pesto quinoa stuffed tomatoes, pistachio pesto pasta, or this zucchini tomato pesto bake next!
I plated the meal like this because it's exactly how they served it on the ship, isn't it such a pretty presentation? Every time I make this dish, I feel like I'm back on the Disney Fantasy and sitting at a table in the Enchanted Garden restaurant!
…