Have you been craving an authentic vegan curry that's easy to make and it rivals your favorite Indian restaurant? Vegan cauliflower curry is ready in one hour, it's loaded with protein-rich red lentils, tender cauliflower florets, spinach, and the most flavorful yellow thai curry sauce thanks to a delicious store-bought shortcut!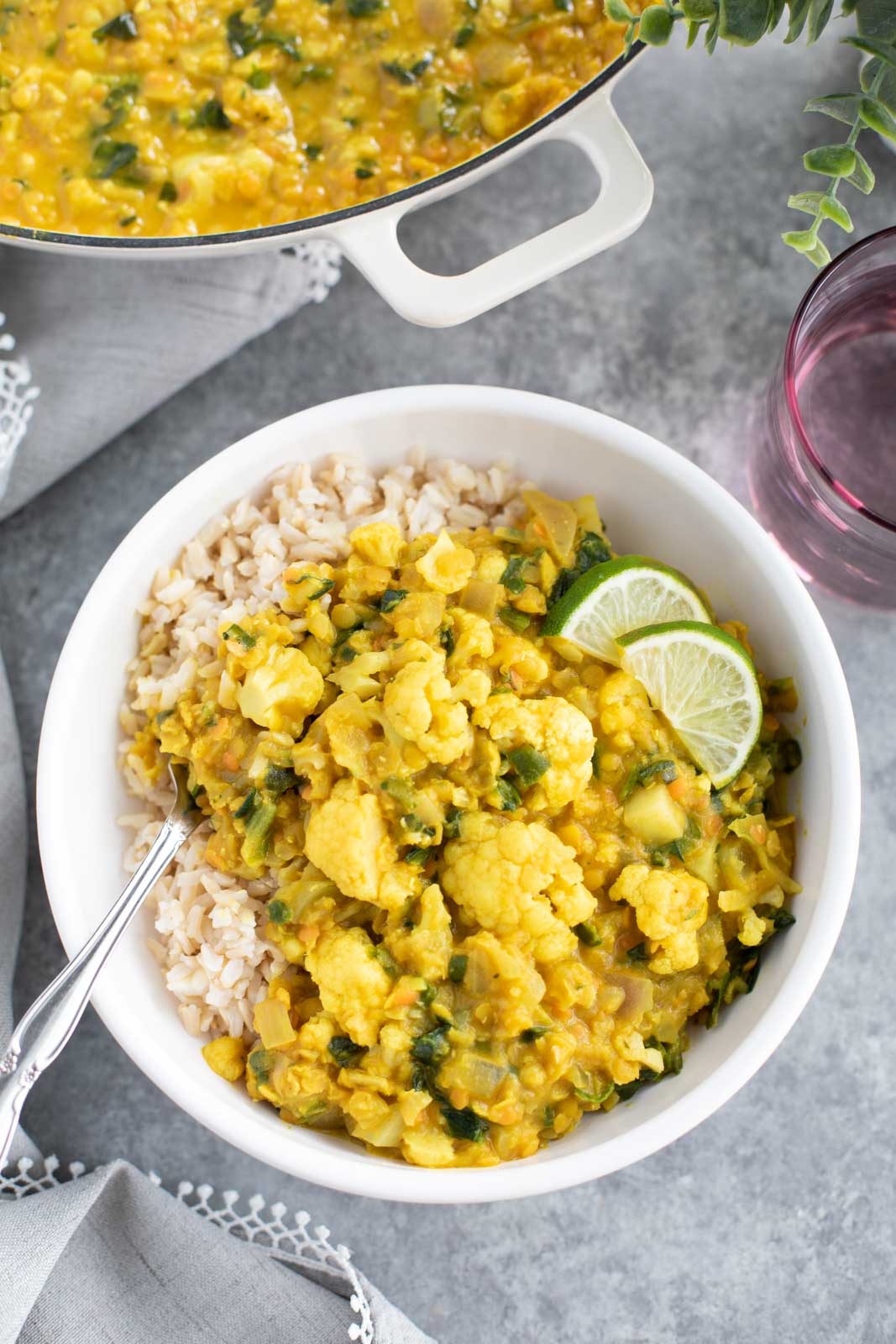 Red curry, green curry, yellow curry…I love them all! I don't think I have a favorite, do you? It all depends on if I'm in the mood for something spicy like red thai curry cauliflower soup or something a little milder like green thai curry lentils and rice.
However, if you want a vegetable curry that's flavored with lemongrass, turmeric, and just a touch of sweetness, you should give this vegan thai yellow curry recipe a try!
This delicious vegan cauliflower curry features an entire head of cauliflower, protein-rich red lentils, creamy coconut milk, and a complex tasting sauce that's incredibly easy to make thanks to a healthy store-bought shortcut!
…