This vegan lasagna soup recipe is packed with 8 different vegetables, tender lasagna noodles, and a delicious herb-infused golden broth. It's seriously tasty, family-friendly and perfect for Meatless Monday dinner!
*This recipe was originally posted on 9/1/16 but I updated it with better recipe instructions on 4/10/19.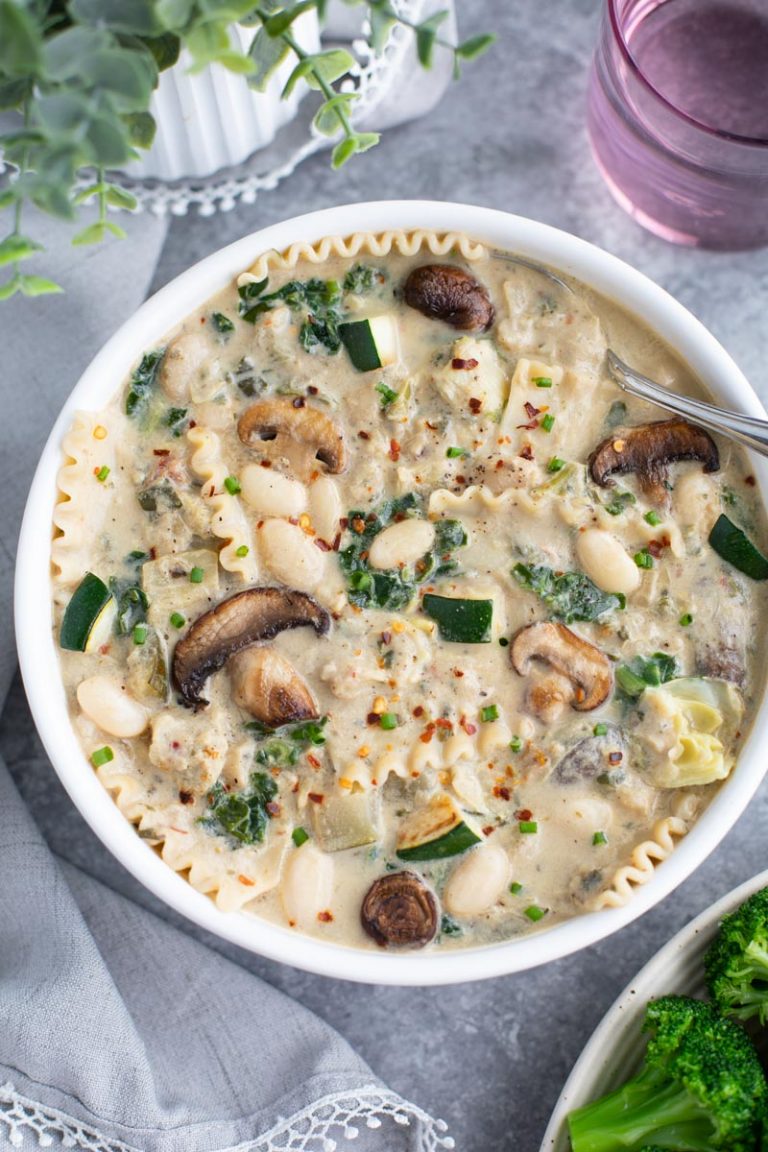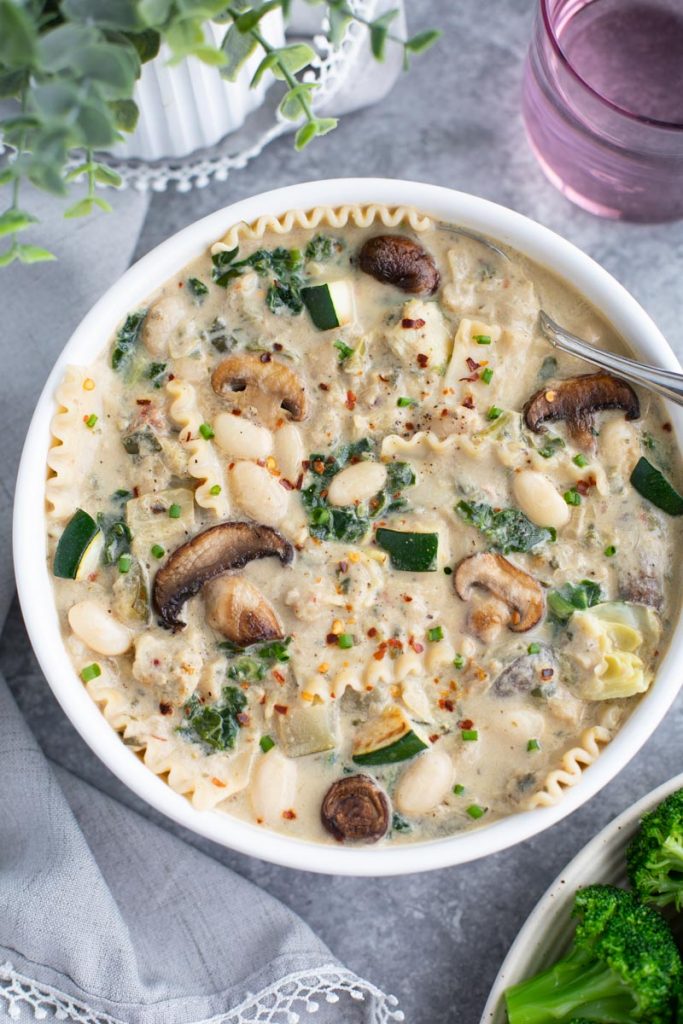 I'm sure you've seen recipes for Italian lasagna soup on Pinterest, right? It's really popular right now and rightfully so, it's delicious! However, most lasagna soup recipes are made with a red sauce base, meat, lasagna noodles, and a dollop of ricotta on top. Before my husband and I were vegan, I made lasagna soup that way and it was very good.
So what do I do now that we're both vegan and we have a hankering for lasagna soup?! Veganize the recipe and transform it into a bountiful vegetable dish that's loaded with just as much flavor as the original recipe!
…