27 delicious vegan keto recipes for you to try for breakfast, lunch, and dinner PLUS snacks, condiments, and even dessert! Vegan, keto, gluten-free.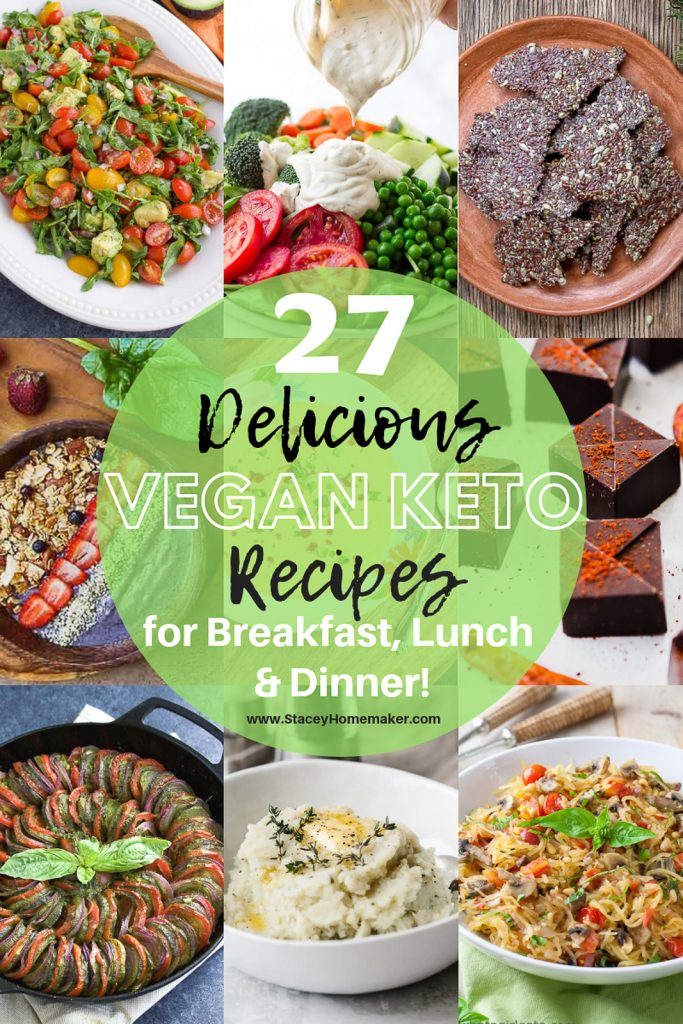 Happy 2019, friends!
I still can't believe how fast 2018 went! Did you make any resolutions or intentions (like we did) for 2019?
Our 2019 Intentions:
Stick to a daily schedule (We tend to get distracted easily)
Exercise for at least 30 minutes 3X a week
Worry less about things that I can't control (Super hard for me)
Go to bed earlier (So we will wake up earlier and stick to intention #1)
Be more positive
Try more things that scare us (this is mostly for me, Travis is pretty fearless)
I'm so thrilled to see how many people have pledged to try Veganuary this year as one of their New Year resolutions! I read that they had the most people sign up EVER– that's such a huge and wonderful step!
I've also heard some of my vegan friends say that they're going to give a keto lifestyle a try to help them lose weight. Personally, Travis and I don't follow a vegan keto diet, we just live a very simple and easy vegan lifestyle and eat whatever we want (within reason). However, I wanted to put together a list of vegan keto recipes to help anyone thinking about trying a keto diet this year.
Want more easy vegan recipes? Join our vegan Facebook community below!


…