Vegan basil pistachio kale sauce features vitamin-rich kale leaves blended with buttery pistachios, fresh basil leaves, garlic, and tangy lemon juice. This flavorful sauce is extremely versatile and can be enjoyed as a veggie dip, sandwich spread, pasta sauce, or salad dressing!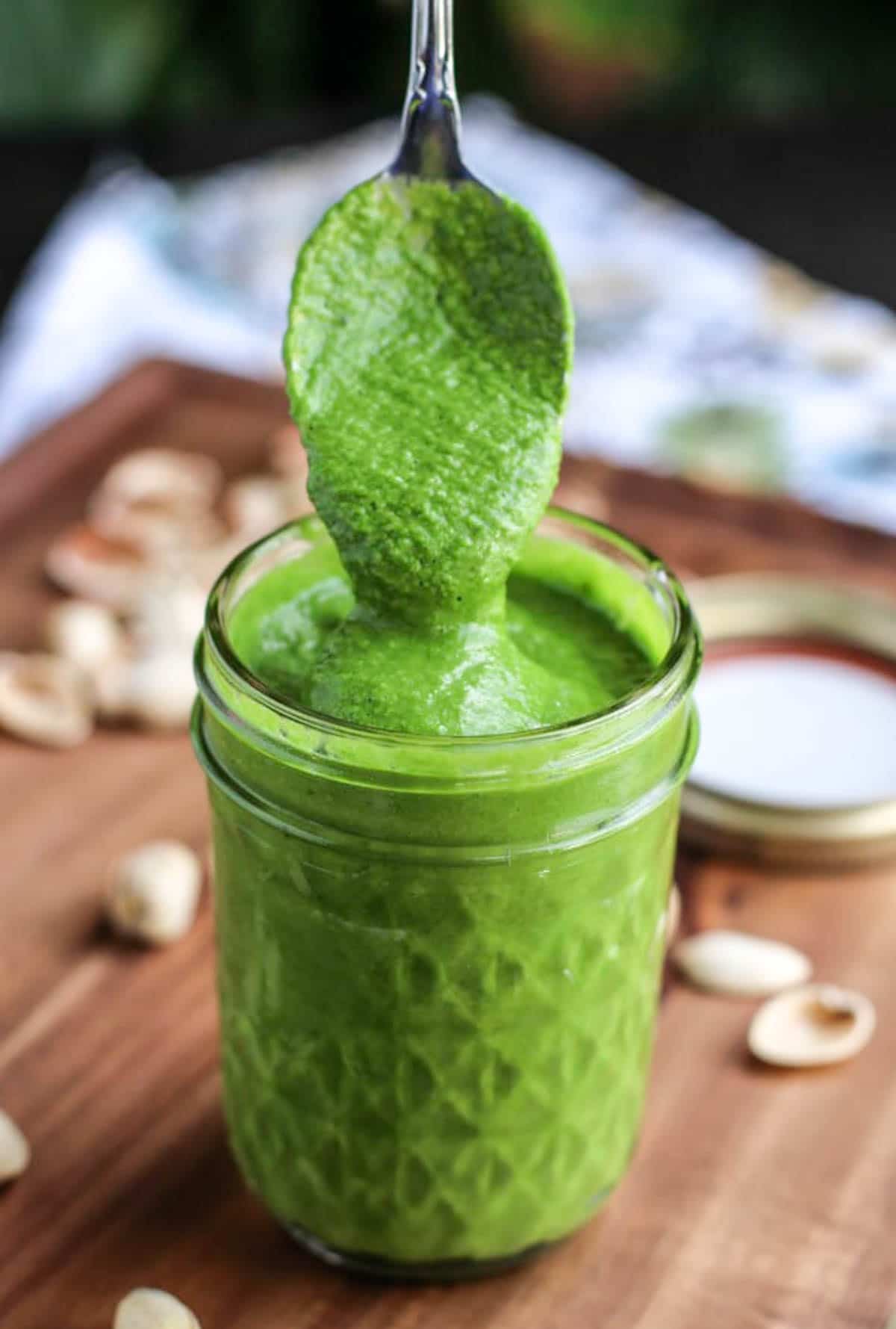 Are you tired of the same old salad dressing flavors? Do you want a sneaky way to work more greens into your meals that's healthy and tastes good? If you answered yes to either of these questions, then you should definitely give this vegan pistachio sauce a try! This versatile sauce is loaded with nutritious ingredients that when blended together will add so much flavor to whatever you put it on!
This creamy pistachio sauce is incredibly easy to make and you can use it in so many different ways! Try it as a dip for veggies, a spread on sandwiches or wraps, a sauce for pasta, or as a flavor booster drizzled over your favorite vegan buddha bowl.
…