Every recipe that you need to make the BEST vegan Christmas dinner is on this list! Trust me, these recipes will impress all of your guests– even the carnivores.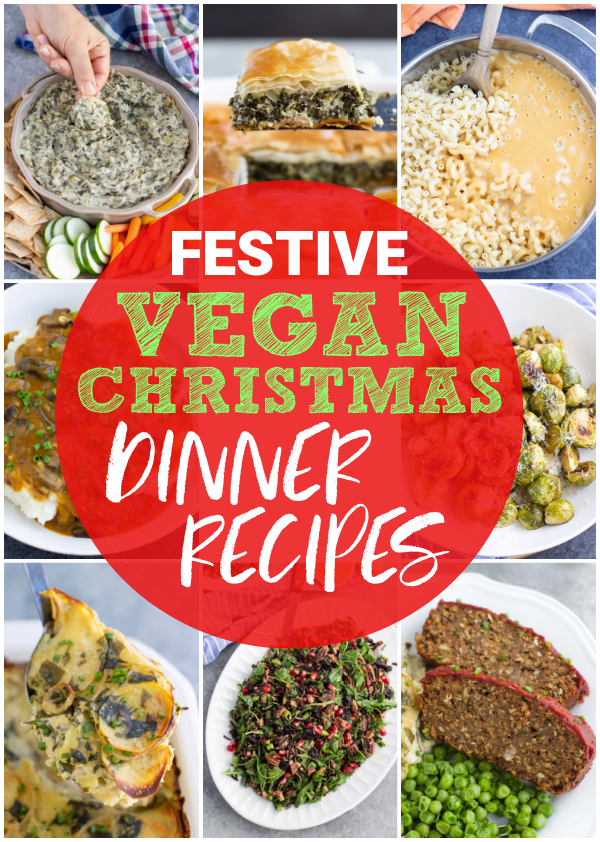 Want more easy vegan recipes? Join our vegan Facebook community below!


You might be reading this post because you're a new vegan, an experienced vegan, or a non-vegan with a vegan family member that you're cooking for this Christmas. This vegan Christmas dinner recipe list is for everyone!
First of all, if you aren't vegan and you're taking the time to research vegan Christmas recipes so you can make something special for your vegan guest, I want to thank you for doing that! Seriously, it will mean so much to that person and I know that they will be blown away by how thoughtful you are.
I've found all the best vegan Christmas recipes for you and I narrowed them down to the best of the best. These recipes are from some of my most trusted vegan food bloggers– their recipes always get rave reviews!
I also wrote out my personal vegan Christmas dinner menu (at the end of this post) + tips to help you plan your vegan Christmas dinner menu too!
The following topics are questions that I get asked over and over, the answers might help you too!
…