This vegan mushroom soup recipe is loaded with pounds of mushrooms, garlic, and so much earthy flavor! If you love mushrooms then this soup is for you! Vegan, dairy-free, and gluten-free.
*This post contains affiliate links.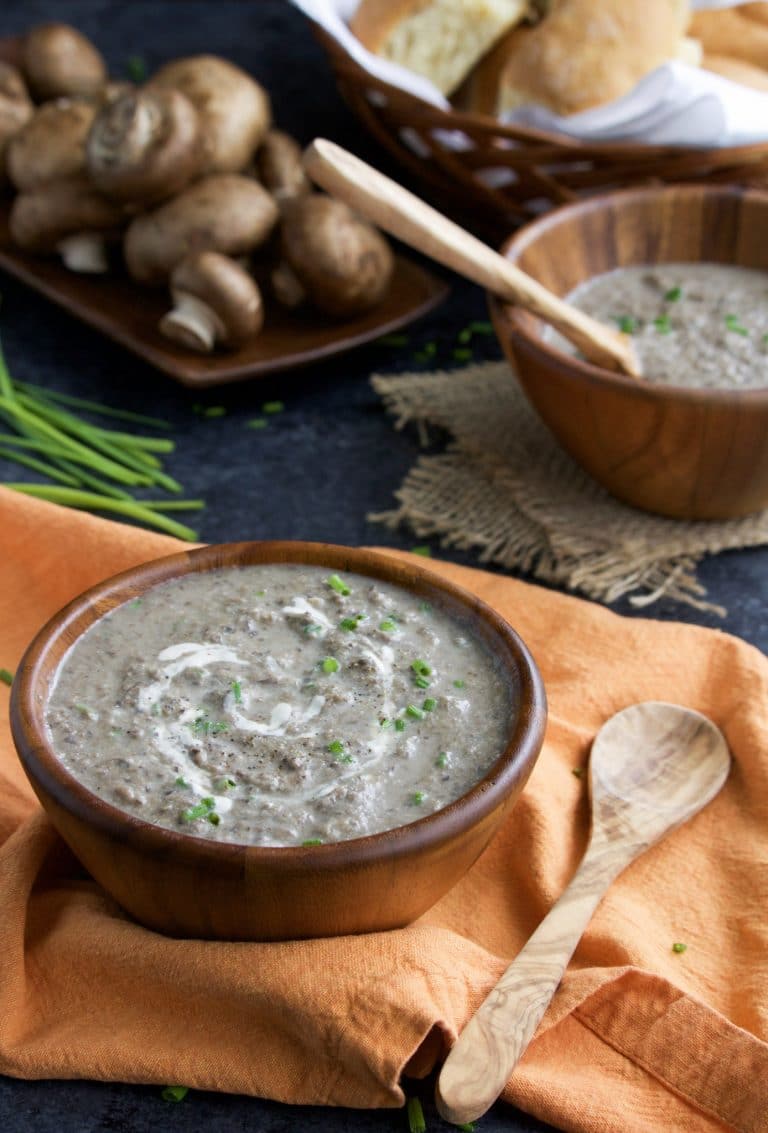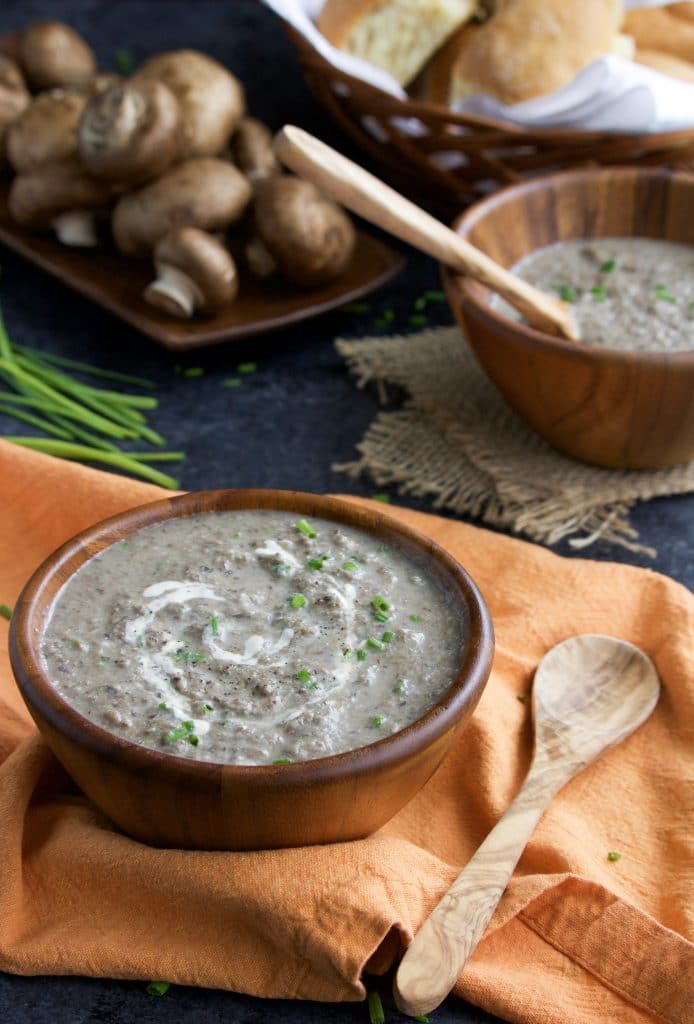 When we were on our Disney cruise honeymoon a few months ago, I had the most delicious mushroom soup at one of the restaurants we went to for dinner. I loved it so much that I ordered it three nights in a row while we were on the ship!
The mushroom soup was so creamy and decadent, it had the best mushroom flavor! I was hooked. On the last night of the cruise, I asked our server if he could get me the mushroom soup recipe so I could make it at home. I was so happy when he handed the recipe to me until I started reading the ingredients!
I had already assumed that it wasn't the healthiest soup because it tasted so darn good but the recipe was loaded with butter and heavy cream; two ingredients that I never cook with. Bummer!
I knew that I could recreate the heavenly flavor of the mushrooms but I wasn't sure if I could achieve the creaminess level without using heavy cream or butter. I had to try.
…