It's finally fall! That means it's time to start planning your Halloween menu and all the spooky vegan Halloween treats you're going to make. Here's a list of the 51 best vegan Halloween recipes for you to try!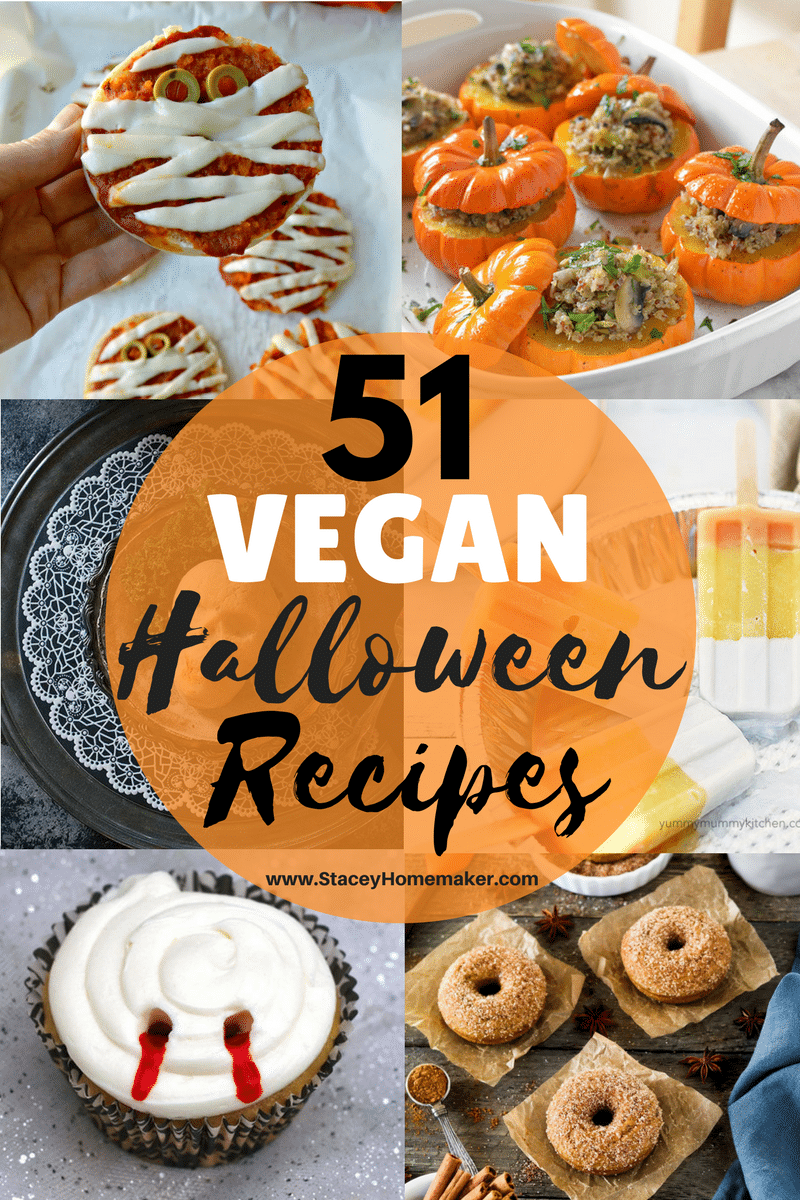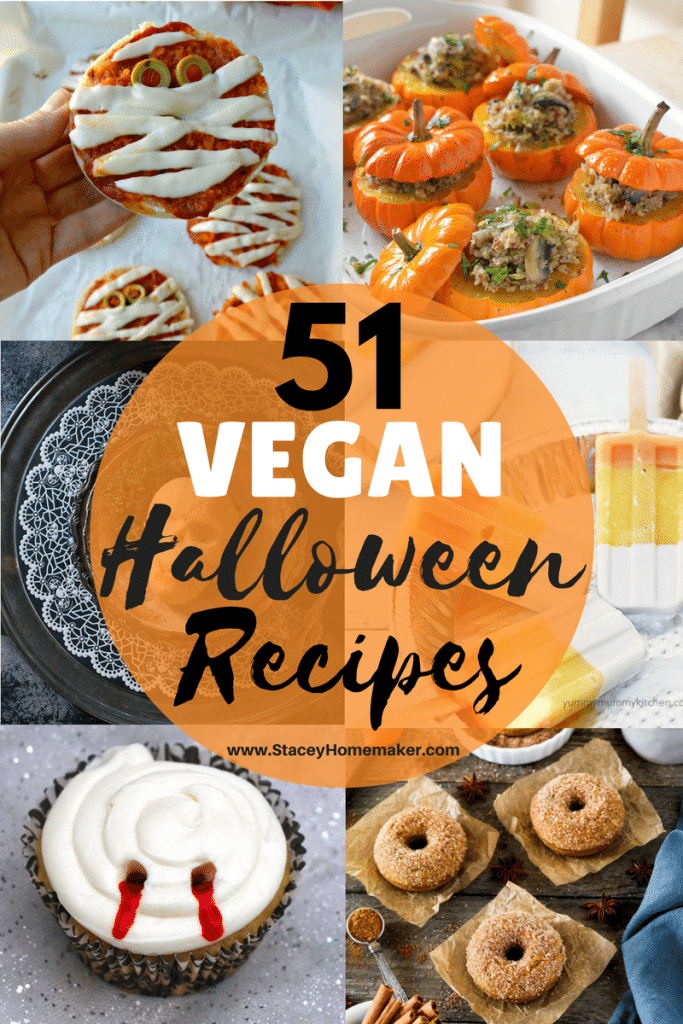 Friday was the first day of fall!
I'm so excited even though I know that the weather will still be summer-ish for the next 2-3 months. The inside of our house is decorated for fall, Travis is getting the outside decorations ready to go up on October 1st, and I saw my favorite ginormous mums for sale at Costco! I just need to pick up some hay bales for my front porch fall display and our house will be officially fall-ified!
October – December is my absolute favorite time of the year, everything about it is just so wonderful.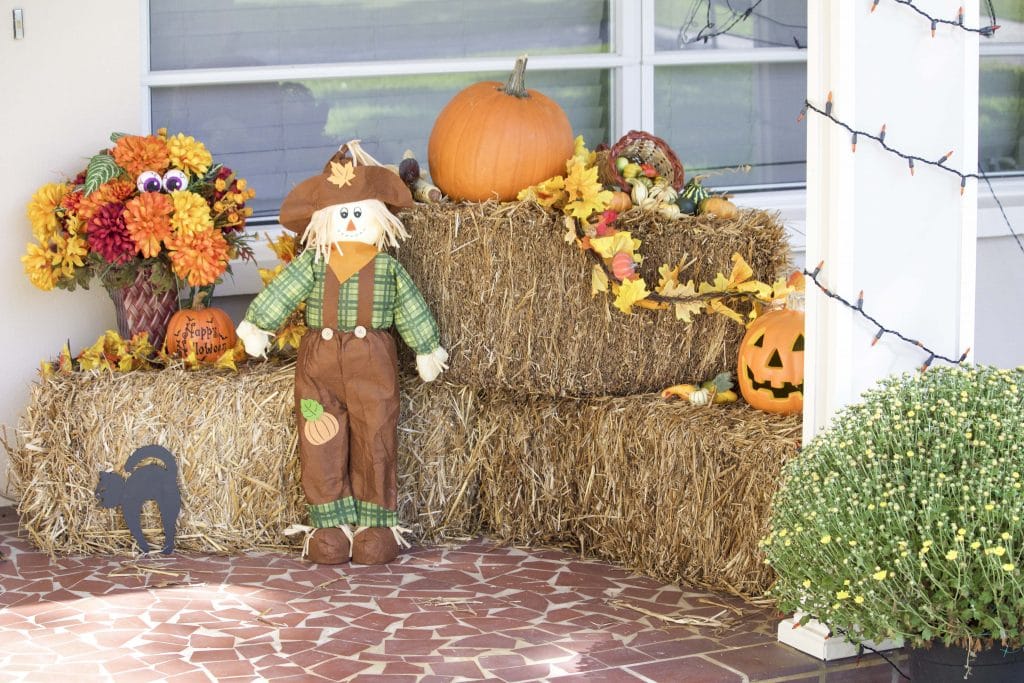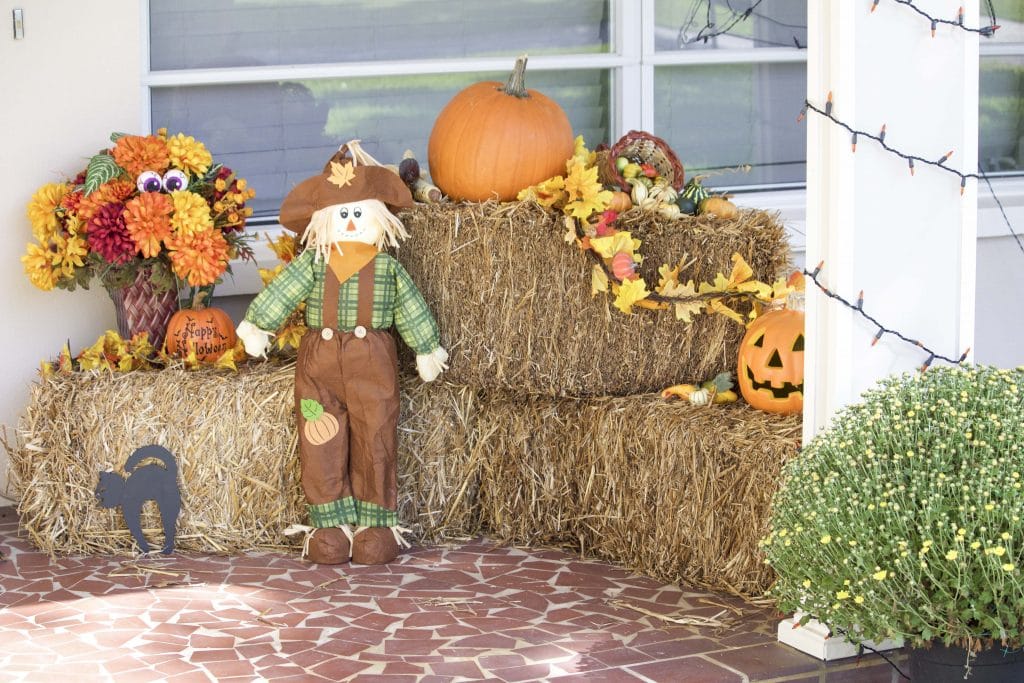 We're finally getting back to our normal everyday routine after Hurricane Irma and I'm ready to start planning the menu for our Halloween party!
Now that Travis and I are almost completely transitioned to vegan diets, I needed to revamp my list of Halloween treats. So, I've compiled a list of vegan Halloween recipes that you and even your non-vegan guests will love!
Or if you're just looking for a family-friendly vegan Halloween recipe to make on Halloween, this is the list you've been looking for. I'm sure you'll find the perfect recipe to share with your loved ones!
Want more easy vegan recipes? Join our vegan Facebook community below!


After you've planned your Halloween menu, make sure you pick up some vegan treats for yourself and don't forget the safe candy for the trick-or-treaters!
It can be really overwhelming and time-consuming to read all the candy labels at the grocery store. No worries, I got you! Over the years, I've tried all the vegan candy and read all the labels for you– all of the candy on this list is 100% vegan and delicious! All of your vegan candy questions will be answered in this guide!
Here's my Ultimate Guide to Vegan Halloween Candy!
If you try any of the candy from my vegan candy list, let me know which one is your favorite!
Okay, now back to the vegan Halloween recipes!
…