This truly is the best mushroom gravy that you'll want to slather over everything and serve at every holiday meal! This vegan mushroom gravy is easy to make in just 30 minutes and it requires less than 10 ingredients!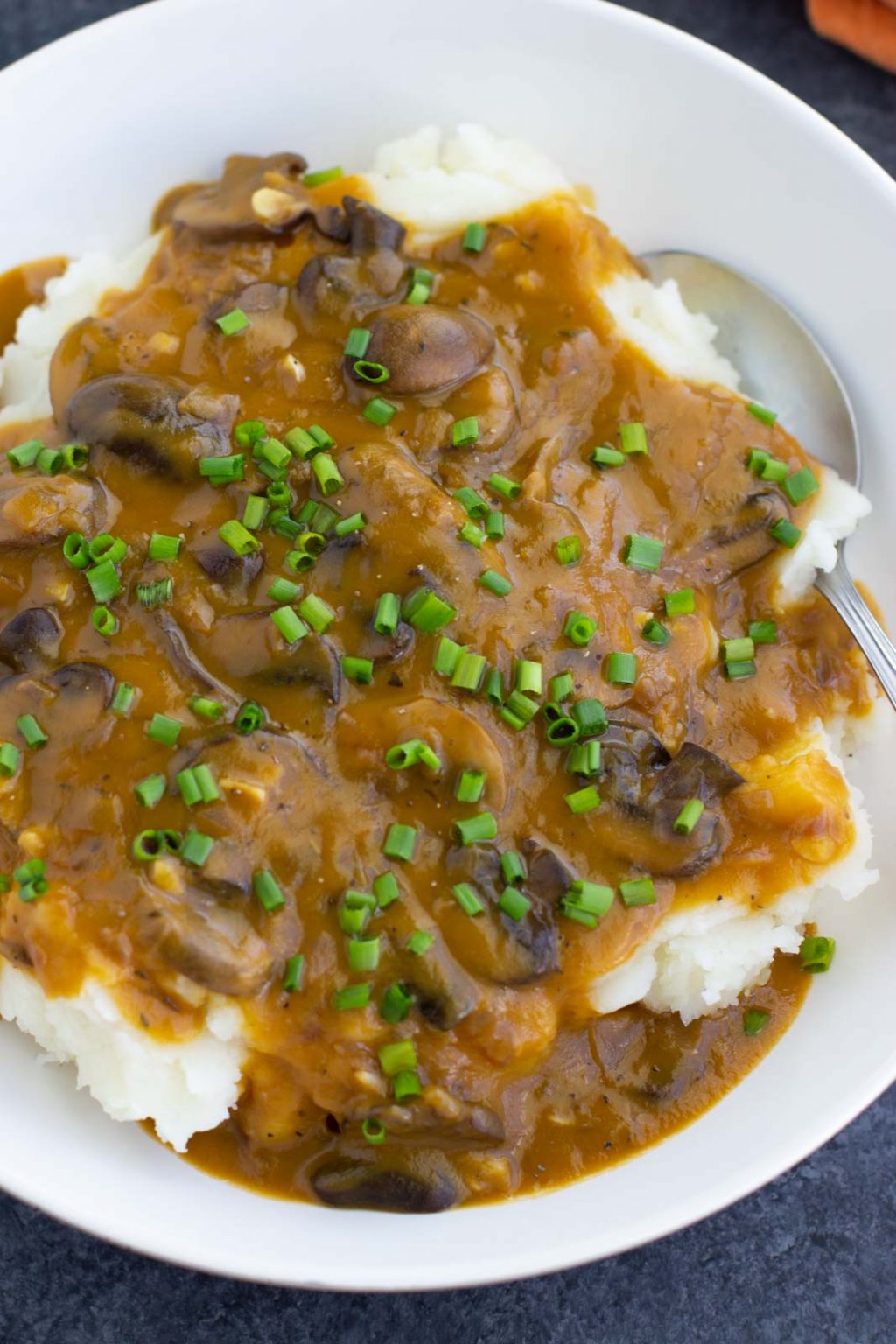 You're going to go crazy for this delicious mushroom gravy! It's so rich and flavorful that you're going to want to pour it over everything or eat it straight out of the pan like I've been known to do!
The mushroom gravy is fantastic poured over a plate of creamy garlic grits, mashed potatoes (of course!), brown rice, quinoa, polenta, lentil meatloaf, or with lentil meatballs and noodles. You could also use this mushroom gravy for chicken (I like the Gardein crispy tenders or patties the best) or for vegan biscuits and gravy for a quick comfort food meal.
Forget the instant canned stuff and make sure you PIN this quick easy mushroom gravy recipe now because you're definitely going to want to make it again for the holidays! Here's my vegan Thanksgiving dinner menu and vegan Christmas menu if you want to start planning your holiday vegan dishes now!
…