Rawnola is a delicious, 5-minute, gluten-free, raw breakfast that's loaded with healthy fats, antioxidants, fiber, protein, and it's free of refined sugar! Make it once and you'll have a healthy breakfast ready to eat all week long!
Thank you to Mariani for sponsoring this recipe. You can trust that my opinion is always 100% honest, thank you for supporting the brands that I love.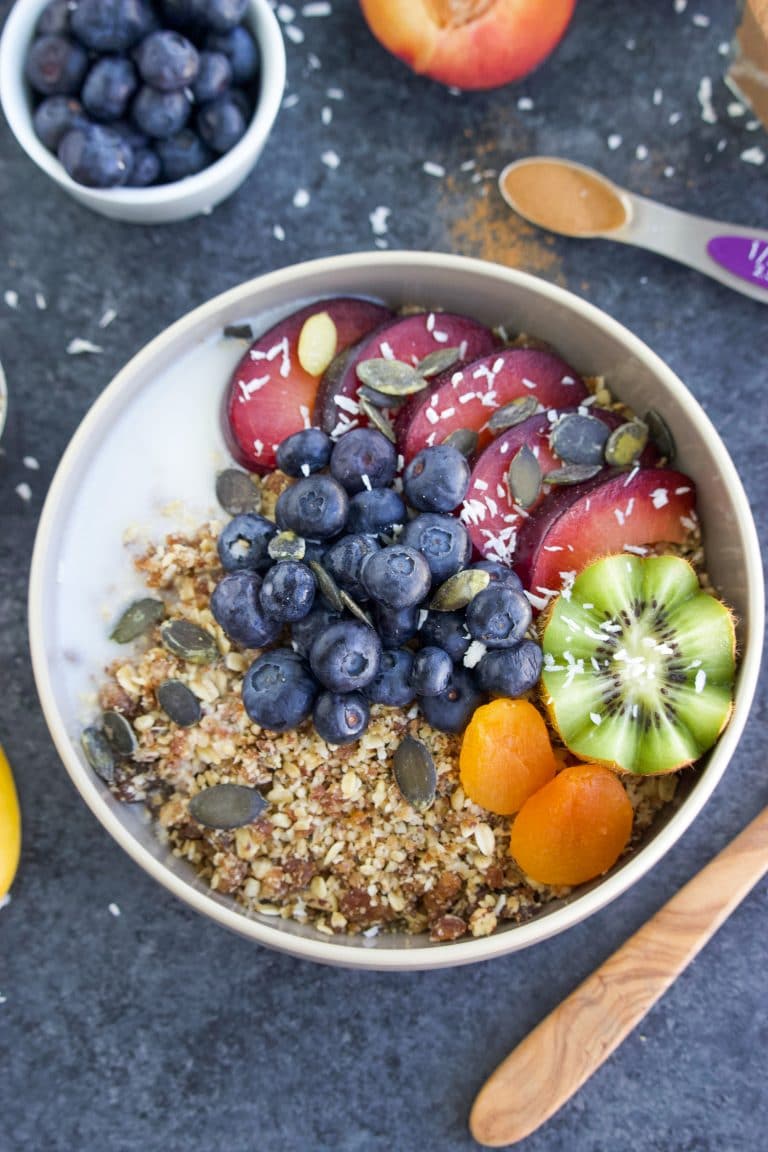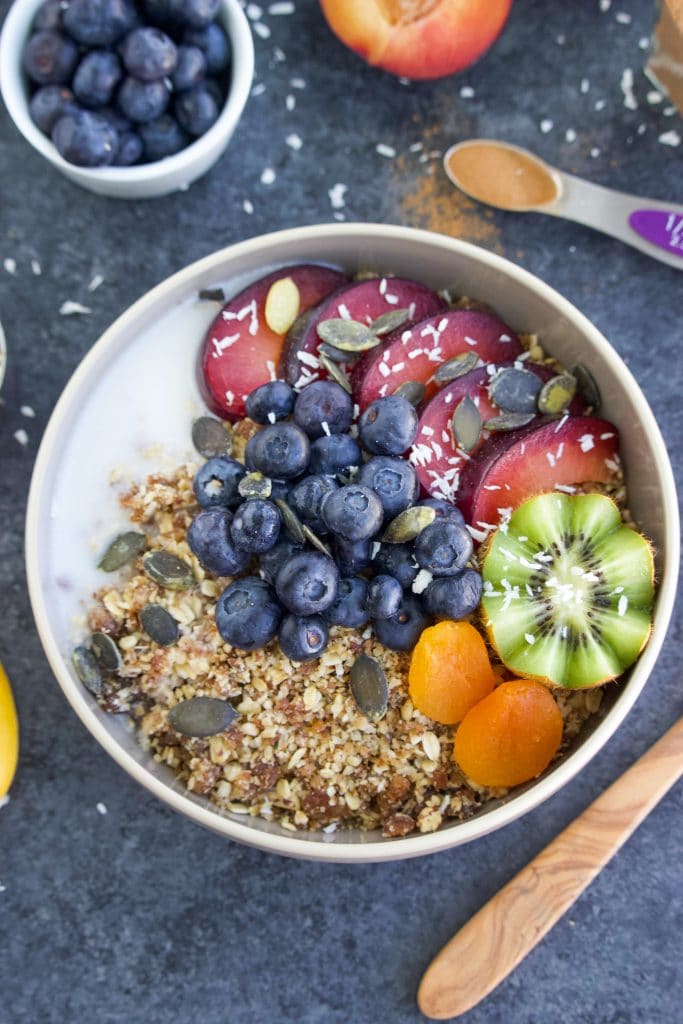 Are you tired of eating avocado toast or oatmeal for breakfast every day? Or maybe you just want a healthy breakfast that's already prepped to eat?
Do you want to switch up your breakfast routine with something quick to make that's rich in fiber and protein and will keep you feeling full, but it tastes great too?
…