Classic margaritas transformed for the holidays with a festive touch of candied ginger, cranberries, and a fresh rosemary sprig! This is the perfect Christmas cocktail for your holiday party!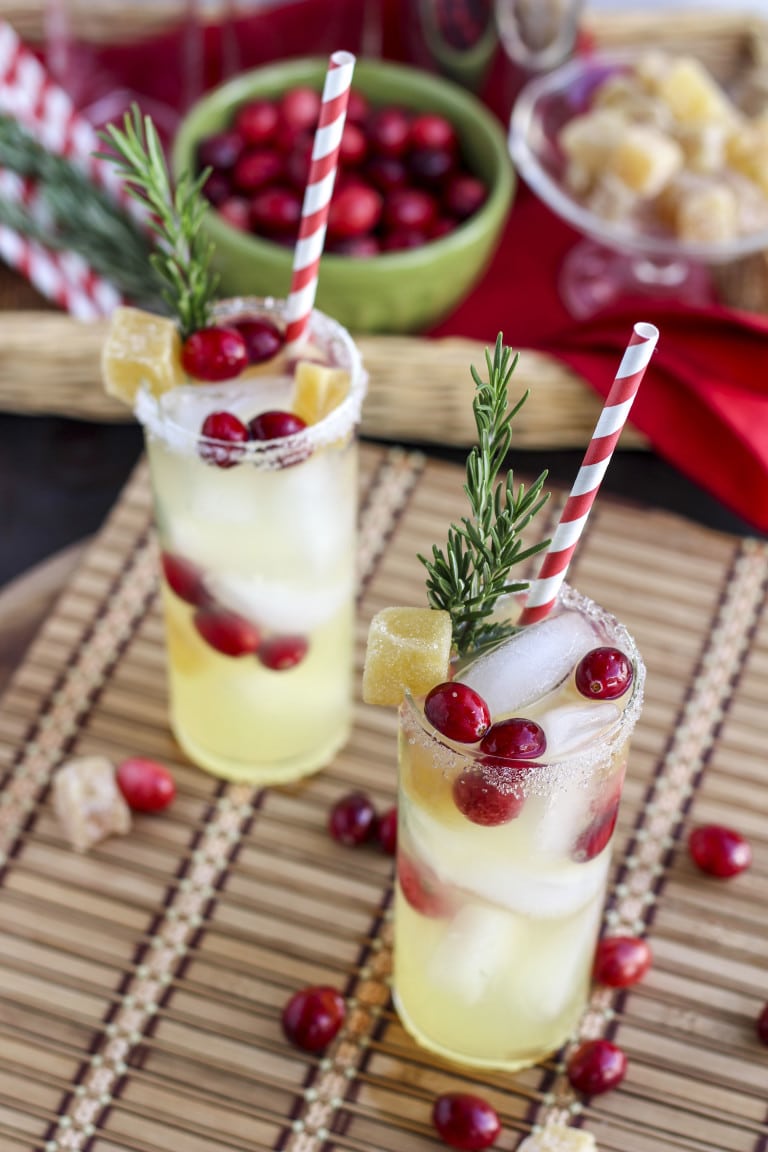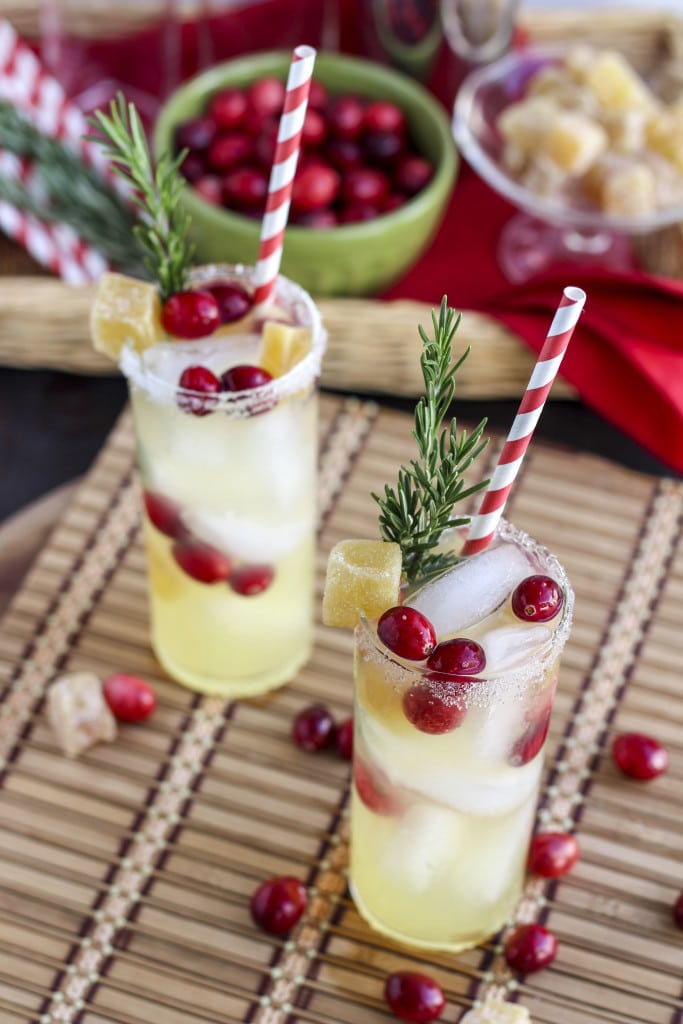 Want more easy vegan recipes? Join our vegan Facebook community below!
My husband and I love to make fresh margaritas at home, whether it's for Cinco de Mayo or for Christmas Eve! This is our favorite fresh homemade margarita recipe, it's so delicious. We don't like mixers that taste artificial or that have a lot of added sugar, so we prefer to make margaritas from scratch. It's really easy!
These margaritas taste so fresh and you can easily turn them into a Christmas cocktail by adding festive cranberries, candied ginger, a red and white paper straw, and a rosemary sprig because it looks like a mini Christmas tree!
Related Post: Ultimate Vegan Christmas Dinner Menu
Just in case you're not a fan of tequila or margaritas, I included a list of delicious Christmas cocktails for a crowd at the end of this post for you to enjoy this Christmas season!
…