This copycat recipe for a Starbucks mocha frappuccino is my favorite treat to make at home when I need a delicious pick me up or something better than a regular ol' cup of joe. I put a healthy spin on a classic by using creamy coconut milk, no additional sugar, and aquafaba whipped cream! Dairy-free + vegan + gluten-free.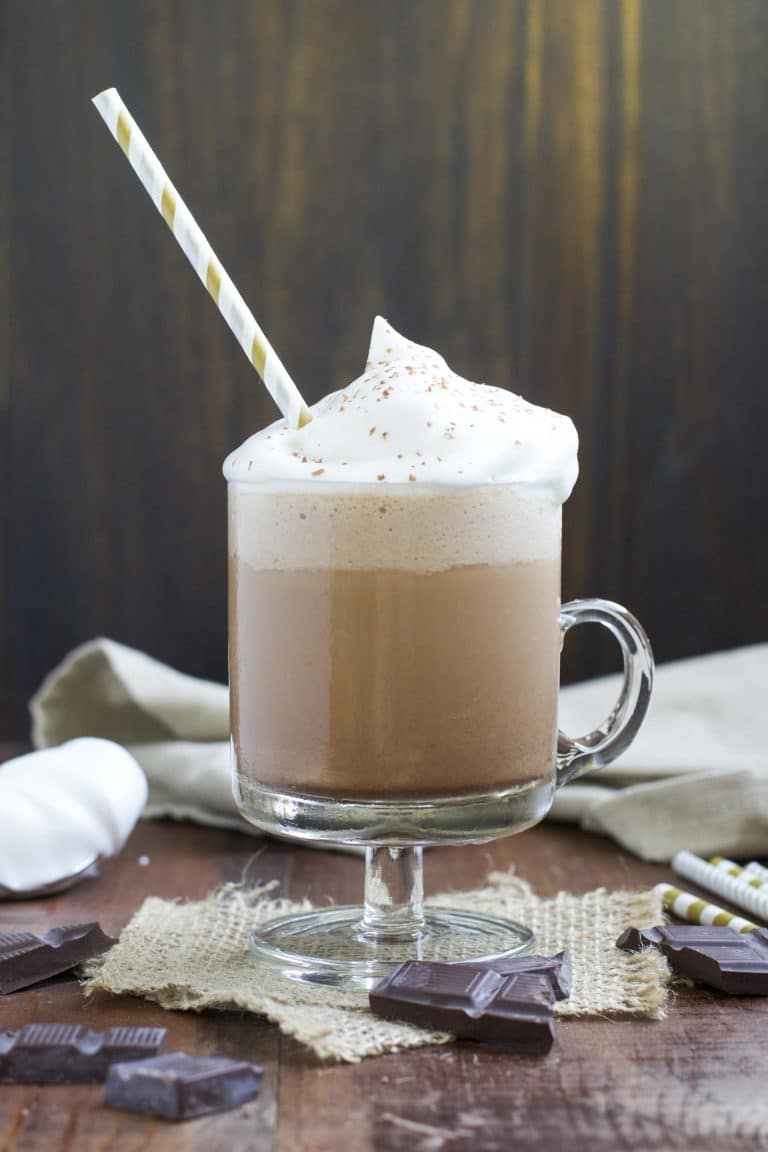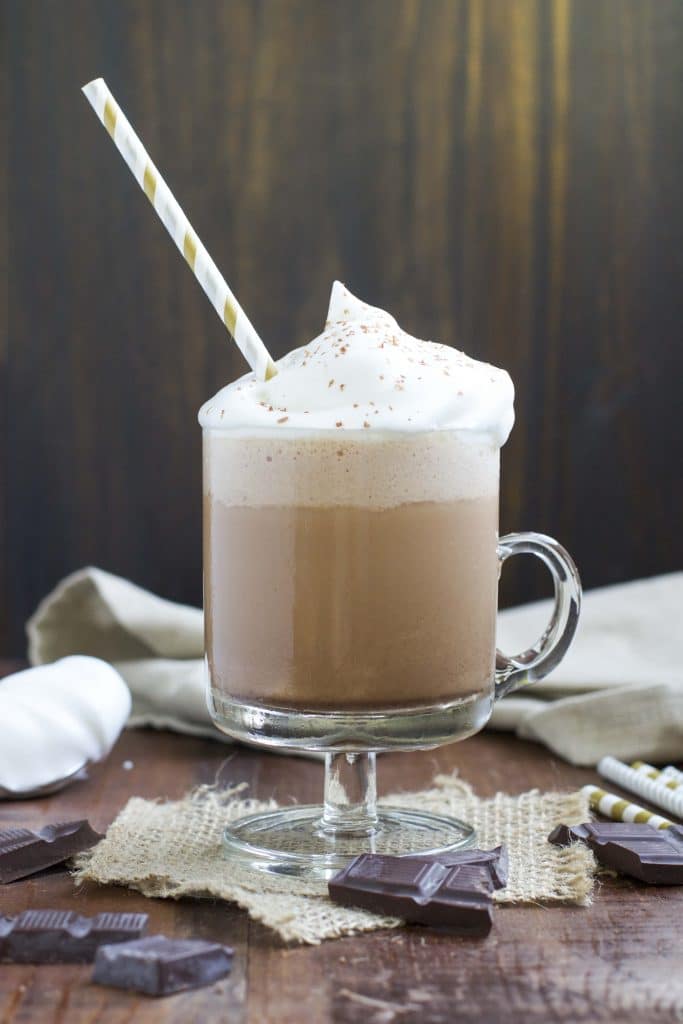 Guys, the holidays are coming. Soon. Real soon.
When it's holiday season I'm going non-stop. All day, every day. Until New years, then I can sleep.
There's just so much to do and this year our workload seems even heavier since our wedding is in February so we're trying to prepare for that too.
On regular days, I have a cup of coffee in the morning around 8am and then a second cup around 4pm so I can tackle everything on my to-do list. Most days, I'm totally fine with regular coffee. I don't eat sweets that often (we're trying to cut sugar out of our diets for the most part, but sometimes I find myself craving a little something sweet!
We've also cut extras out of our budget in an attempt to save money for our dream wedding.
Bye, bye, Starbucks.
…