Don't waste valuable park time searching for vegan food at Epcot! We did all the research and taste testing to find the best vegan options at Epcot for you! Make sure you save this list so you can reference it while you're at the park!
*This post contains affiliate links.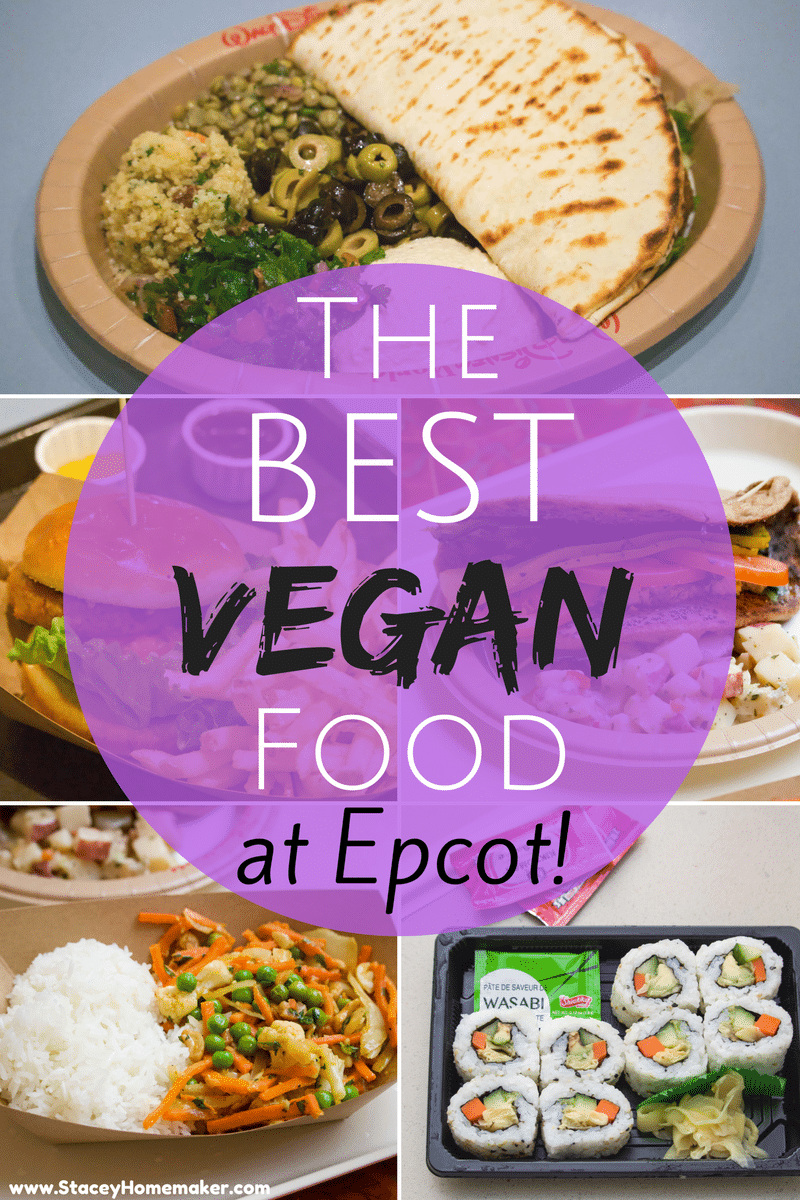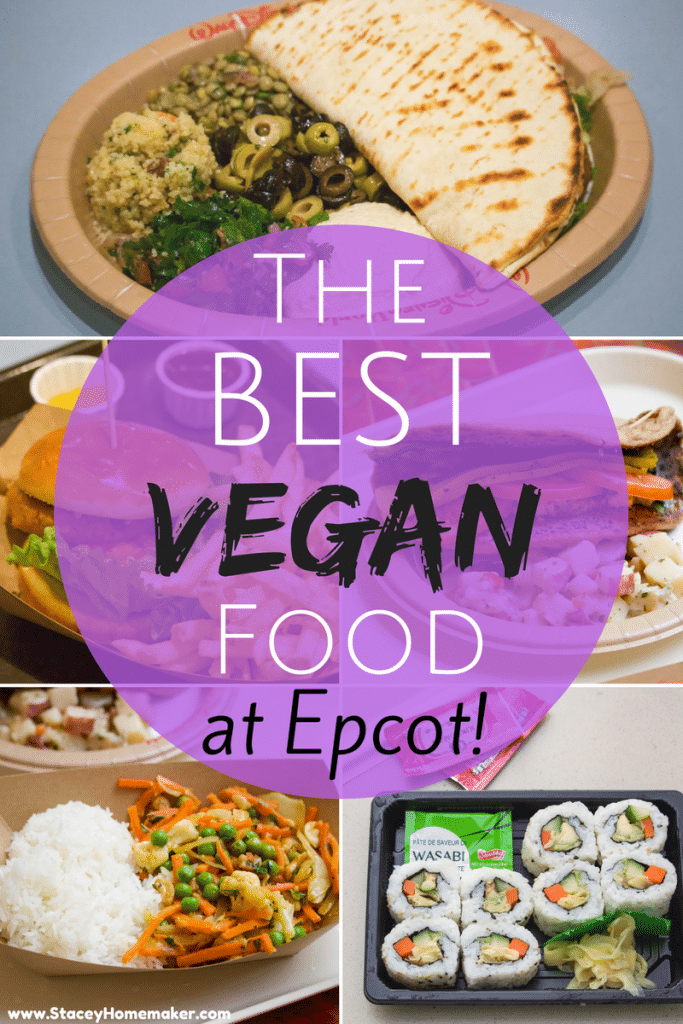 Travis and I just got back from a last minute trip to Disney World!
We found a fantastic deal to stay at the Coronado Springs Resort and we just couldn't pass it up. We absolutely loved the resort; the pool was amazing, our room was gorgeous, and the hotel grounds were stunning! We can't wait to go back!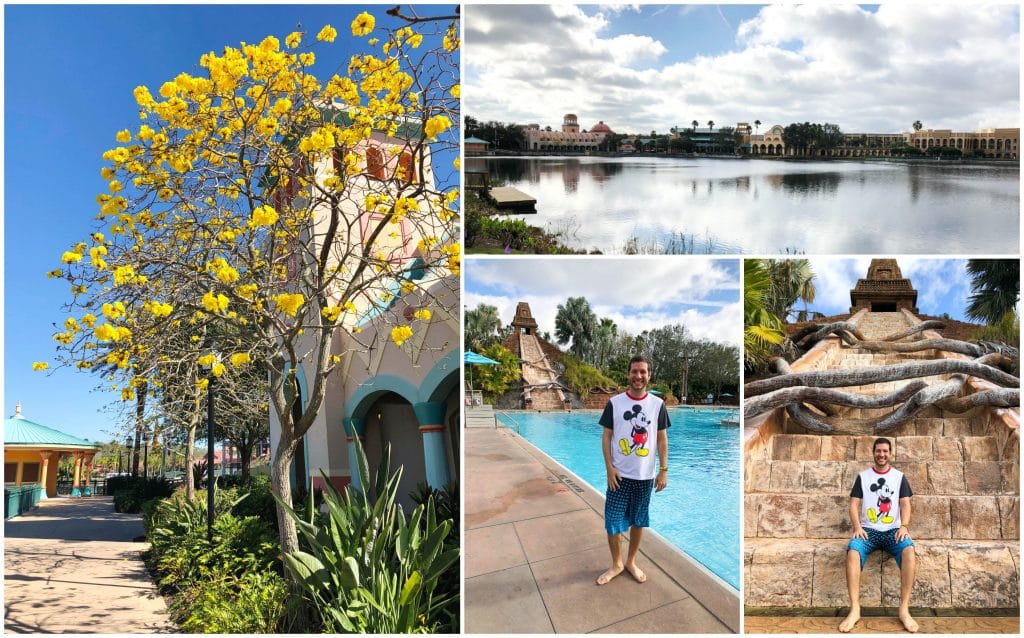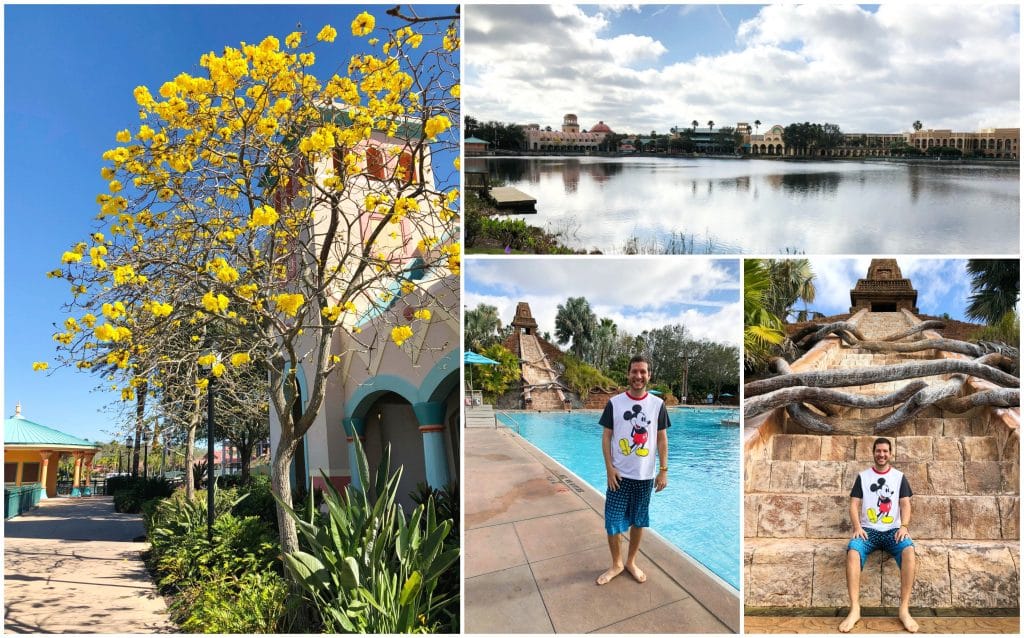 We planned a full day at Epcot to go to the Festival of the Arts so we could try all the tastes at each of the booths. Unfortunately, once we arrived at Epcot and got our hands on a festival book, we realized that there was only one vegan option (a rice panda) for us to try.
If you want to see our non-vegan food review of the Festival of the Arts from last year, you can read it here.
Obviously, a measly rice panda isn't enough for us to eat for the whole day, so, instead, we decided to check out all the Quick Service options at the park to find the best vegan food at Epcot. We were happily surprised to find tons of delicious vegan QS options!
…