Thick, flavorful slices of heirloom tomatoes, creamy vegan mozzarella, fresh basil, and tangy balsamic glaze make a delicious filling for a quick and easy tomato caprese sandwich. Vegan, Dairy-free.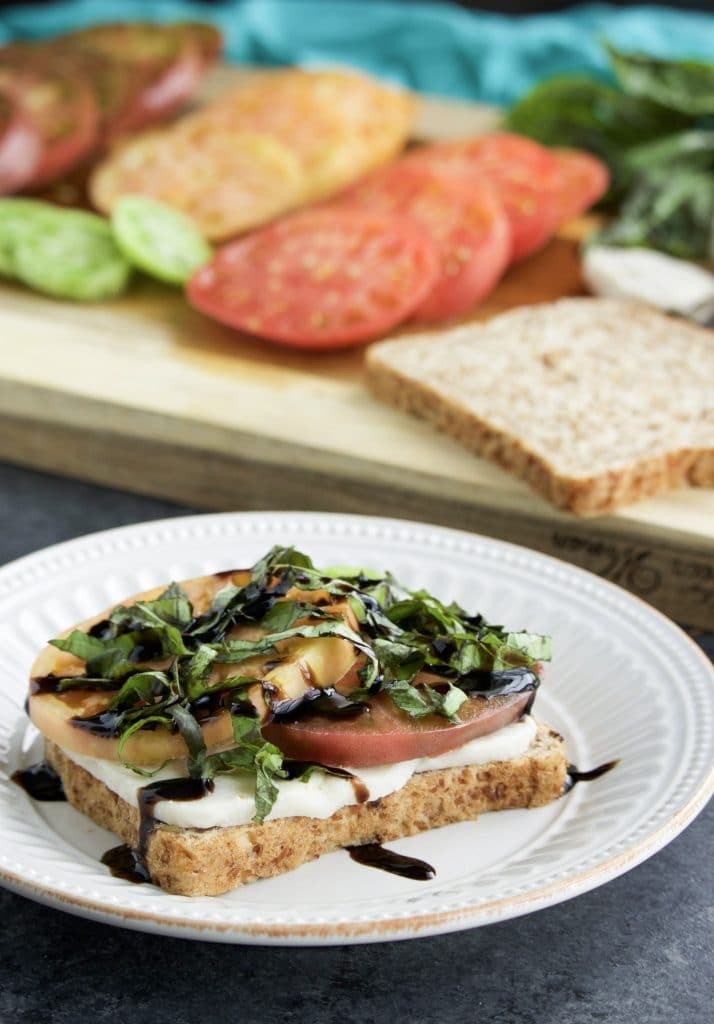 I love easy lunches! Don't you?
Lately, we've been eating a lot of tempeh sandwiches, pb&j's, and avocado toast for lunch. I love all of those options but I wanted something different today…
This morning, when I headed to the market to get a few things for the stuffed pepper soup I was making for dinner, inspiration hit me right in the middle of the produce section!
When I saw the over flowing container of perfectly ripe rainbow-colored heirloom tomatoes, I knew exactly what I was going to make for lunch.
…