Rawnola is a delicious, quick and easy vegan breakfast that's loaded with healthy fats, probiotics, antioxidants, fiber, protein, and it's naturally sweet! Vegan, gluten-free.
Thank you to Mariani for sponsoring today's healthy recipe post! My opinions are always 100% honest, thank you for supporting the brands that I love and use daily.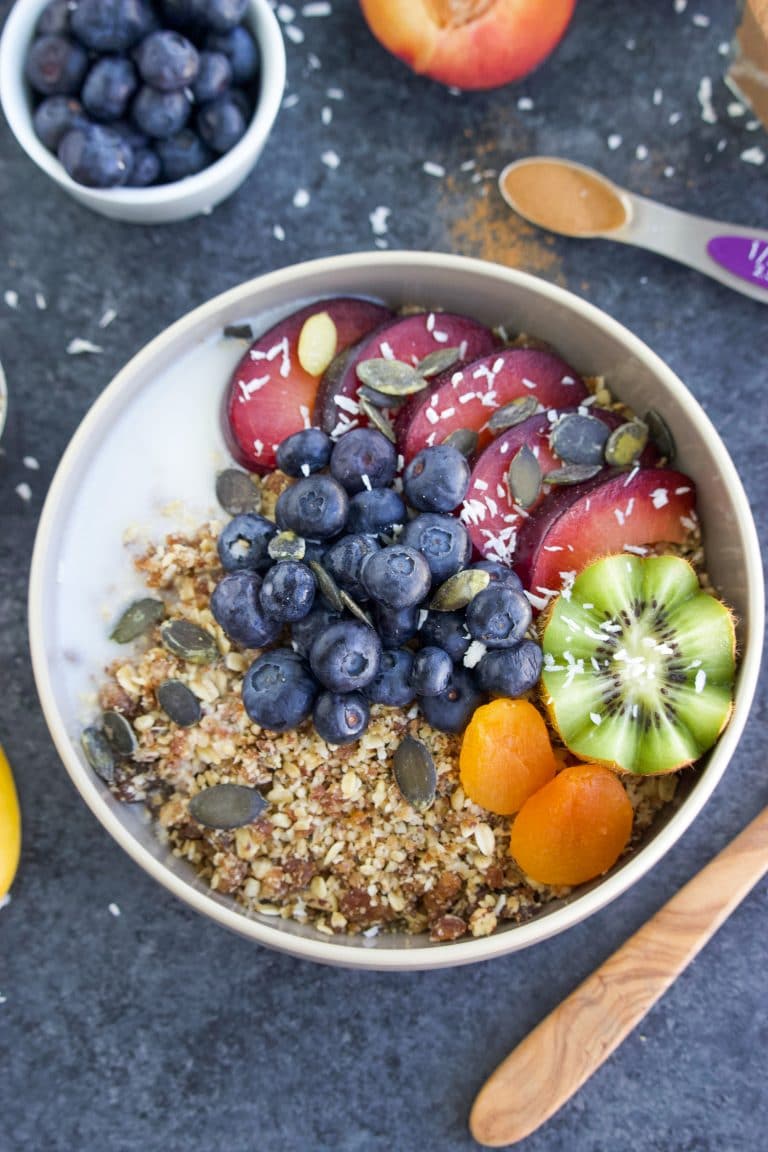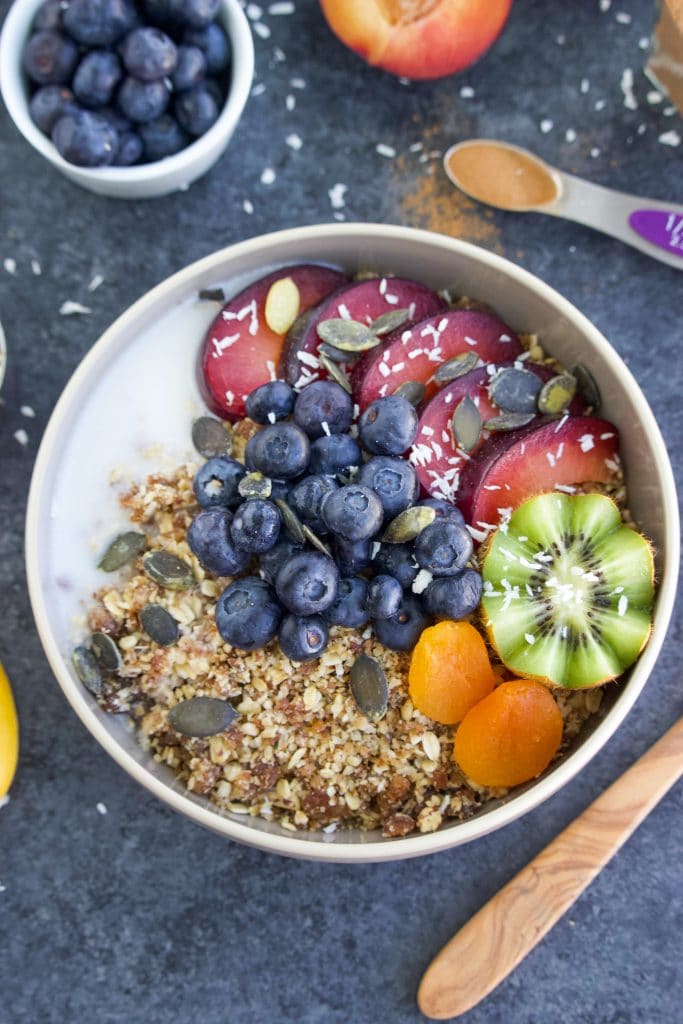 People always ask me, "What can you eat for breakfast on a plant-based diet?" If you're tired of avocado toast (my version has 26 grams of protein so it's a great way to start the morning) and oatmeal, try a delicious bowl of rawnola! It's one of my favorite easy vegan breakfasts that I can make super quick, the leftovers last all week, and it tastes delicious!
…