Make your Easter morning egg hunt extra special with these DIY jeweled Easter eggs! Super simple to create and you don't need a glue gun!
***This post contains affiliate links.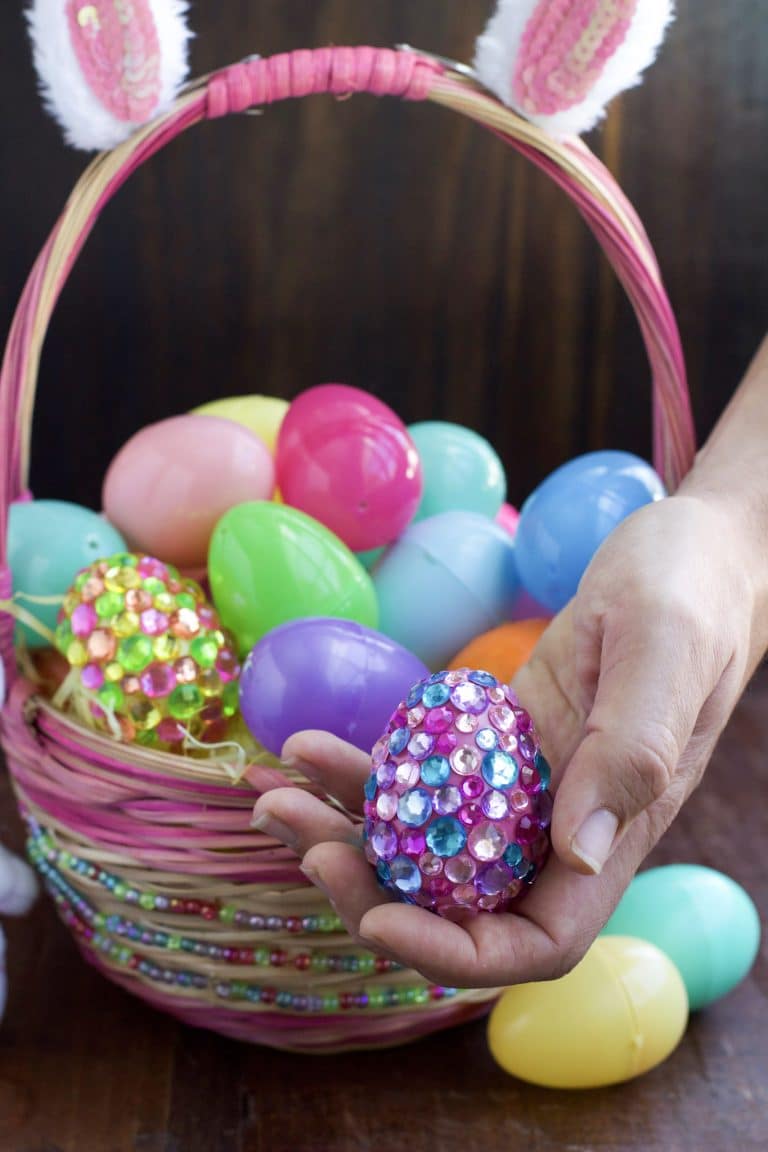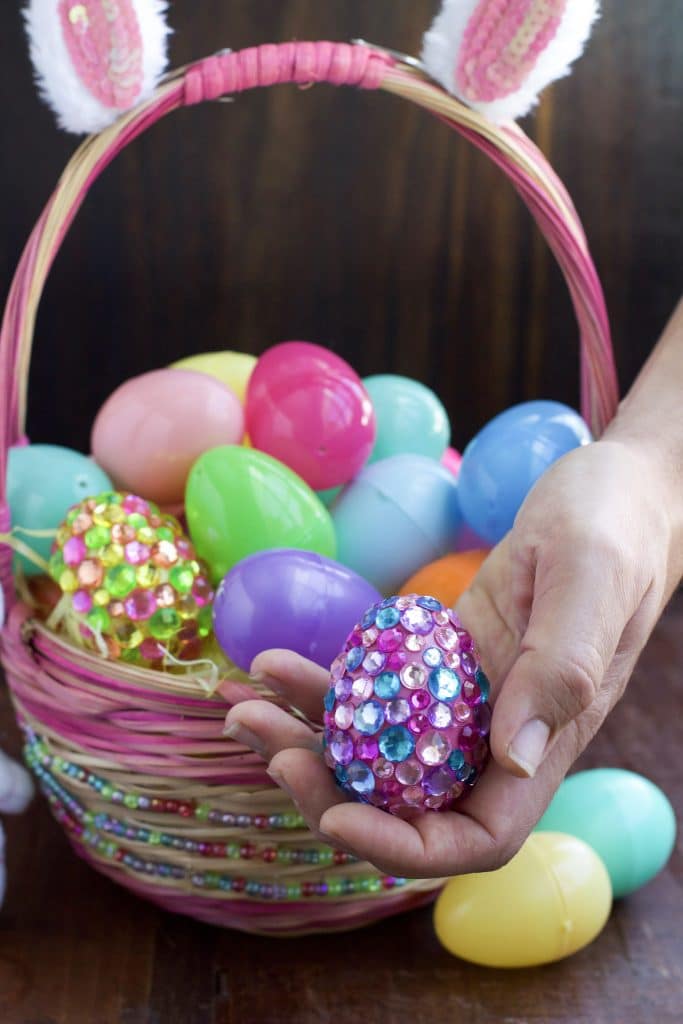 When I was little, my parents went all out for Easter!
My mom stuffed lots of eggs and made us the most beautiful baskets, and my dad dressed up as an Easter bunny and hopped around our side yard dropping eggs for us to collect.
My mom would wake us up early and we would excitedly run to the big window that overlooked the side yard. We stood up on our tippy toes to see over the windowsill and looked for the daddy-sized Easter bunny. Without fail, our Easter bunny showed up every year. It was like magic!
Instinctively, Brian and I both knew to look for the special eggs. Yes, of course, we wanted all the eggs but there were a few eggs that stood out from the rest.
The illusive metallic eggs.
All the eggs had candy in them, except, the shiny gold and silver eggs had little toys or money in them!
I think my mom liked to build the anticipation because after we got to look out the window, we had to get dressed in our special Easter outfits, comb our hair, brush our teeth, etc. before we could line up with our baskets by the front door.
We would be practically dying from excitement by the time we took a few pictures and inched our way around to the side yard. Once we could see Easter eggs within reach, there was no distracting us. As soon as mom said we were free, we would both take off as fast as we could.
…