Which is better? Palo brunch or Palo dinner? I'm breaking down both experiences to help you decide which meal you should book for your next Disney cruise! From the brunch buffet to the chocolate souffle, this review answers all of your questions about dining at Palo!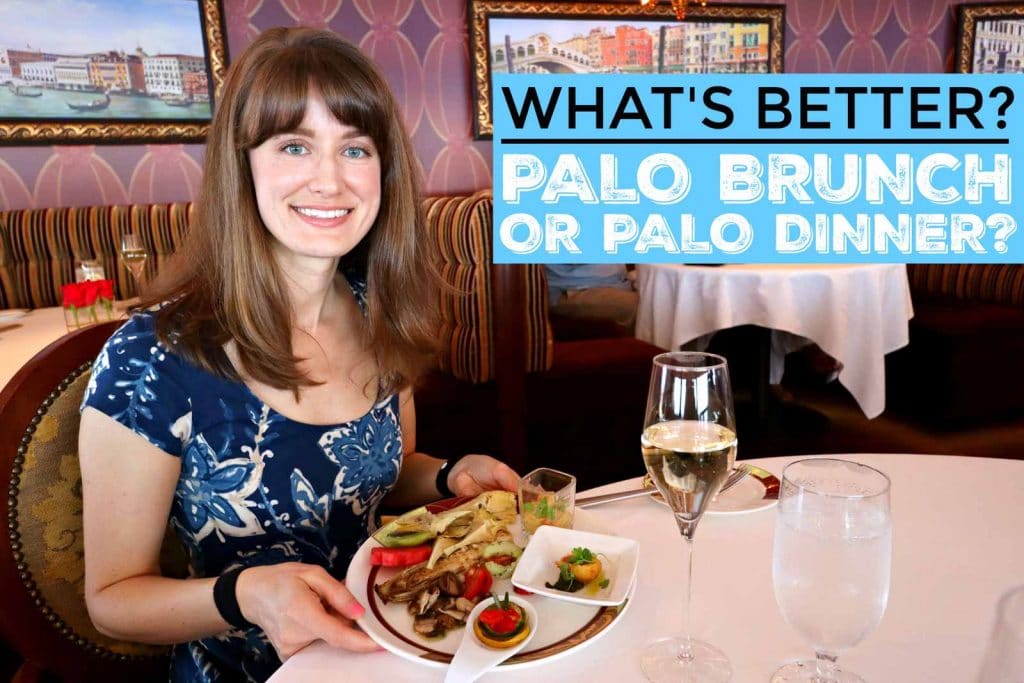 Palo is the extremely popular adult-exclusive restaurant onboard all four of the Disney cruise ships (Disney Fantasy, Disney Dream, Disney Magic, and Disney Wonder). At Palo, you can savor classic Northern Italian cooking with a modern twist while enjoying oceans views. The food is incredible, the restaurant is stunning, and the service is top-notch.
If you're booking a Disney cruise, you probably already know how coveted the Palo brunch reservations are. They are extremely hard to get and for good reason, Palo brunch is fantastic!
Dinner reservations at Palo for dinner are much easier to get but does that mean it's not as good as brunch at Palo? I've been lucky enough to enjoy both brunch and dinner at Palo (on the Disney Fantasy and Disney Magic), so I want to help you decide which experience is best for you.
Some Questions That You Might Be Wondering:
Which experience is better?
Is the food better at brunch or dinner?
Is dinner fancier than brunch?
Is dinner more expensive than brunch?
Is Palo the same on all of the Disney ships?