Our fairy tale Disney engagement story at the Grand Floridian Resort in Walt Disney World.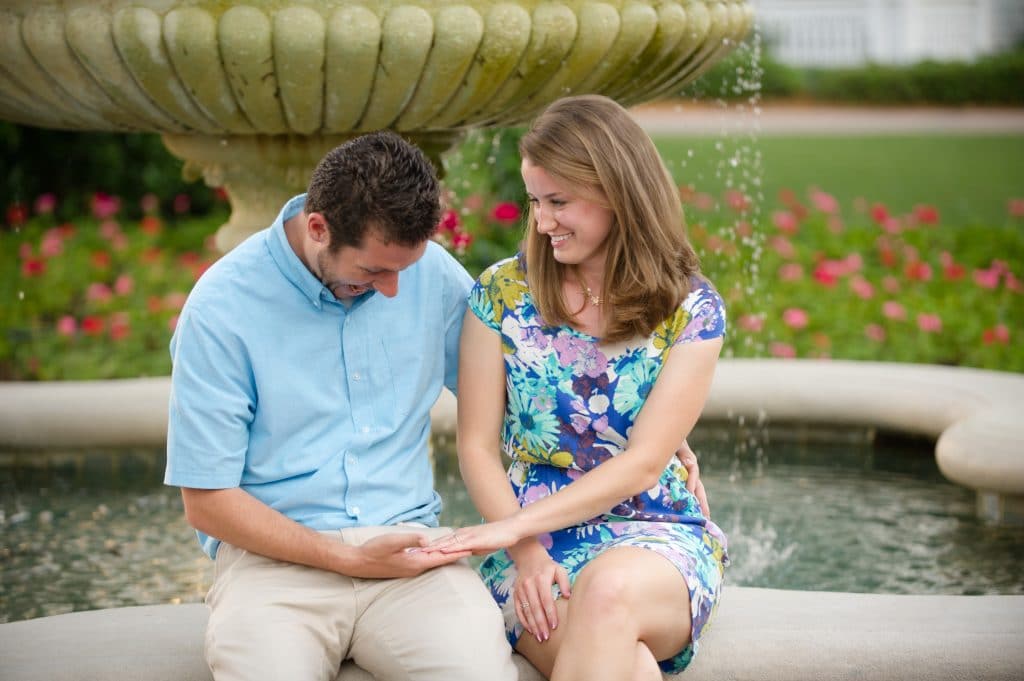 To celebrate booking our wedding venue for next year, I wanted to share our engagement story with you!  
I should've known something was up.
Travis and I were planning our yearly anniversary trip to Disney in April 2014 to go to the Flower & Garden festival. I always make all the plans, and Travis just goes along with it. This time, he wanted to make the plans.
Hmmm, strange.
At this point, we'd been together for 7 years, which was quite a long time compared to most of our friends that were in relationships. I still wasn't expecting it.
Unbeknownst to me, Travis had been planning for months how he was going to propose to me in Disney World. It's our favorite place to visit, and we have so many magical memories there.
…