If you're planning a Disney World Christmas trip this holiday season, don't miss out on these five festive and free activities that you and your family can enjoy together!

This list was originally published on 12/13/16 but I updated it with current information on 7/8/19.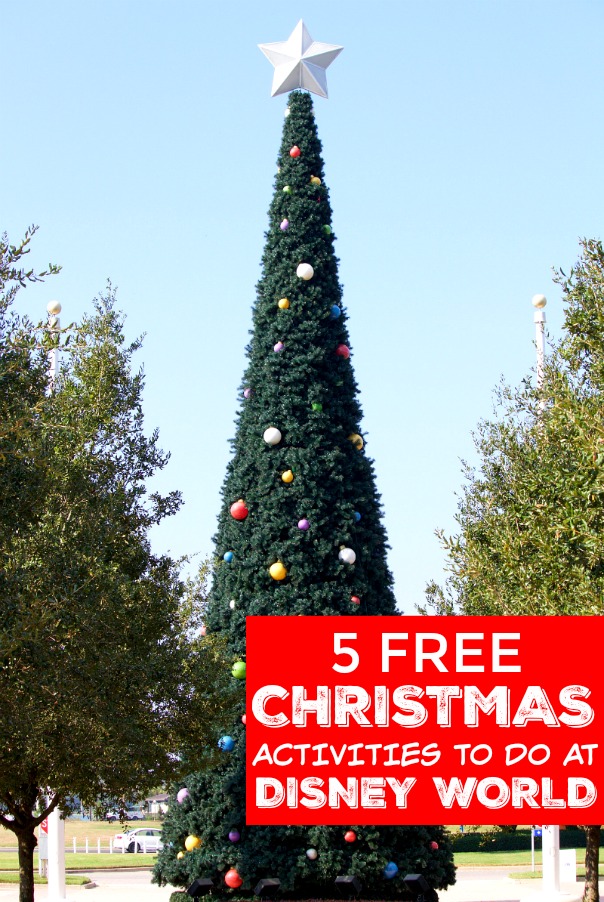 Disney World is so magical during the holidays and there are so many fun and festive activities for you to do to get you into the Christmas spirit. Did you know that there are also a bunch of free Christmas activities that you can do at Disney World too?
Seriously, all of these activities are 100% free, they won't cost you a penny, and they're open to the public! You don't have to stay at a Disney World Resort to participate and you don't have to purchase any expensive tickets to enjoy these activities.
These free Christmas activities at Disney World are offered all season long, not just on Christmas eve or Christmas day. Just in case you are wondering about visiting on Christmas day, check out the following questions and answers.
…