Everything you need to know about a Disney cruise pirate night + a video of all the special surprises and activities! From the pirate costumes, the secret pirate buffet, the stage shows, and the fantastic fireworks, you don't want to miss anything on pirate night!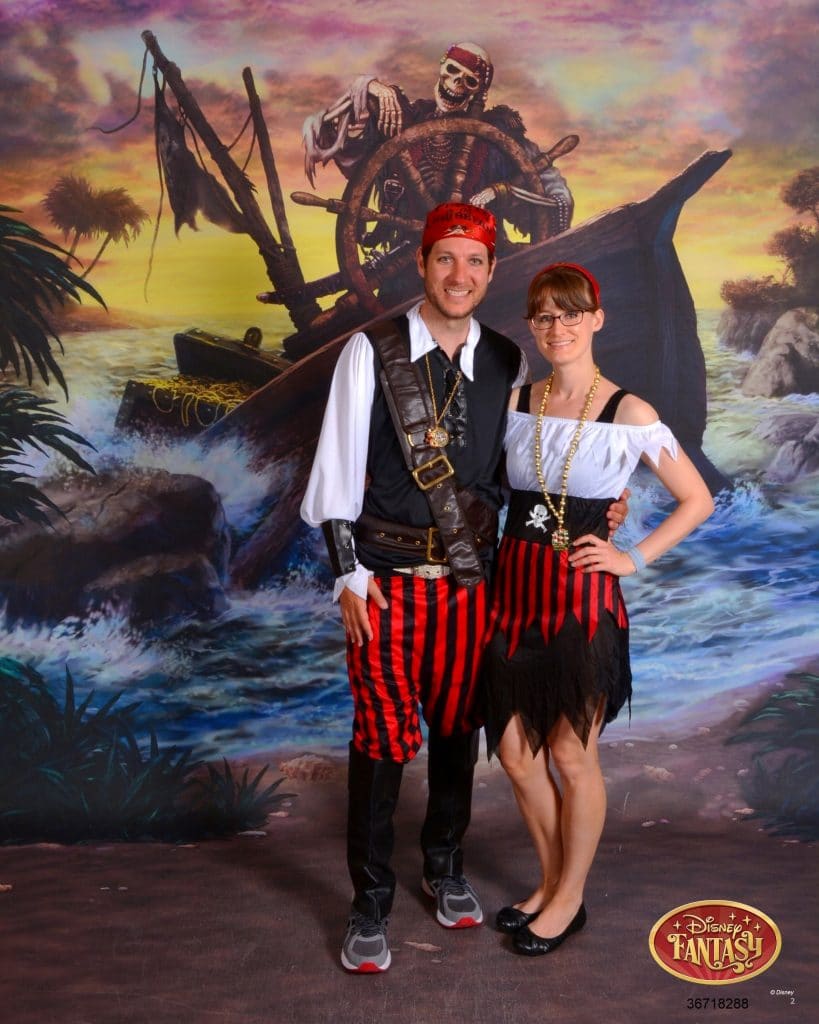 We had the best time on our magical Disney cruise honeymoon!
Since this was our first Disney cruise, we weren't sure what to expect on Pirate Night. The whole night was packed full of exciting events and fun activities.
…