Disney Cruise Palo brunch or dinner: which do you prefer? We visited Palo for both brunch and dinner while on our Disney cruise honeymoon to determine which is better!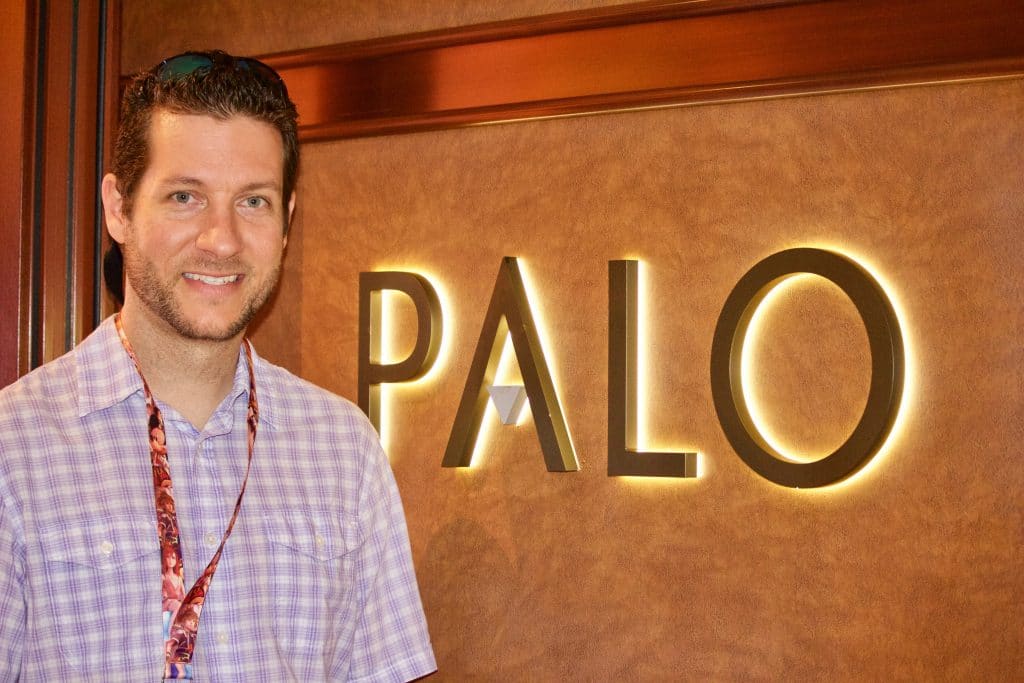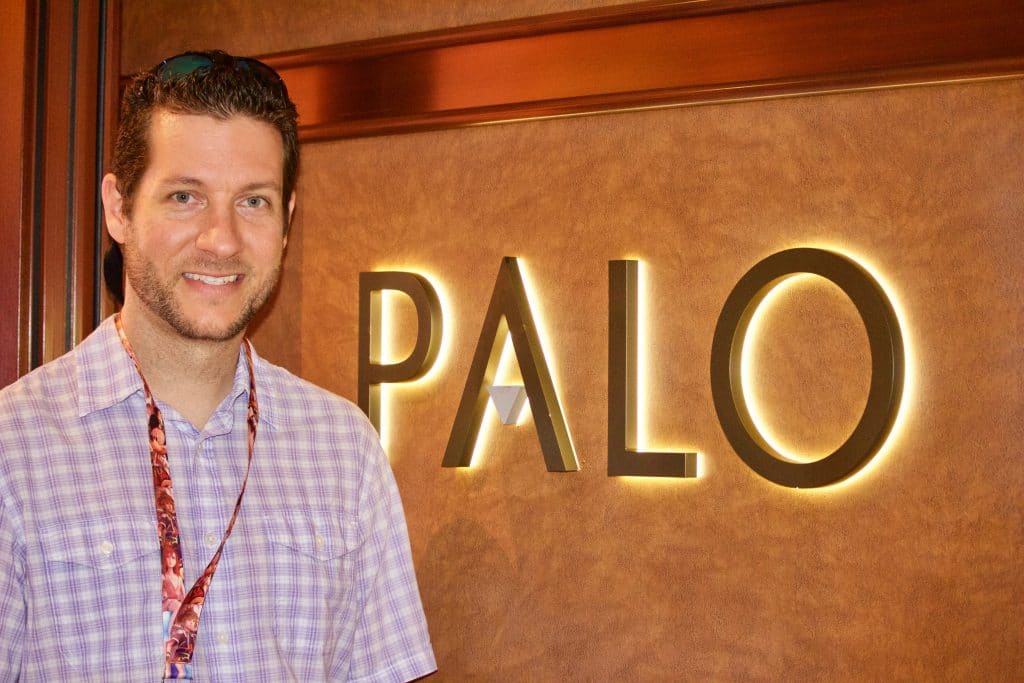 My favorite part of our honeymoon cruise on the Disney Fantasy was the food!
The only meal that wasn't fan-freaking-tastic was a pasta dish that I had on pirate night. Everything else that passed my lips was so delicious!
Especially, both of the meals that we had at Palo.
I did a lot of research before deciding to book brunch and dinner at Palo. Originally, we were just going to go to brunch or dinner, not both. I mean, why pay extra when we can eat at the free restaurants on the ship?
I asked experienced cruisers for their opinion (it was split 50/50), I searched the interwebs for a deciding factor, I asked Travis where he would rather go (he was no help), but I couldn't find a definitive reason why people preferred one meal over the other.
So, we didn't really have a choice, we had to try both!
I booked both brunch (at 12:30 pm) and dinner (at 7 pm) on sea days so we could relax and enjoy it, we didn't want to rush back from port to make it on time. We got to take our time and really enjoy each of the courses!
10 Important Facts About Disney Cruise Palo Brunch & Dinner
It costs an additional $30 per person for brunch and dinner.
There is a strict dress code for brunch and dinner.
Try to make a reservation on Sea Days so you don't have to rush. Book as soon as the window opens up for your cruise. Don't wait!
Palo is on Deck 12 AFT.
Palo is an adults-only restaurant.
You can leave the tip on your KTTWC or in cash.
You don't need to request a table by the window because every table has a fabulous window view.
You can order as many dishes as you want off the menu.
You can order items that aren't on the menu anymore, like grape gorgonzola pizza.
Come hungry, there is so much delicious food to try!
…