Do you want to know what the food is really like on a Disney cruise? I'm sharing all of the MDR restaurant food menus, pictures of all the food that we ate, and food reviews to help you decide which restaurants you should eat at and all the best food options you have to try on a Disney cruise.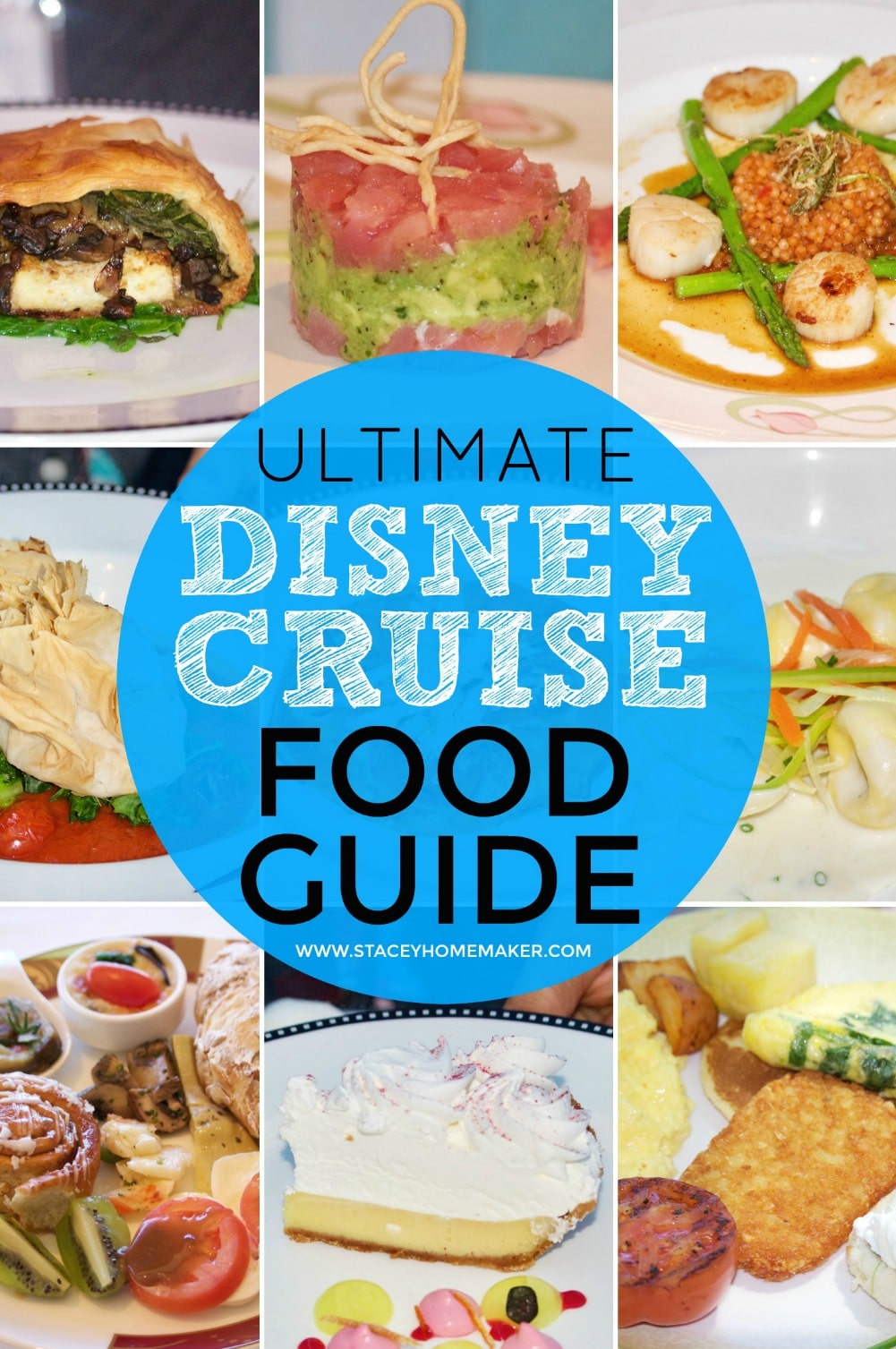 After our Cross Creek Ranch wedding, we went on a 7-night Eastern Caribbean Disney cruise in May for our honeymoon. The whole trip was fabulous and I fear that we've spoiled ourselves for life by cruising with Disney for our first ever cruise. I don't think any other lines can measure up to the high standards that Disney sets.
The whole experience was A+! From the cleanliness of the ship, the ports of call, our sparkling verandah stateroom, the Broadway-style shows, pirate night, visiting Castaway Cay and, of course, all the fantastic food! It was all top-notch.
However, this post is just about the MDR (Main Dining Room) Disney cruise restaurants, Cabanas buffet, and quick service spots on the Disney Fantasy. Check out this post if you want to see what brunch and dinner are like at Palo.
Note – At the time that this post was written, I was vegetarian and my husband still ate meat, so that's the type of food that you will see in this guide. If you'd like to see the vegan food options on a Disney cruise, read this post.
…