Learn how to make the creamiest pesto sauce and then use that sauce to make easy vegan pesto pasta (in only 20 minutes!) for an effortless and quick family-friendly dinner!
*This recipe was originally posted on 5/29/18 but I updated it with better recipe instructions on 6/24/19.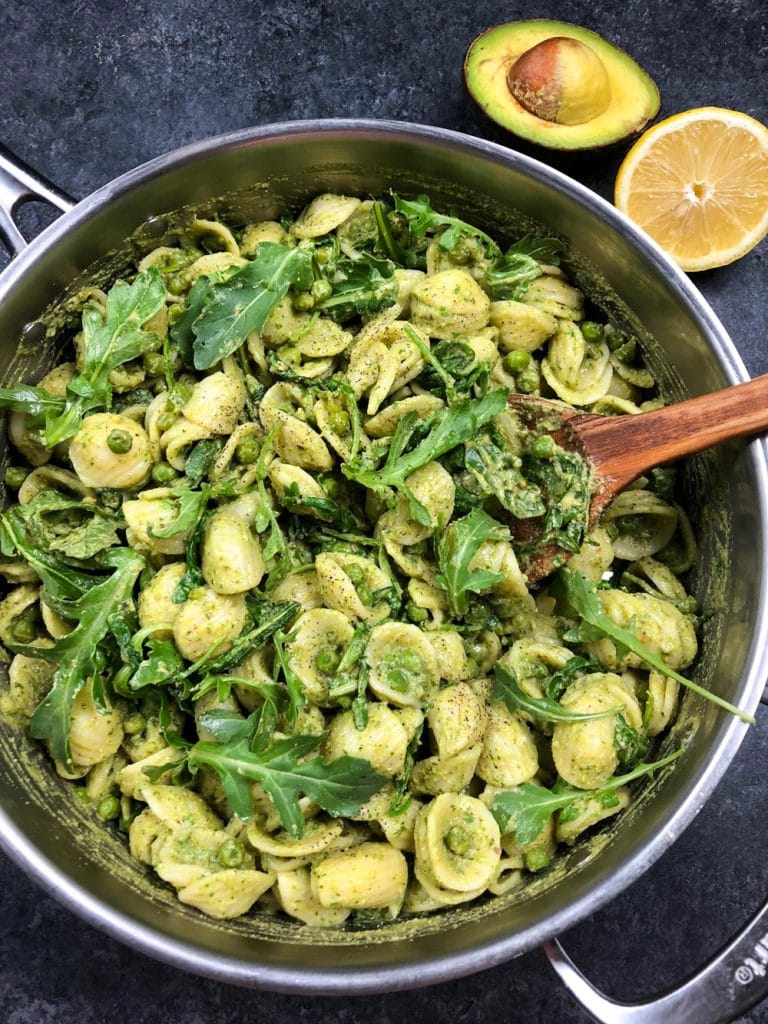 Want more easy vegan recipes? Join our vegan Facebook community below!


You're going to fall in love with this delicious and super easy to make vegan basil pesto sauce! The combination of buttery pistachios, creamy avocado, and fresh basil is so flavorful and the way the vegan basil pesto sauce coats each noodle is dang near addicting!
This pesto pasta recipe is extremely easy to make and it's perfect for an effortless Meatless Monday dinner.
…