Carob peanut butter dessert hummus is a wholesome treat that tastes decadent and indulgent! It's free of refined sugar, gluten, and dairy. Vegan.
***This post contains affiliate links.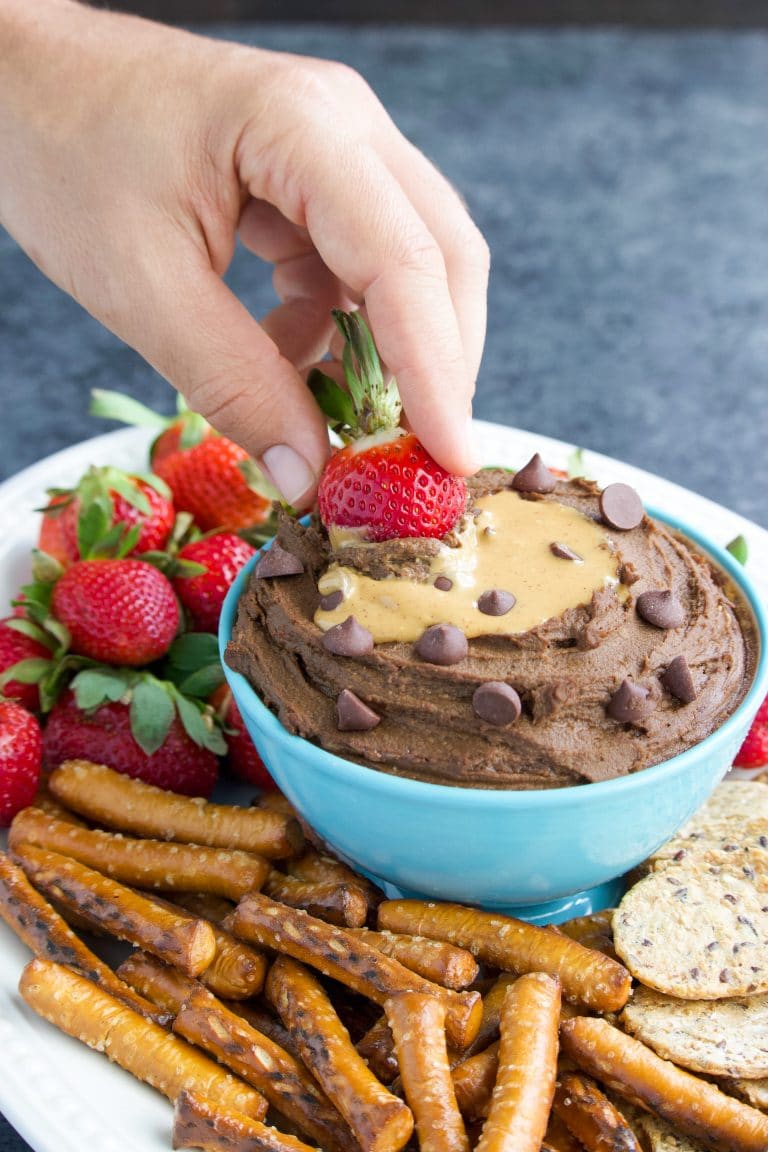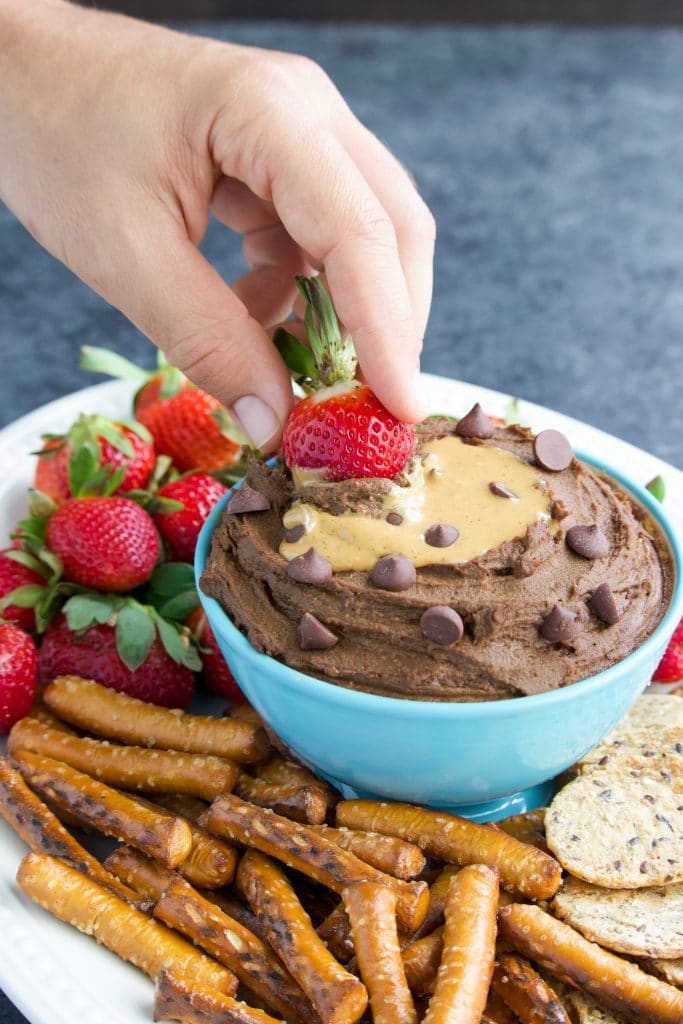 Dessert hummus is all the rage right now!
Have you tried it?
There are so many varieties:
Chocolate
Brownie batter
Cookie dough
Chocolate mint
Snickerdoodle
Vanilla bean
Birthday cake
I usually make savory beet hummus or roasted acorn squash hummus for a healthy snack but this dessert hummus recipe is delish!
My husband has a major sweet tooth and he would eat dessert every night if I had it in the house. So I wanted to have something easy and healthy that I could give him that I wouldn't feel bad about him eating.
…