Carob peanut butter dessert hummus is a wholesome treat that tastes decadent and indulgent! It's free of refined sugar, gluten, and dairy. Vegan.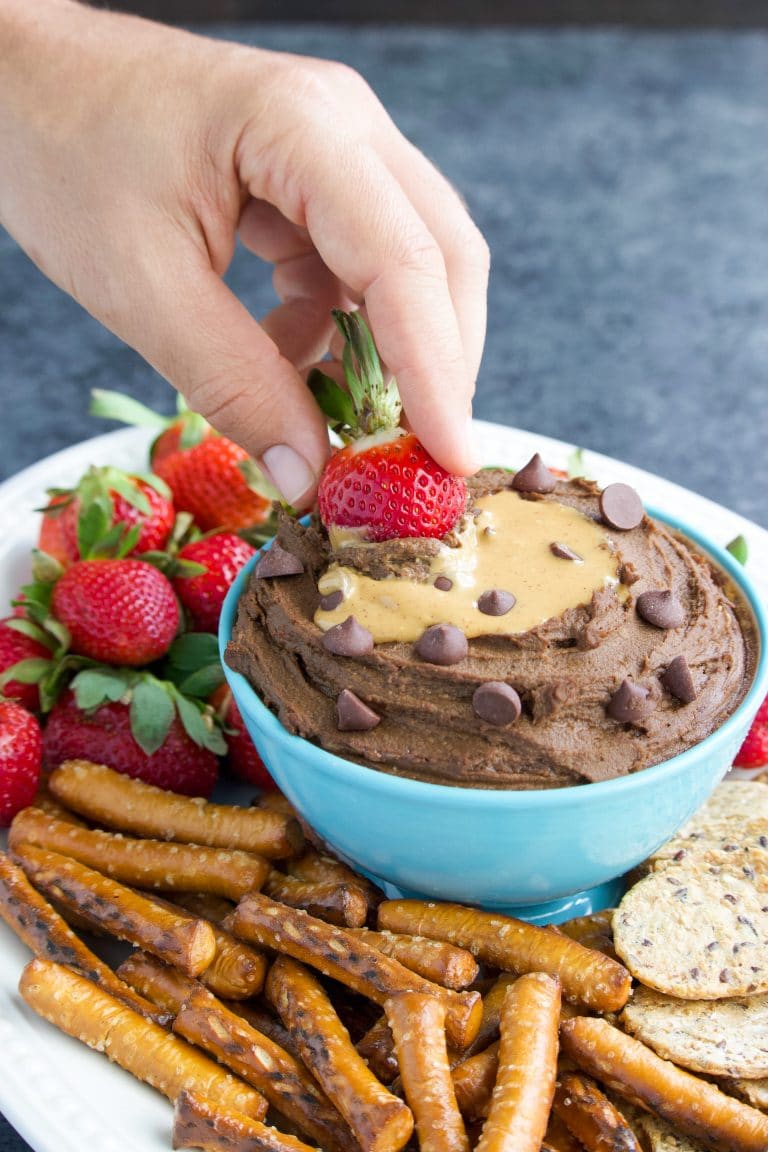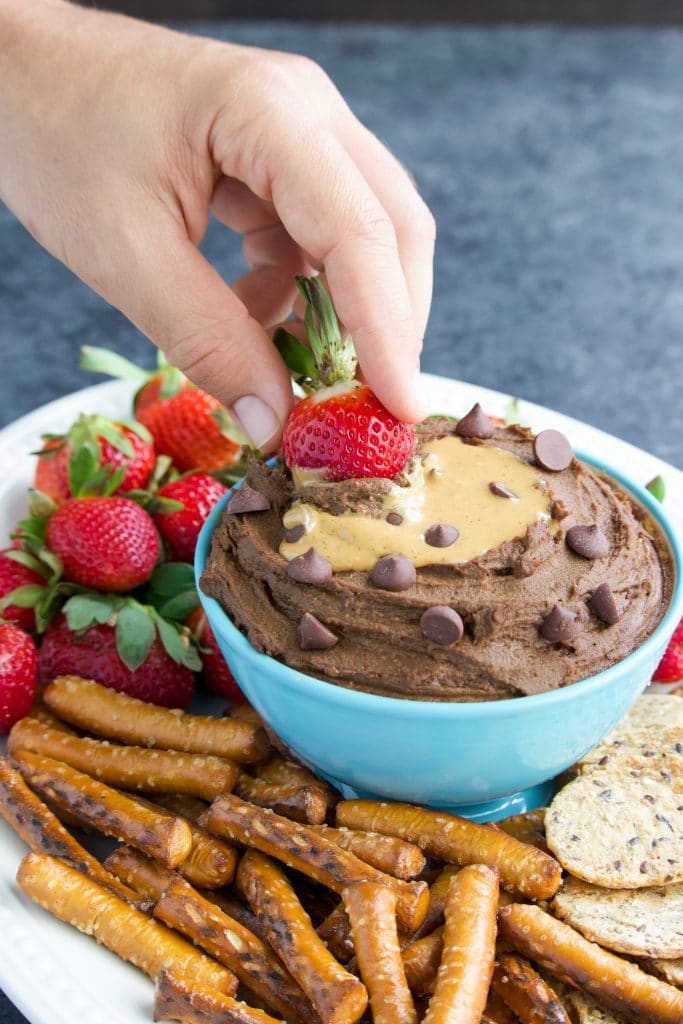 Hummus is one of our favorite healthy snacks! We love savory beet hummus and roasted acorn squash hummus to eat with veggies or put in wraps but this dessert hummus recipe is our favorite sweet treat!
You can feel good about eating this dessert hummus because it doesn't contain any added refined sugar and it's loaded with protein!
…