These decadent vegan dark chocolate Easter eggs are filled with a silky chocolate peanut butter dessert hummus! Trust me, Kids and adults (vegan or not!) will all love this special Easter treat! The dark chocolate eggs are naturally gluten-free, dairy-free and free of refined sugar.
*This recipe was originally posted on 3/6/18, but I updated the recipe with better instructions on 4/13/20.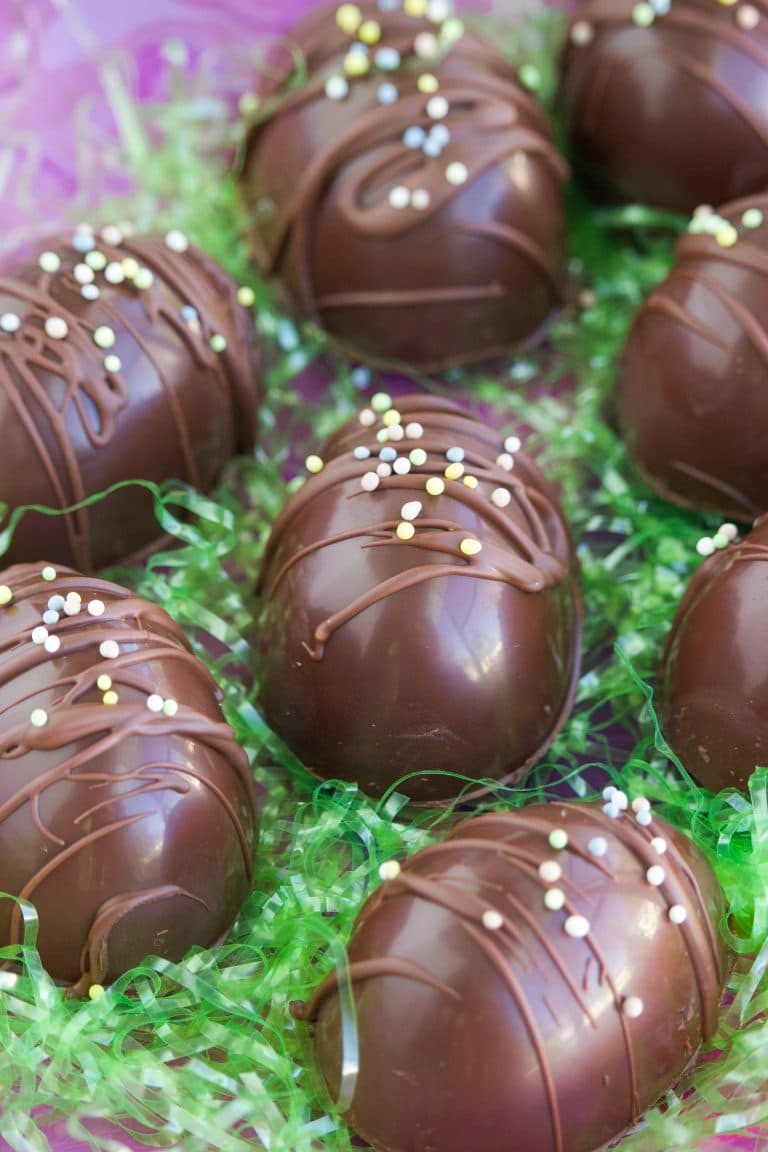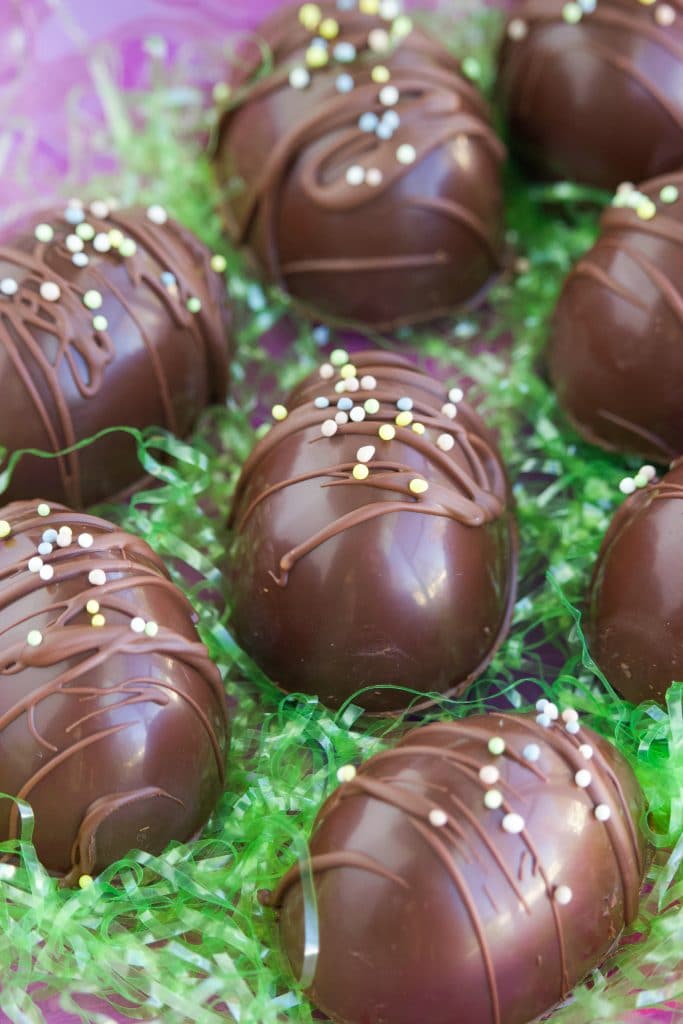 These vegan chocolate Easter eggs are such a delicious treat! If you're looking for a tasty vegan dessert that isn't loaded with refined sugar, artificially flavored fillings, or a bunch of unhealthy ingredients to serve at your Easter dinner, you gotta try these vegan dark chocolate truffle Easter eggs!
The chocolate peanut butter dessert hummus filling is EVERYTHING!
…