Roasted vegan stuffed sweet potatoes are filled with broccoli and topped with the most delicious vegan cheese sauce! This is healthy vegan comfort food! Vegan, gluten-free, and oil-free.
*This recipe was originally posted on 3/28/17 but I updated it with better recipe instructions on 8/13/19.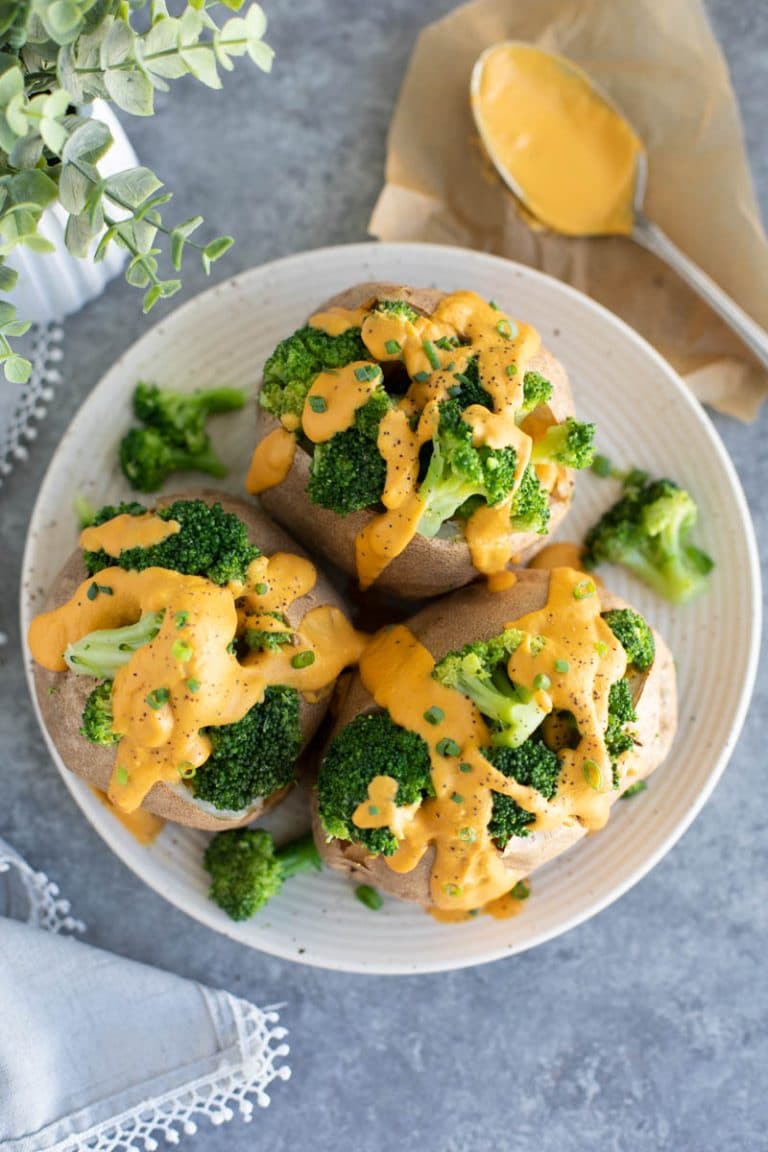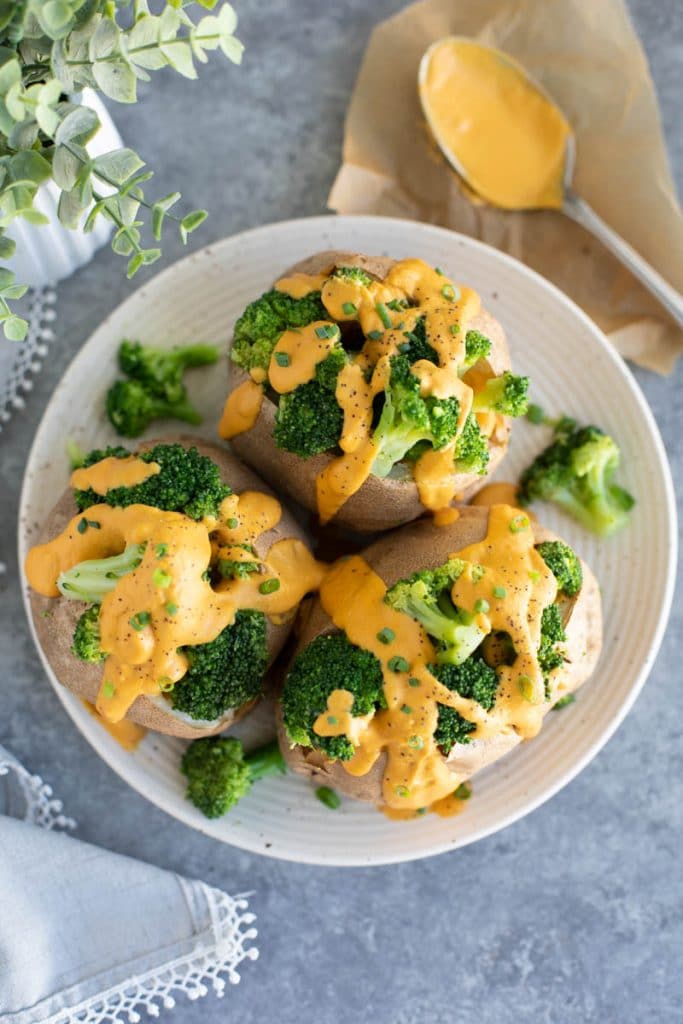 When I was a kid, baked potatoes stuffed with broccoli and drenched in ooey-gooey cheese sauce was one of my favorite meals! This vegan stuffed sweet potato recipe is the adult version of my favorite childhood dinner and it tastes even better!
Savory stuffed sweet potatoes are easy to make, fully loaded with flavor, and they're super satisfying! This meal actually came to be when I used up leftover vegan broccoli cheese soup by pouring it over roasted sweet potatoes. It's the ultimate vegan comfort food meal that you can enjoy for lunch or dinner!
You're going to love this vegan cheese sauce and you're probably going to want to put it on everything just like I do. If you're a fan of sweet potatoes and are trying to work more sweet potatoes into your diet, this is an easy way to do it! Of course, you could also make this vegetable stuffed sweet potato recipe with baked russet, gold, or red potatoes instead and it's just as tasty. I've tried them all!
Here are 21 sweet potato dinner recipes for you to enjoy after you try this one!
…