Skip the Thai restaurant and make the BEST curried lentils at home! It's easy to make, it's loaded with flavor, and it only requires 10 ingredients. Vegan, gluten-free, soy-free, nut-free.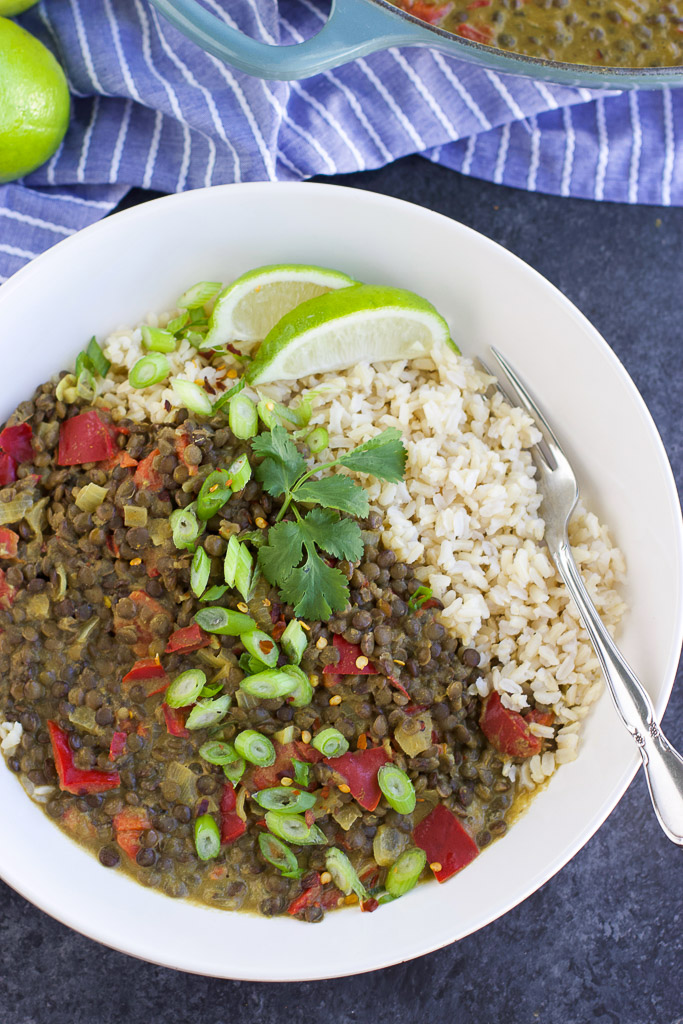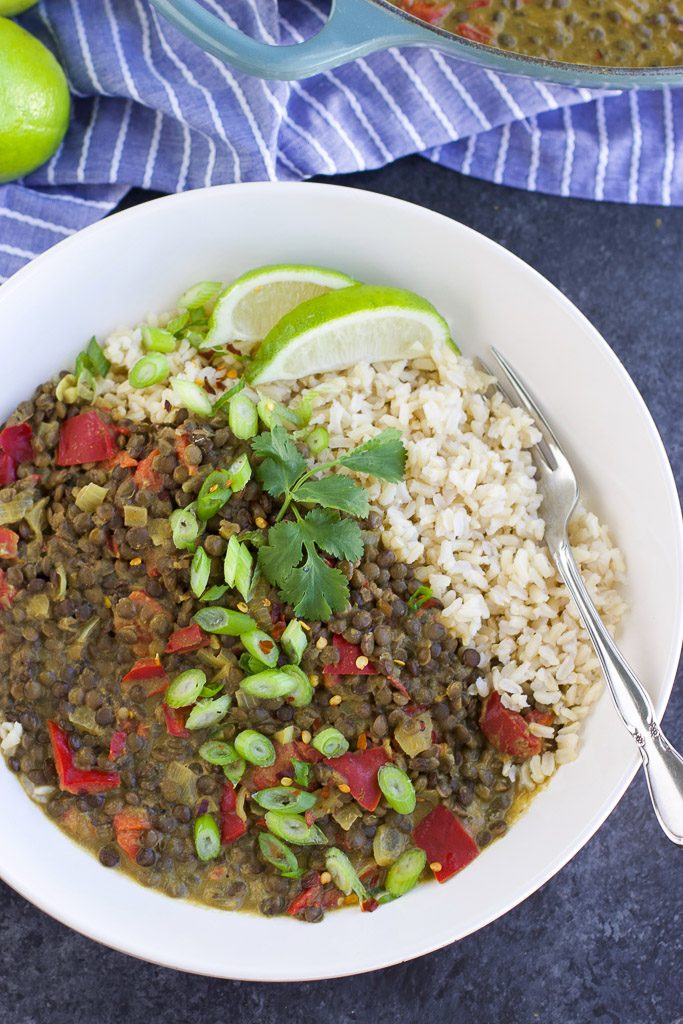 You are going to love these delicious curried lentils because this recipe is simple to make, it only requires 10 easy-to-find plant-based ingredients, and it's very inexpensive!
Curried lentils and rice is a staple meal in our house, I make it at least 1-2 months because it's just so darn easy and tasty! It makes a big batch so we have leftovers for a few days (or I freeze half for another night!), that's always a plus to me. My mama always taught me, "to cook once and eat twice." That mantra has saved me a lot of time in the kitchen over the years.
…