You can make this super quick and delicious turmeric coconut milk chia seed pudding the night before so you have an easy breakfast in the morning or a healthy afternoon snack! Vegan and gluten-free.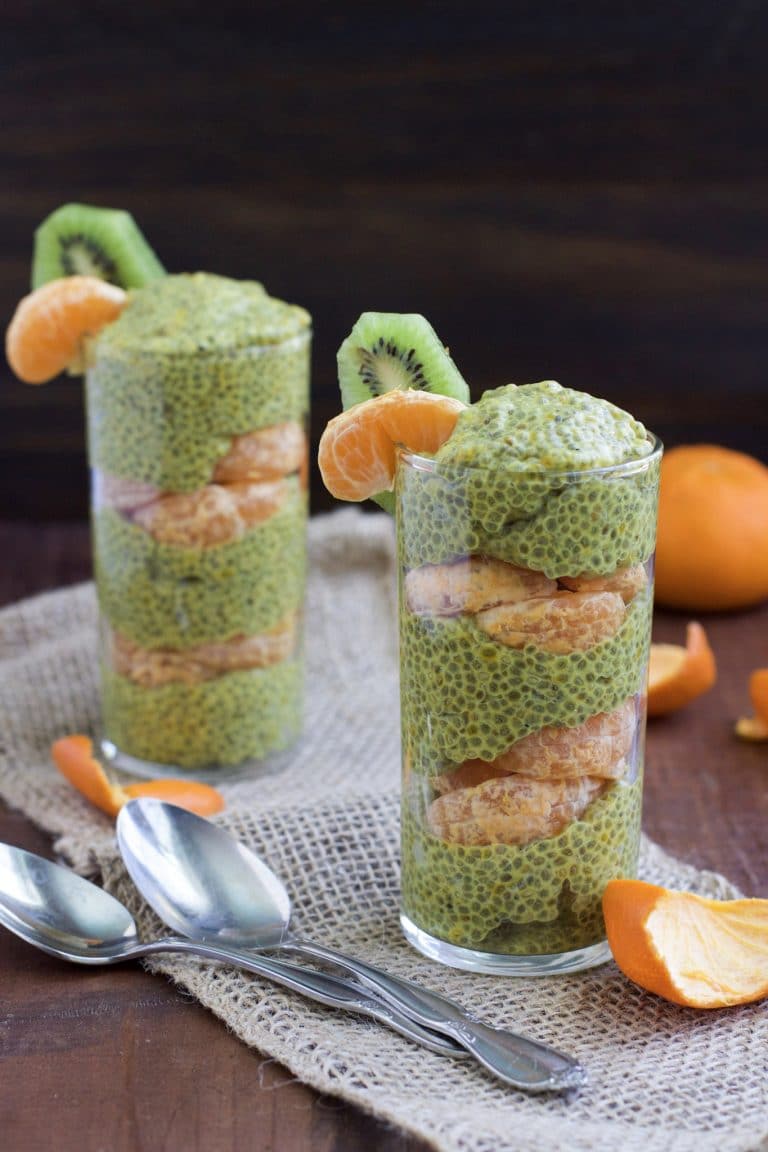 Turmeric Coconut Milk Chia Seed Pudding
I used to only eat chia seed pudding for breakfast but I started doubling my recipe so I would have enough for an afternoon snack too. It's easy, tasty, convenient and filling because of the protein in the chia seeds. Did you know that you get almost 5 grams of protein per ounce of chia seeds?!
I like to layer the turmeric coconut milk chia seed pudding with whatever fruit I have on hand to change up the consistency. I don't mind the seedy texture but when it's mixed with the fruit it tastes like a parfait. I used my favorite satsuma orange slices (because they're in season) but any fruit would be delicious!
If you don't like the soaked seed texture, you can blend all the ingredients together before you let the pudding soak and it will turn out much smoother, like real pudding. It's just an extra step, so I usually skip it because I always seem to be short on time.
…