27 cheap vegan meals that are sure to please your taste buds and your wallet! These delicious recipes will fill your belly but they won't break the bank!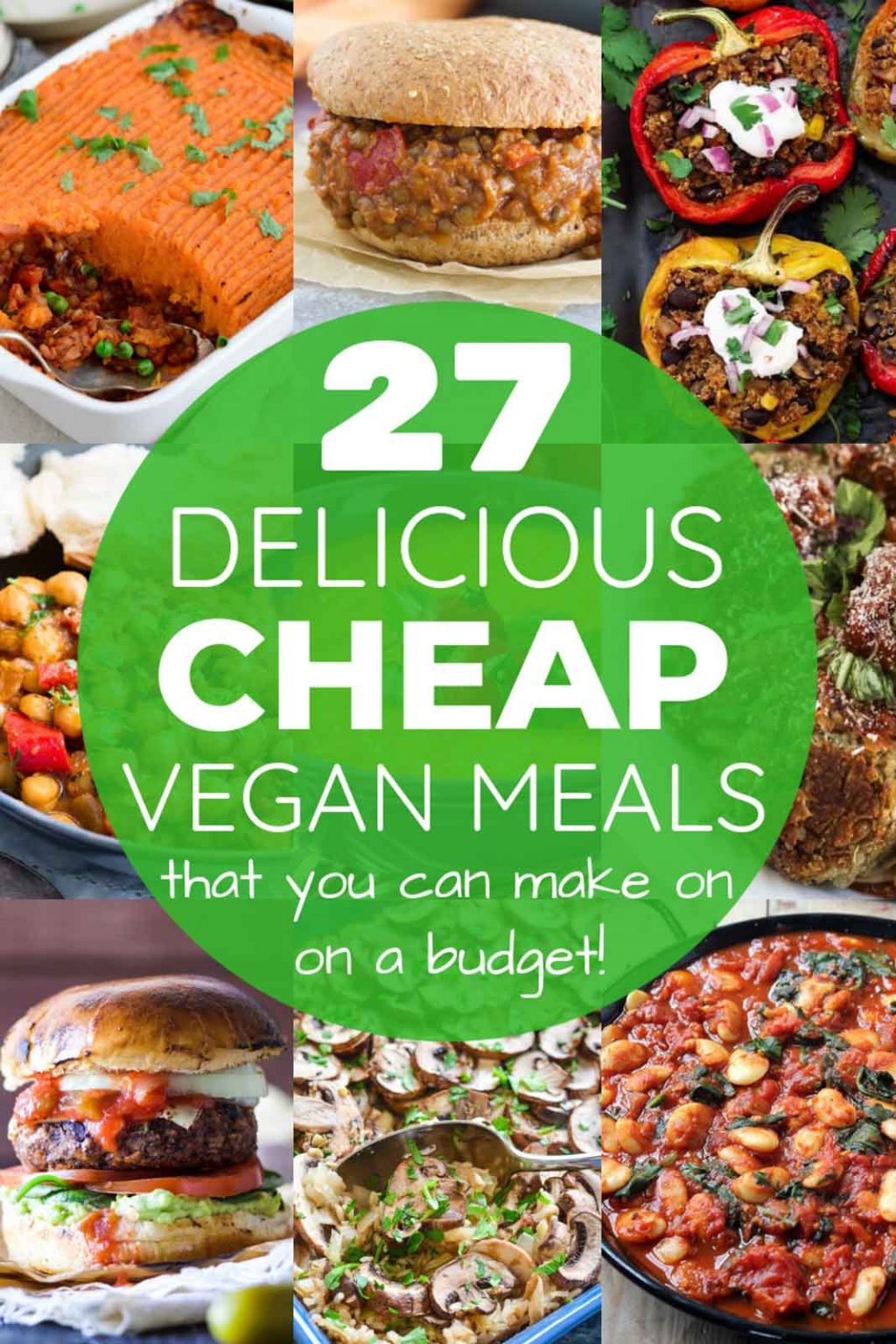 Want more cheap easy vegan meals? Join our vegan Facebook community below!


One thing that really bugs me is the misconception that it's more expensive to eat a vegan diet than it is to eat an animal-based diet. That's a big fat lie!
I don't spend any more money on our grocery budget now as a vegan family than I did when we ate animal products. If anything, I spend less money. I'm saving money by eating vegan!
Meat is expensive, people! Beans, vegetables, tofu, and grains are extremely cheap! Making cheap healthy vegan meals is easy and you can do it too! Use the following techniques to get the most bang for your buck without having to sacrifice the quality of food that you're eating.
Shop at These Grocery Stores To Save Money
I definitely don't just buy whatever I feel like whenever I feel like it– I make a budget-friendly meal plan, I make a grocery list, I shop the sales, and I shop at different stores to get the best price on products. I've found that that is the best way to save money on groceries. The following grocery stores are where I like to shop to save money on my groceries:
Farmer's Markets, Whole Foods, Sprouts – I buy fresh organic produce 1-2 times a week from these stores. Local is best and farmer's markets usually have the best prices. However, Whole Foods recently lowered its prices (it's very affordable now!) on fresh organic produce and they offer an awesome Amazon Prime discount on specific products. I've always found Sprout's to have great prices on their organic produce too.
Costco – I buy most of my bulk grains, nuts, seeds, and frozen fruit from Costco. Buying in bulk saves so much money! If you don't have a Costco close to you, stores like Whole Foods and Sprout's both have bulk sections where you can find vegan pantry staples at great prices too!
Trader Joe's – TJ's has low prices on fresh organic produce and lots of vegan products that I love! Some products that I can't find anywhere else like organic vegan wine and cheap coconut aminos.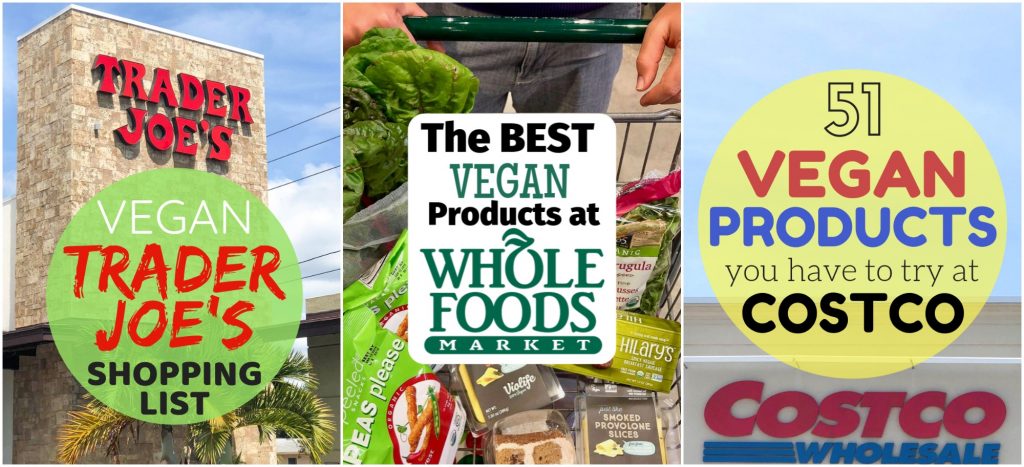 Here are my personal vegan shopping lists for Trader Joe's, Whole Foods, and Costco. Each list contains my favorite vegan products at each store, I hope it helps you!
…