Super simple vegan zucchini quesadillas are our new favorite lunch! Thinly sliced zucchini strips, vegan cheddar cheese, and a sprinkle of cayenne pepper give this quesadilla a kick! Vegan.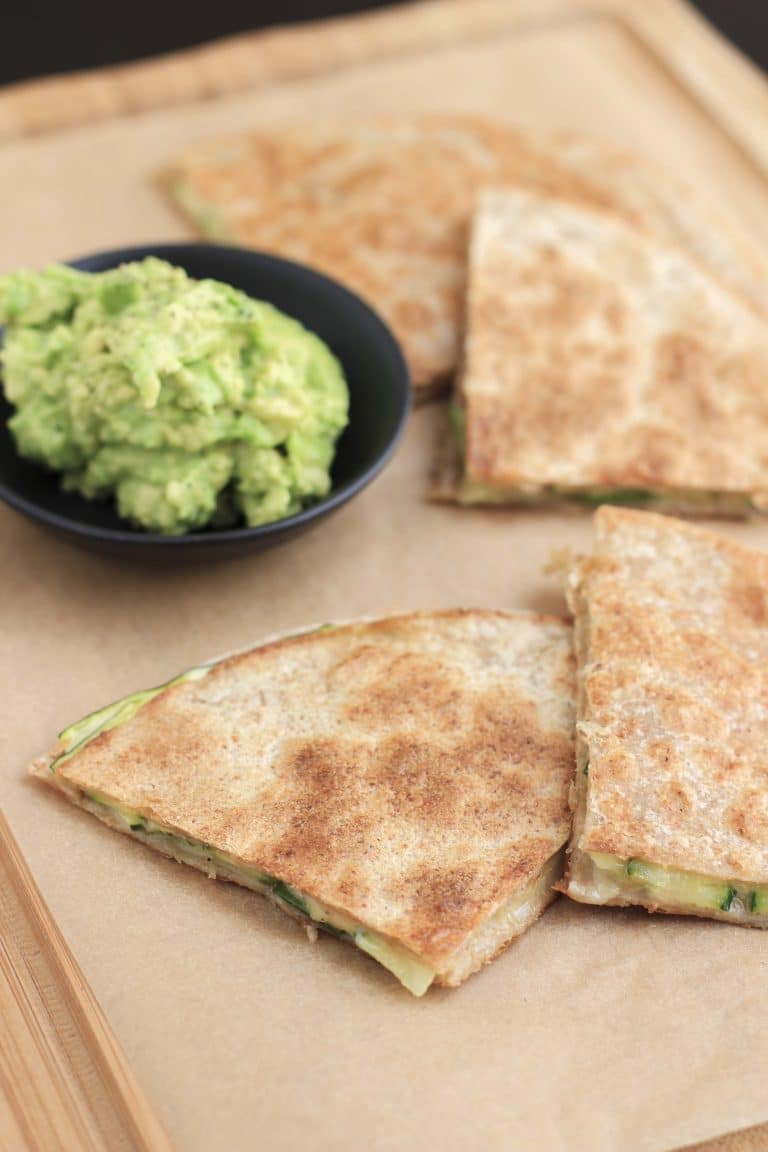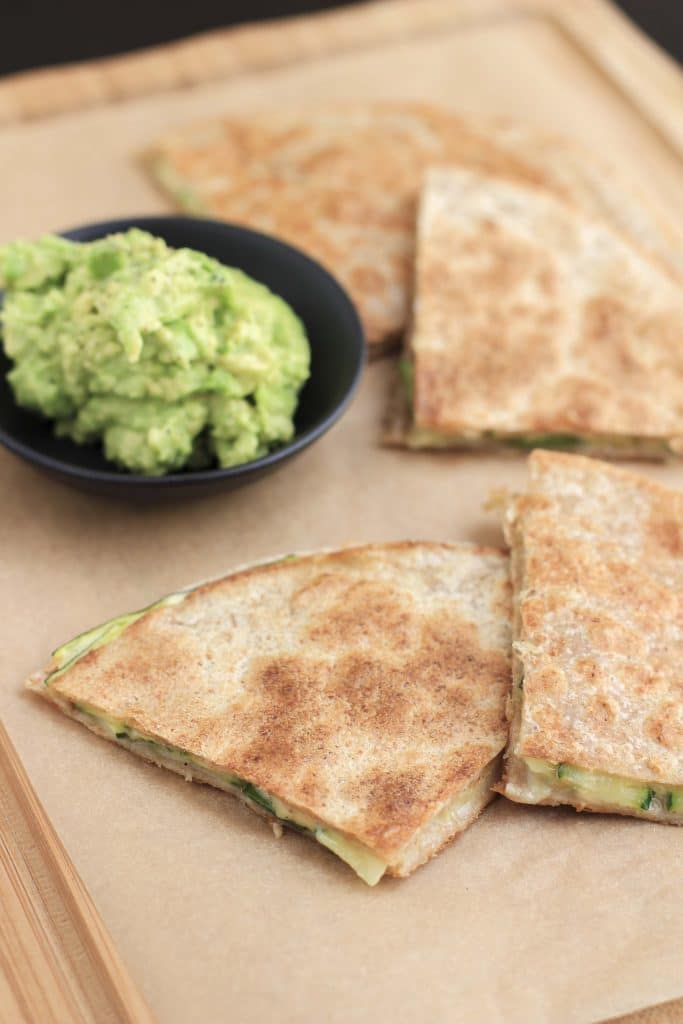 Zucchini are one of my all-time favorite veggies!
I love spring and summer, mainly because zucchini is in season, and it's super cheap! When they are marked $.99 lb, I stock up big time. Zucchini is so versatile, you can use them in so many different recipes….