Spicy buffalo cauliflower tacos will be your new favorite dinner recipe! The buffalo cauliflower is crispy on the outside and soft and tender on the inside and it has the perfect amount of heat! Vegan.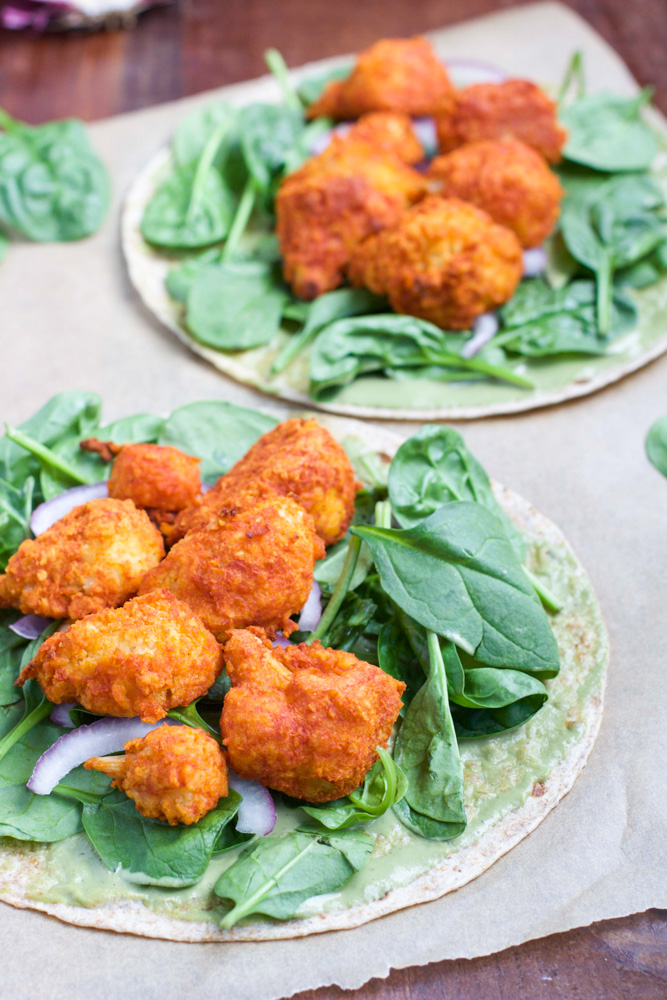 Want more easy vegan recipes? Join our vegan Facebook community below!


Why Are They Called Bomb Ass Tacos?
The day after I made these cauliflower tacos the first time, Travis asked if we were having those "bomb ass tacos" again for dinner that night. He was very excited when I said that we were! He liked them so much that he actually named them! If that's not a sign that he loves a meal then I don't know what is. I hope your family enjoys this cauliflower taco recipe as much as we do!
I'm sure you've seen tons of buffalo cauliflower recipes floating around out there but this one is different because I coat the cauliflower in a coconut milk oat flour batter before dipping them in panko breadcrumbs. You get more fiber and nutrients with the oat flour and the coconut milk is so rich and creamy– it's perfect for a creamy batter.
…