Easy 30-Minute crispy vegan crab cake burgers with all the fixings and a dollop of spicy chipotle cream will be your new favorite burger recipe! Vegan, dairy-free.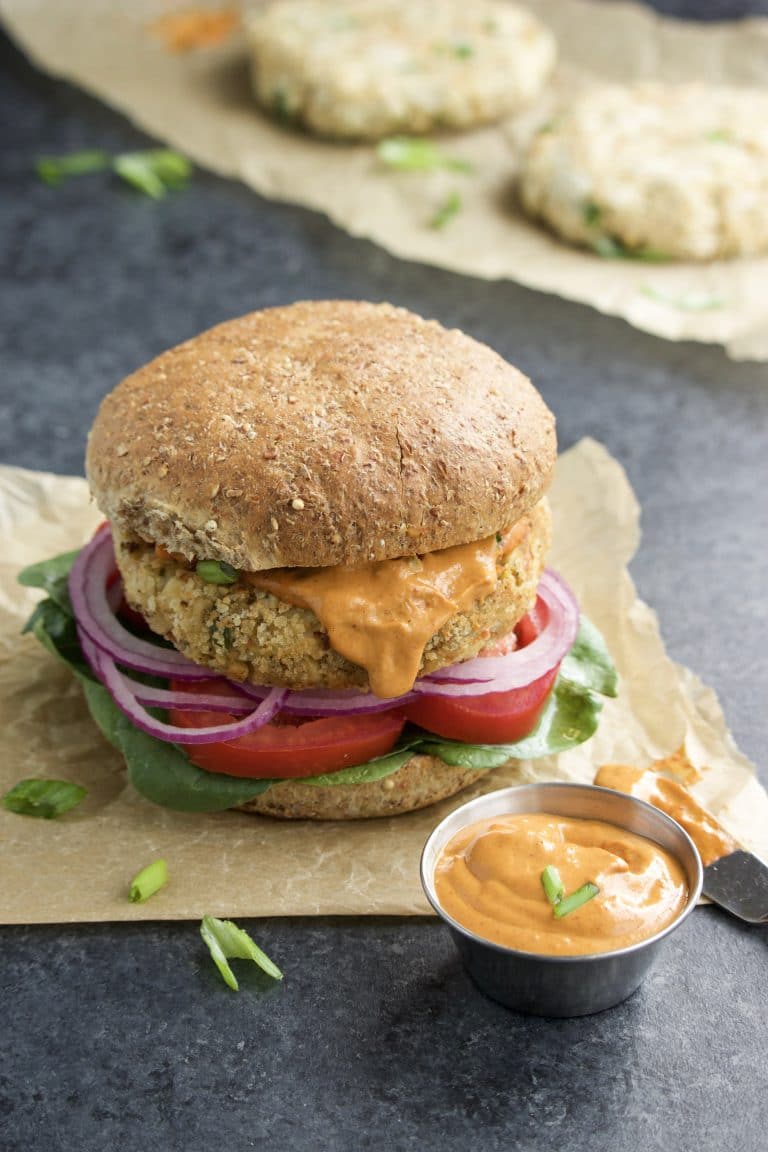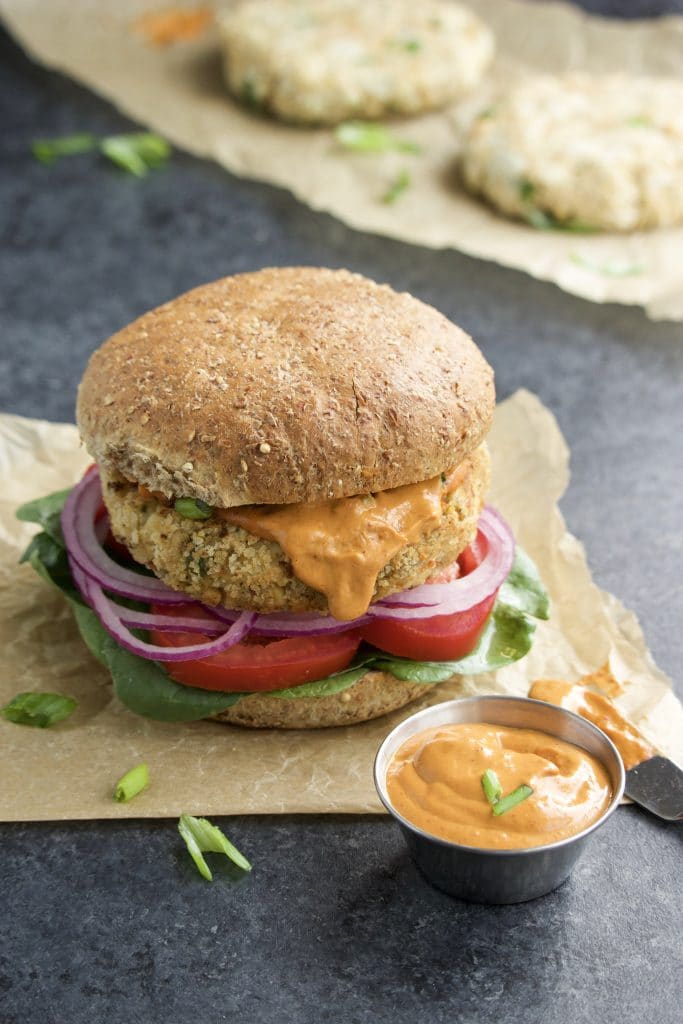 The last few weeks have been so busy!
Travis started working with a new company, I've been learning how to make recipe videos, and we've been trying to fit in long bike rides on our days off.
By the time we're ready for dinner, I'm exhausted and 30 minutes in a hot kitchen is about all I can handle. I've also noticed that many of the people in the Vegan Facebook groups that I'm part of are also looking for quick healthy dinner recipes. It seems that most people, like me, want to get in and out of the kitchen asap all the while still preparing a quick nutritious dinner.
Last week, I decided to deal with this issue and create a round-up of all of my favorite 115 (30-minutes or less) easy vegan dinner recipes.  Now, I have a ginormous list of fast dinners to choose from every night. Everyone in the vegan Facebook groups loved the list too and I think that it will be especially helpful in the upcoming weeks when the kiddos are going back to school.
…