Maple dijon roasted brussel sprouts with garlic recipe are going to be your new favorite! These brussel sprouts are super tender, they're coated in the most flavorful tangy sauce, and they have perfectly crispy edges! Vegan and gluten-free.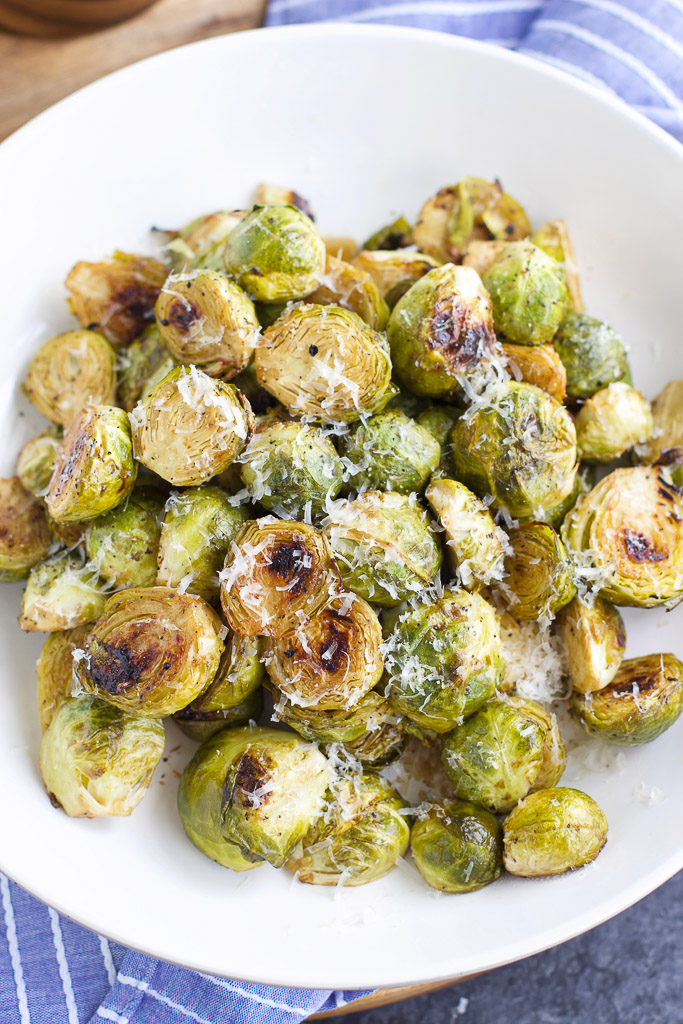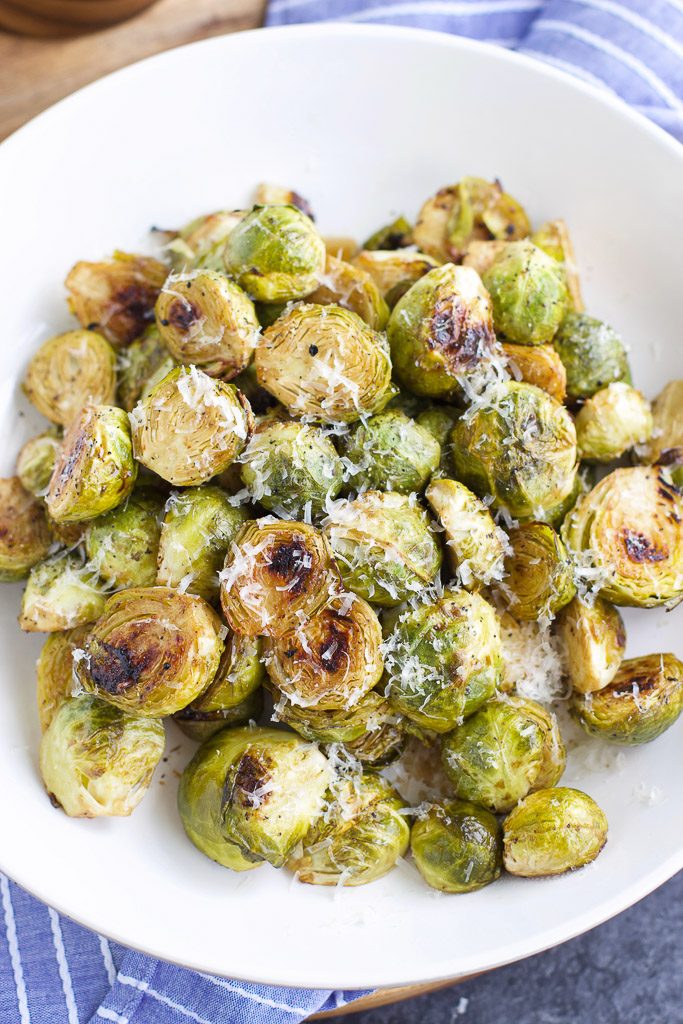 Want more easy vegan recipes? Join our vegan Facebook community below!
When I was a kid, I hated roasted brussel sprouts more than any other vegetable. I swore them off until my late twenties until I was bribed to taste one again. Was it the best food that I'd ever tasted? No, but it tasted a lot better than what I remembered brussel sprouts tasting like (sorry, mom!).
I pride myself on being really open to new foods and loving all vegetables so this encouraged me to start testing different brussel sprout recipes at home.
Roasted brussel sprouts with parmesan that are coated in maple dijon garlic sauce are my all time favorite way to eat these tasty little cabbages. If you think that you're not a fan of brussel sprouts then I encourage you to try this recipe and see how you feel after the first bite. I'm pretty confident that your opinion will change!
The maple dijon garlic sauce is super tangy and loaded with flavor! I love how the sauce caramelizes on the edges of the brussel sprouts and, if I'm being honest, it just tastes really freaking delicious.
…