You will love how easy it is to make this delicious no knead bread recipe! Each bite is filled with sweet and tangy cranberries and bright orange flavor. Vegan.
Thank you to Mariani for sponsoring today's recipe post! My opinions are always 100% honest, thank you for supporting the brands that I love.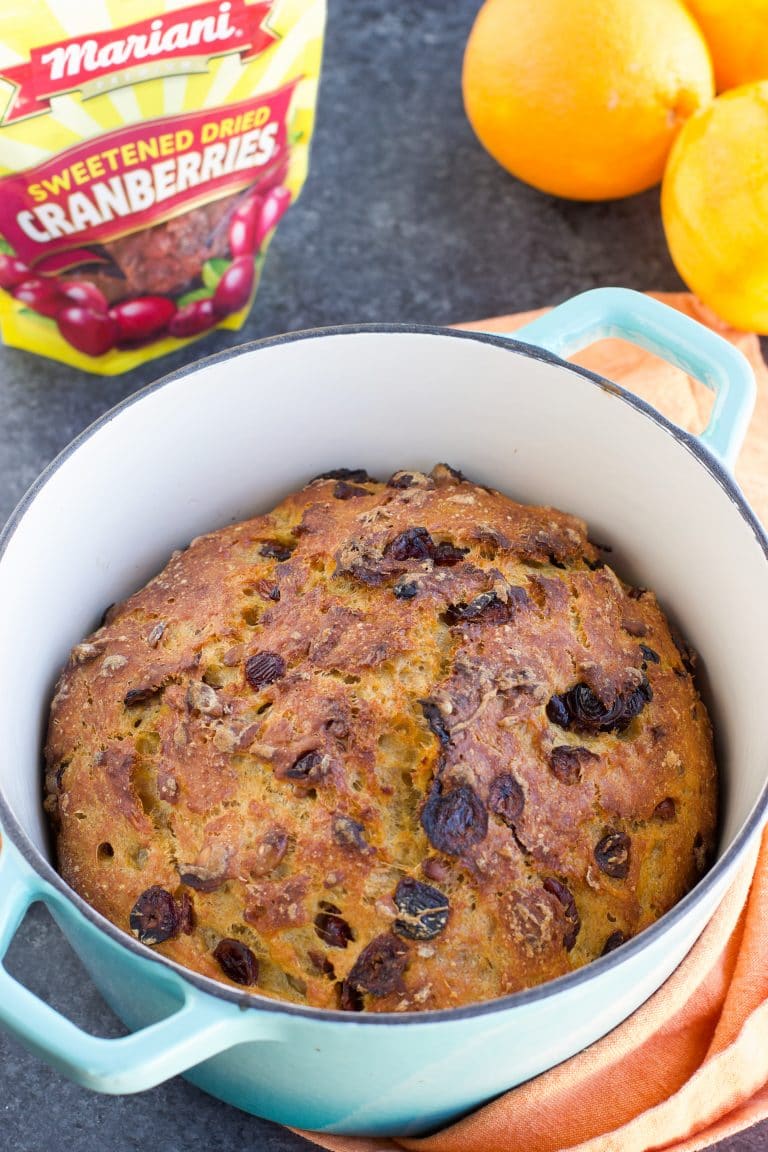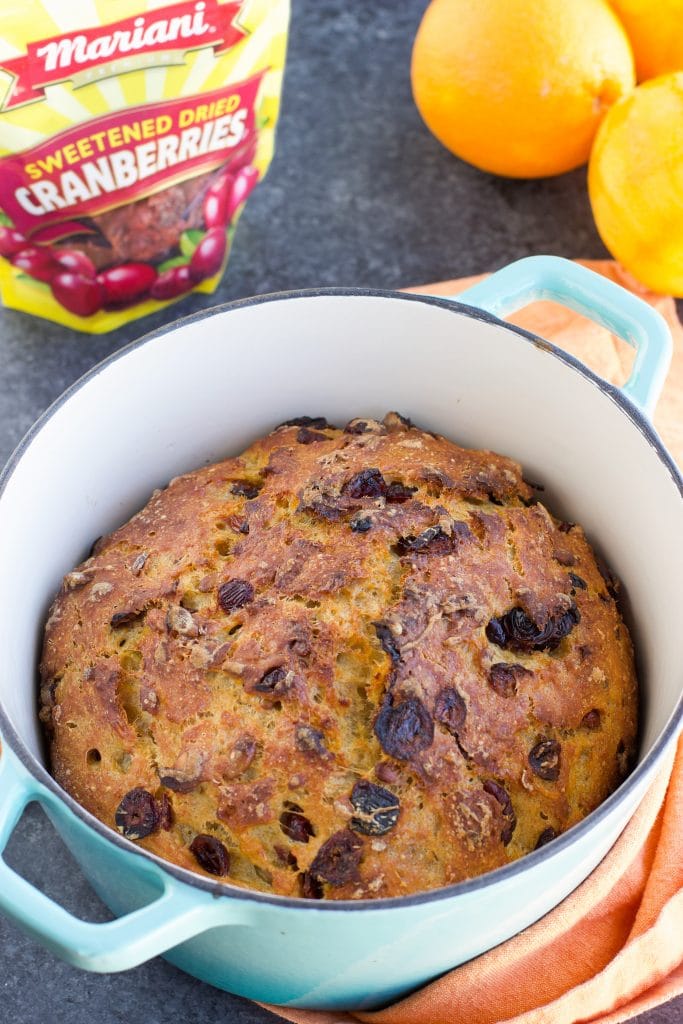 If you've followed my blog for awhile now then you know that I love making no knead bread!
Why?
Because it's so easy and so rewarding!
You end up with the most delicious loaf of warm, crusty bread with minimal effort. It's basically magic!
If you're like me and you're not big on baking than this no knead bread recipe is definitely for you. It's seriously fool-proof. If I can make it then you can too!!
I've tried so many different variations of no knead bread:
I love them all!
Surprisingly, this is my first time making a sweet no knead bread recipe! Geez, I've been missing out!
This cranberry orange no knead bread recipe is so darn delicious. Sweet and tangy cranberries + a delicate orange flavor in each bite. YUM!
I love how each slice of bread is studded with cranberries, and if you look closely, you can see a sprinkle of orange zest here and there. Each slice is beautiful!
If only you could've smelled my kitchen while this bread was baking….it was absolutely heavenly!
…