This is the best vegan mushroom barley soup and it will be your go-to recipe during cold and flu season! This soup is brimming with immune system boosting ingredients and you can get it on the dinner table in 45 minutes!
*This recipe was originally shared on 1/25/18, but I updated it with better recipe instructions on 12/5/19.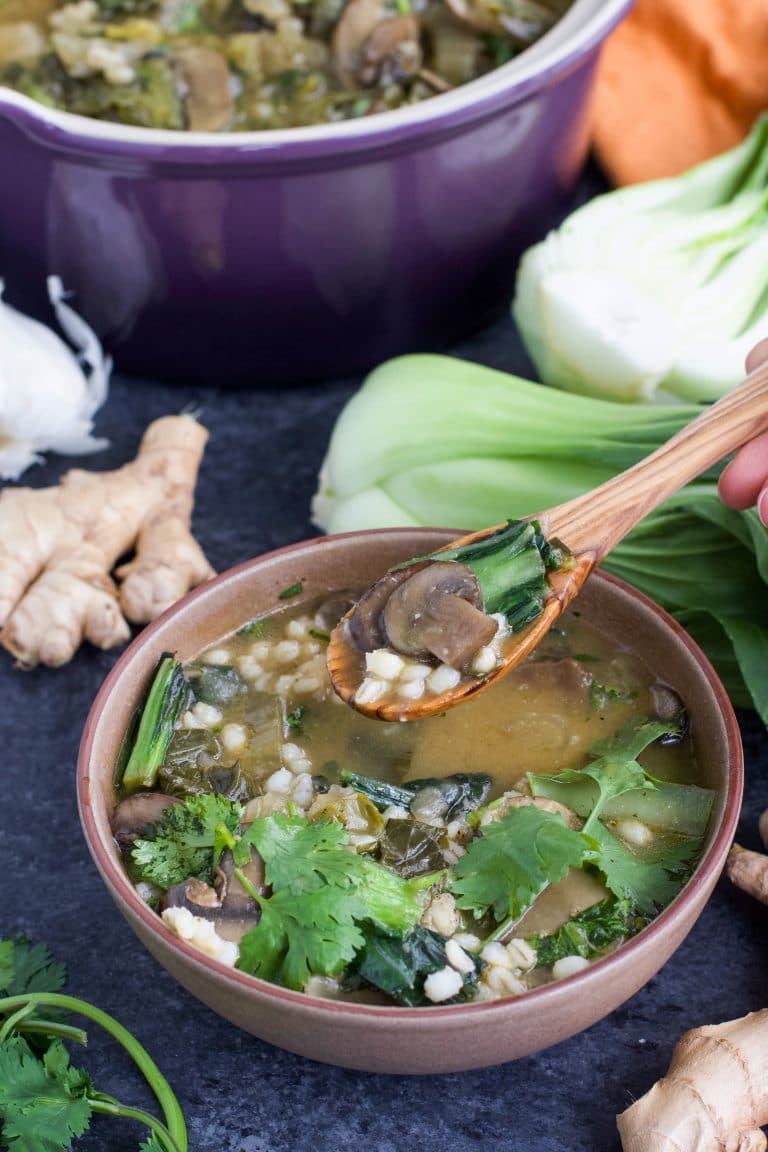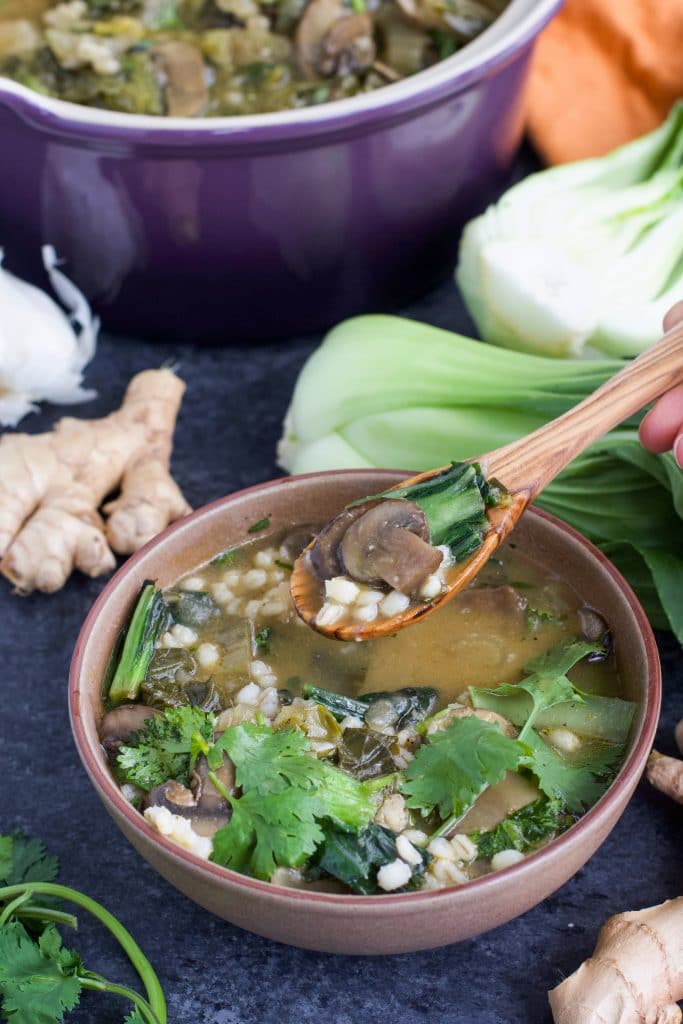 This is the soup that I always make when I feel like I'm coming down with a cold. This mushroom barley soup is so nutritious and it's an easy meal to make to give your immune system a healthy boost!
I try to focus on naturally boosting my immune system by eating a lof of whole foods and lots of leafy greens, and by taking supplements like vitamin C, zinc, black elderberry syrup, and oregano oil if I need a boost.
However, this soup is not just for when you're feeling sick, this is a delicious soup to make for a super healthy, whole food plant based dinner! You could serve this soup with a roasted sweet potato and a big salad on the side for a very satisfying meal.
…