These warm apple blondies are made up of 3 layers; a chewy blondie base, a warm apple center, and crumble topping! They'll make an amazing dessert to bring to all of your Thanksgiving parties this year!
Happy November everyone! I'm Ariel, the food blogger behind Ariel Louise! I'm an apparel designer by day, and baker by night, working hard to share awesome baked goods with you all! If you're interested in baking more recipes like this one, check out my blog.
I don't know about you guys, but I plan for Thanksgiving, WAAAY in advance like a crazy person.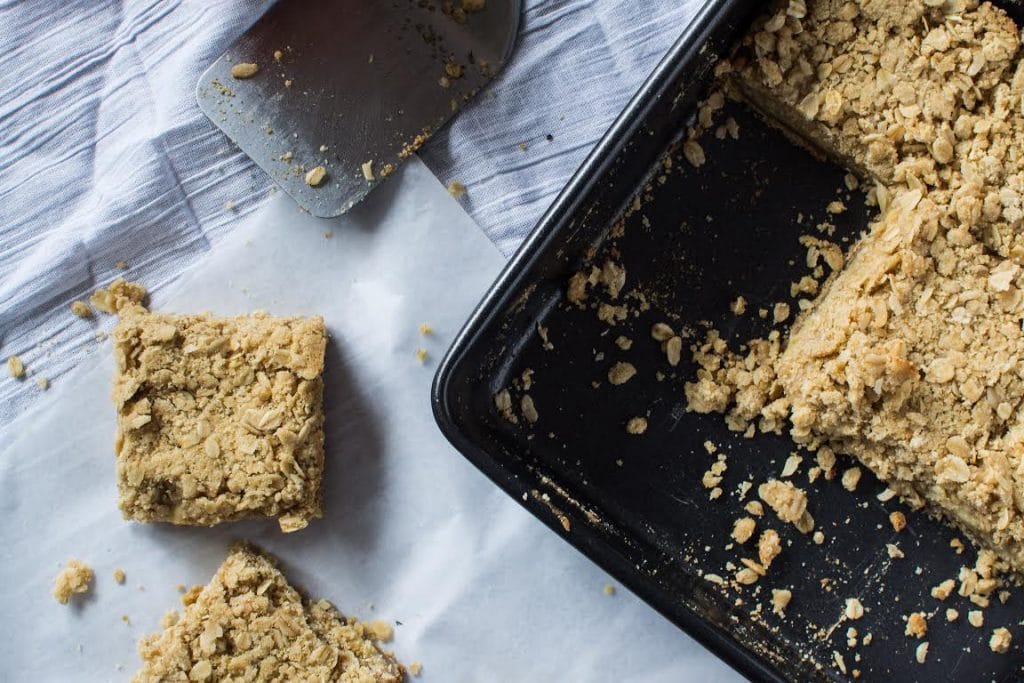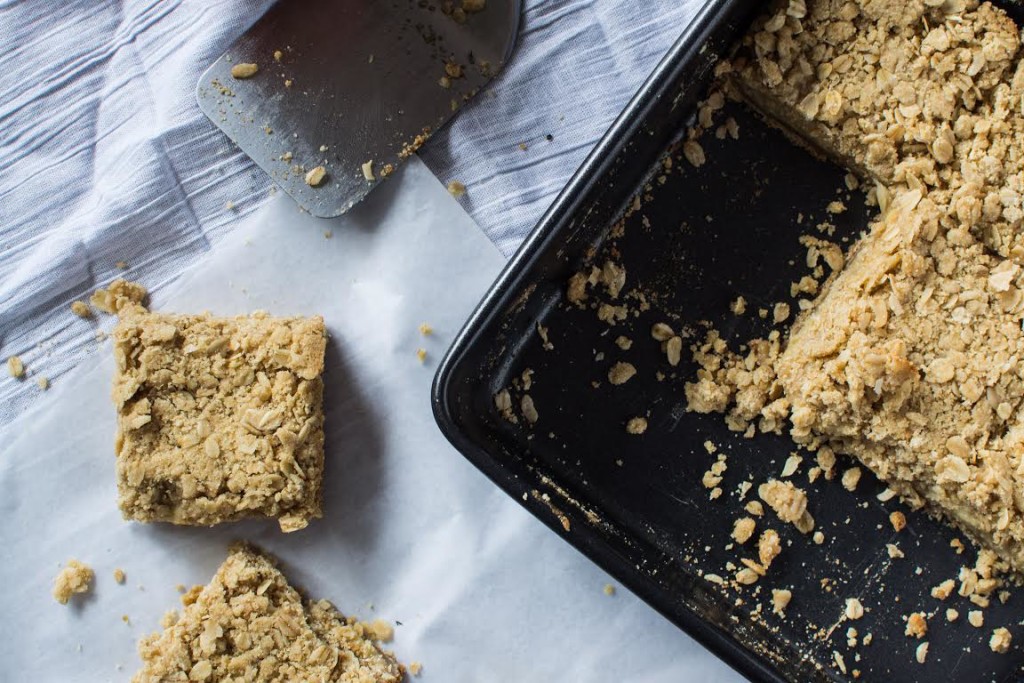 Now that Halloween is over and Thanksgiving is right around the corner, (uhhh how so soon??), I'm planning all of these awesome recipes, and trying to figure out when I'm going to bake them all.
…