These delicious meatless jackfruit enchiladas are stuffed with tender chunks of chipotle-seasoned jackfruit and black beans before being smothered in flavorful vegan enchilada sauce and then loaded with all the toppings!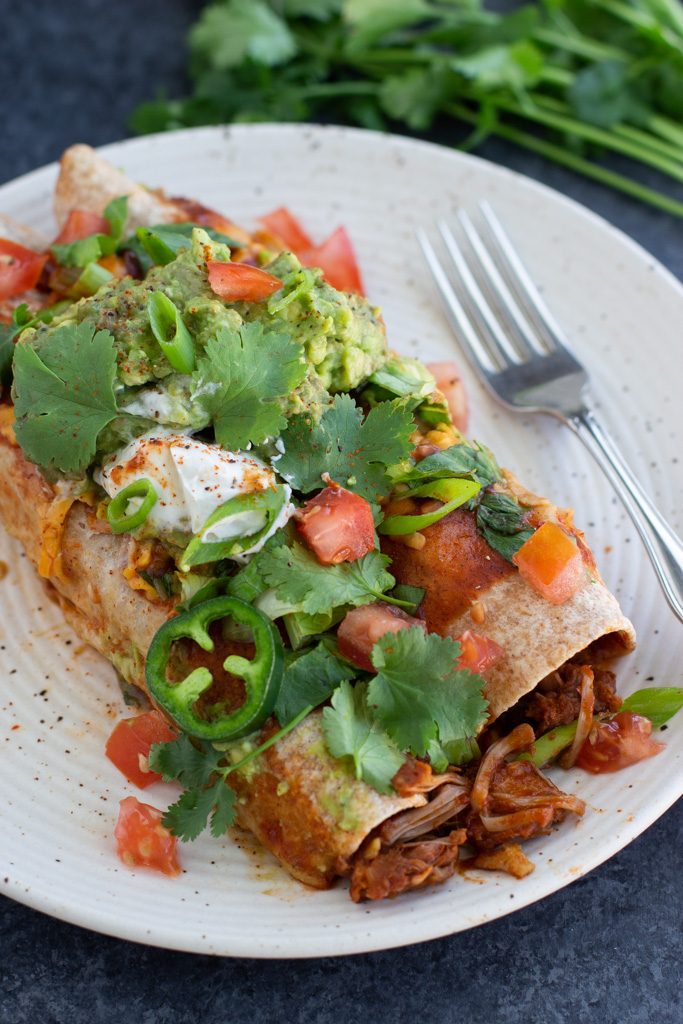 I just polished off two of these jackfruit enchiladas and I gotta tell ya…these are the best dang enchiladas I've ever tasted in my life–vegan or not! These meatless, high-protein, jackfruit and black bean enchiladas are so easy to make and the enchilada sauce shortcut is such a time saver!
The chunks of seasoned jackfruit are so tender and meat-like that nobody will ever guess this recipe is vegan. If you have any non-vegans in your life that you want to cook for and impress with a plant-based recipe, this is the recipe you should make for them!
…